Palestinian Shot Dead 'After Stabbing Two Israeli Police Officers'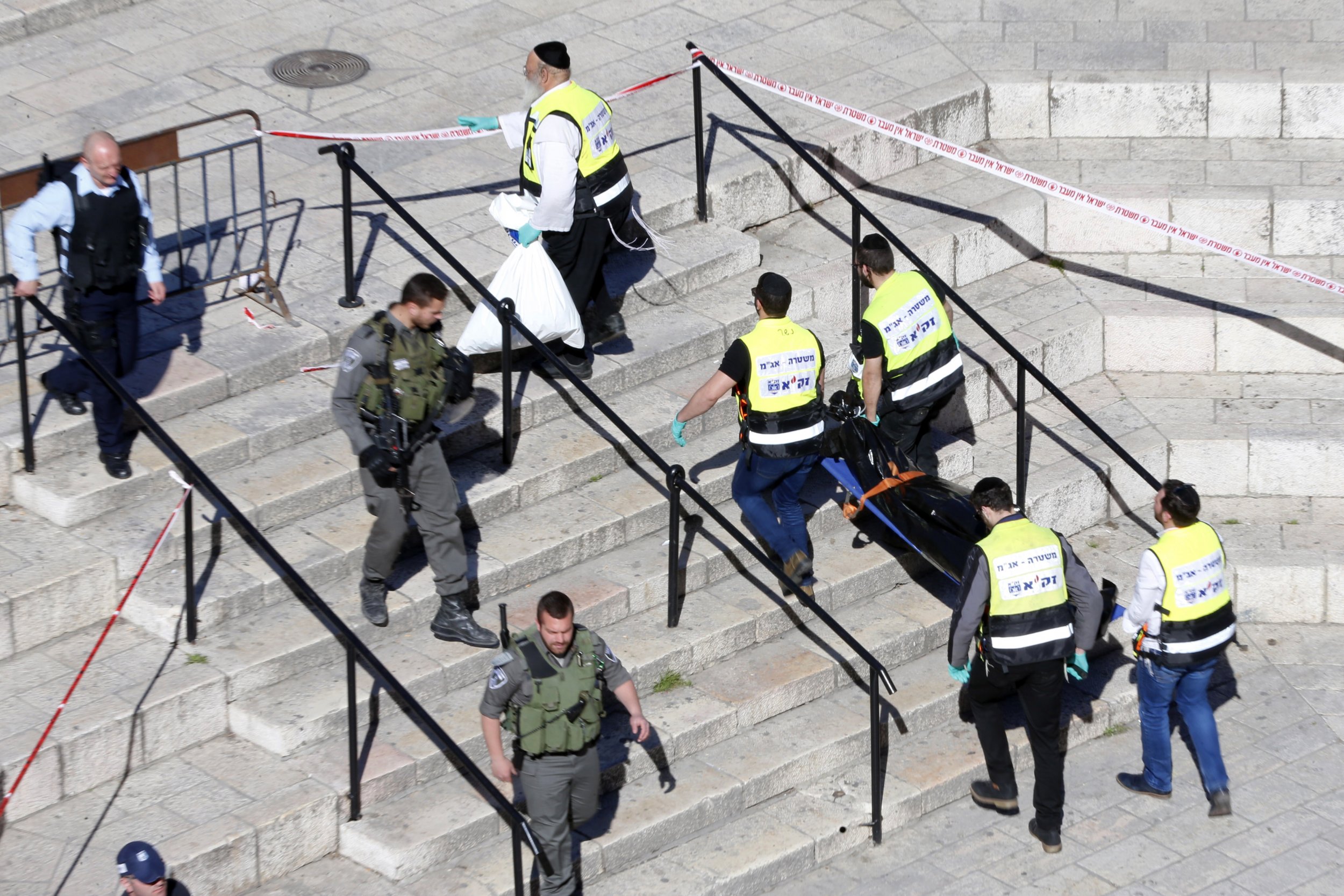 Israeli security forces shot dead a Palestinian man on Friday after he stabbed two police officers outside Jerusalem's walled Old City, police said, as a wave of heightened violence persisted into its fifth month.
The bloodshed has raised concern of wider escalation a decade after the last Palestinian uprising subsided.
"The terrorist attacked a police team from behind, stabbed and lightly wounded them. The team responded by gunfire and neutralized the terrorist," police spokeswoman Luba Samri said, adding that the man was killed.
On Thursday, two Palestinian 14-year-olds stabbed and killed an Israeli in a supermarket in the occupied West Bank before an armed civilian shot and wounded the teens, who were taken for treatment to Israeli hospitals in Jerusalem.
Since October, stabbings, shootings and car rammings by Palestinians have killed 28 Israelis and a U.S. citizen.
Israeli security forces have killed at least 164 Palestinians, 108 of whom Israel says were assailants, while most others were shot dead during violent anti-Israeli protests. Many Palestinian attackers have been teenagers.
Tensions have been stoked by factors including a dispute over Jerusalem's al-Aqsa mosque compound and the failure of several rounds of peace talks to secure the Palestinians an independent state in Israeli-occupied territory.
Palestinian leaders have said that with no breakthrough on the horizon, desperate youngsters see no future ahead. Israel says young Palestinians are being incited to violence by their leaders and by Islamist groups calling for Israel's destruction.
Security officials have also pointed to economic hardship and social media as playing a role in triggering attacks.
Briefing the U.N. Security Council on Thursday, Nickolay Mladenov, the U.N. envoy on Israeli-Palestinian peacemaking, said he was concerned the bloodshed may be entering "a new troubling phase". He called on both Israeli and Palestinian leaders to provide "a political horizon to their people" and reject incitement by extremists in their own camps.