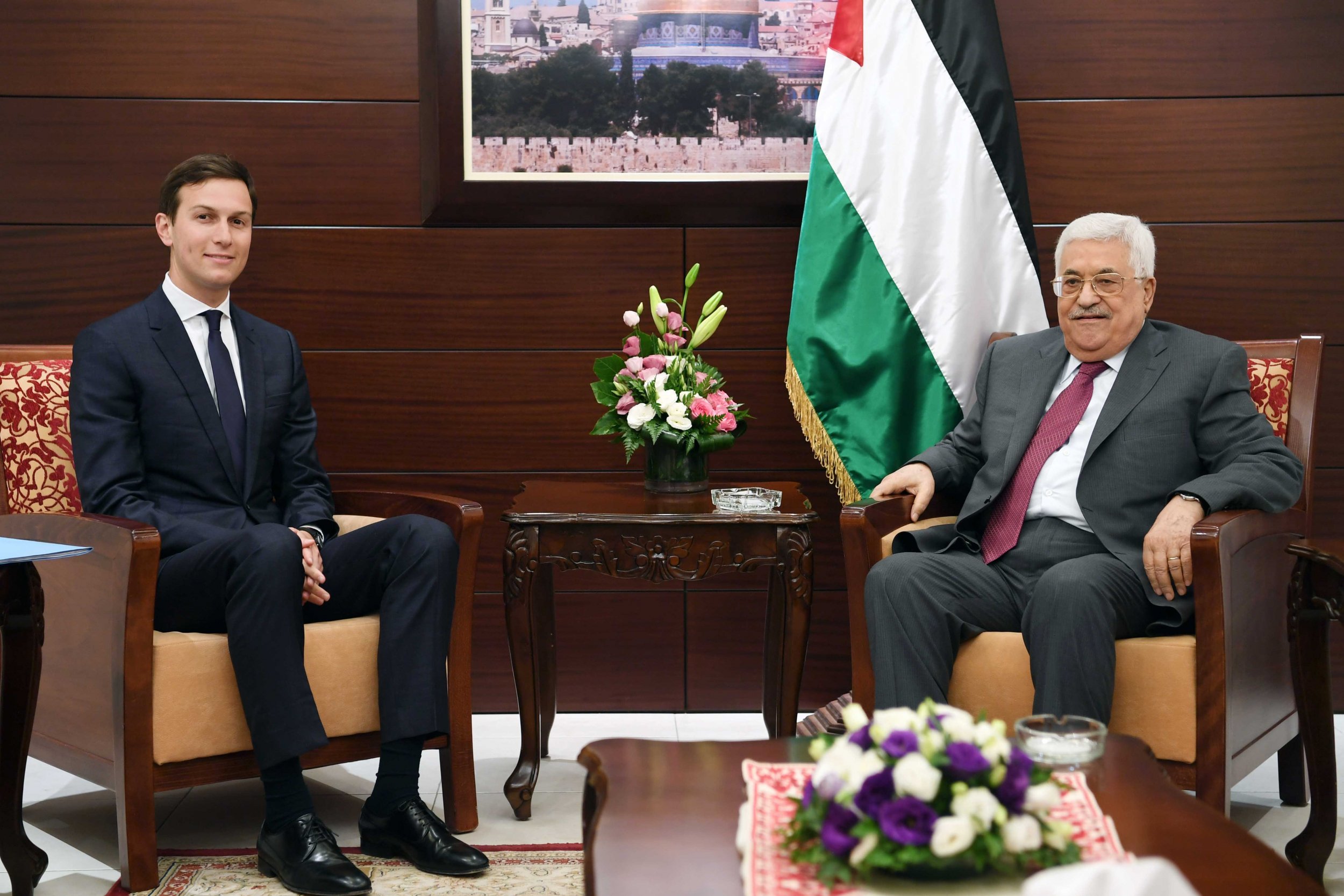 The Palestinians have severed all contacts with officials from the Trump administration after it decided to close their official representation in Washington, dealing a blow to any potential resurrection of peace talks with Israel.
Last week, the State Department declined to renew the permit for the office operated by the Palestine Liberation Organization (PLO) in Washington. The PLO is viewed in the international community as the official representative of the Palestinians.
"What is the use of holding any meetings with them when they close our office? Our meetings begin from our office, and the arrangements are there," Palestinian foreign minister Riyad al-Malki told AFP news agency Tuesday.
"In practice by closing the office they are freezing all meetings and we are making that official."
The note sent by Palestinian President Mahmoud Abbas on Monday to official departments and embassies said that "any meeting with an American official is banned regardless of the reason until they back down and treat us fairly," Bloomberg reported.
The decision means that no Palestinian official will be able to meet with President Donald Trump, his key Middle East adviser Jason Greenblatt, or his son-in-law and adviser Jared Kushner, who has been tasked with trying to find a solution to the conflict, while the temporary freeze is in place.
A PLO official and an official in Abbas' office were not available for comment. Israeli Prime Minister Benjamin Netanyahu's office declined to comment on the reports. A State Department official, not authorized to comment publicly on the matter, told Newsweek in an email, "We continue to be in contact with Palestinian officials about the status of the PLO office in Washington as well as about our larger efforts to advance a lasting and comprehensive peace. These discussions are ongoing."
The justification for closing the office is that the Palestinians are threatening to submit cases to the International Criminal Court (ICC) about Israel and alleged war crimes.
Rights groups have condemned what they say is the Palestinians' right to seek an ICC decision on Israel's conduct during the seven-week 2014 Gaza War, in which its forces were accused of not taking adequate measures to protect civilian live. More than 2,200 Palestinians were killed in the ground invasion and aerial bombing of the territory known as Operation Protective Edge. Israel says many of those killed were militants.
"The U.S. threat to close the PLO's mission in Washington as punishment for seeking justice at the ICC makes any U.S. commitment to justice for serious crimes seem at best selective," said Omar Shakir, the rights group's researcher on the conflict.
"Ongoing impunity for such crimes during Israel's 50-year-occupation stands as a major barrier to a durable, just peace. The Trump administration should stop pressuring Palestine to abandon support for a credible, long overdue path to justice."
Trump, who has said he wants to strike the "ultimate deal" in negotiating a peace agreement between Israel and the Palestinians after decades of conflict, now has 90 days to decide if "the Palestinians have entered into direct, meaningful negotiations with Israel," and perform a U-turn on the decision to close the office.
Trump and his advisers have reportedly begun work on a Middle East peace plan that seeks to end years of stalemate in part fueled by Israel's continued military occupation of parts of the West Bank and East Jerusalem, and the Palestinian failure to recognize Israel as a Jewish state in nature, as well as what Israel says is incitement for attacks against Jews.