Palestinians Still Drawn to Jerusalem's Old City 50 Years After Six-Day War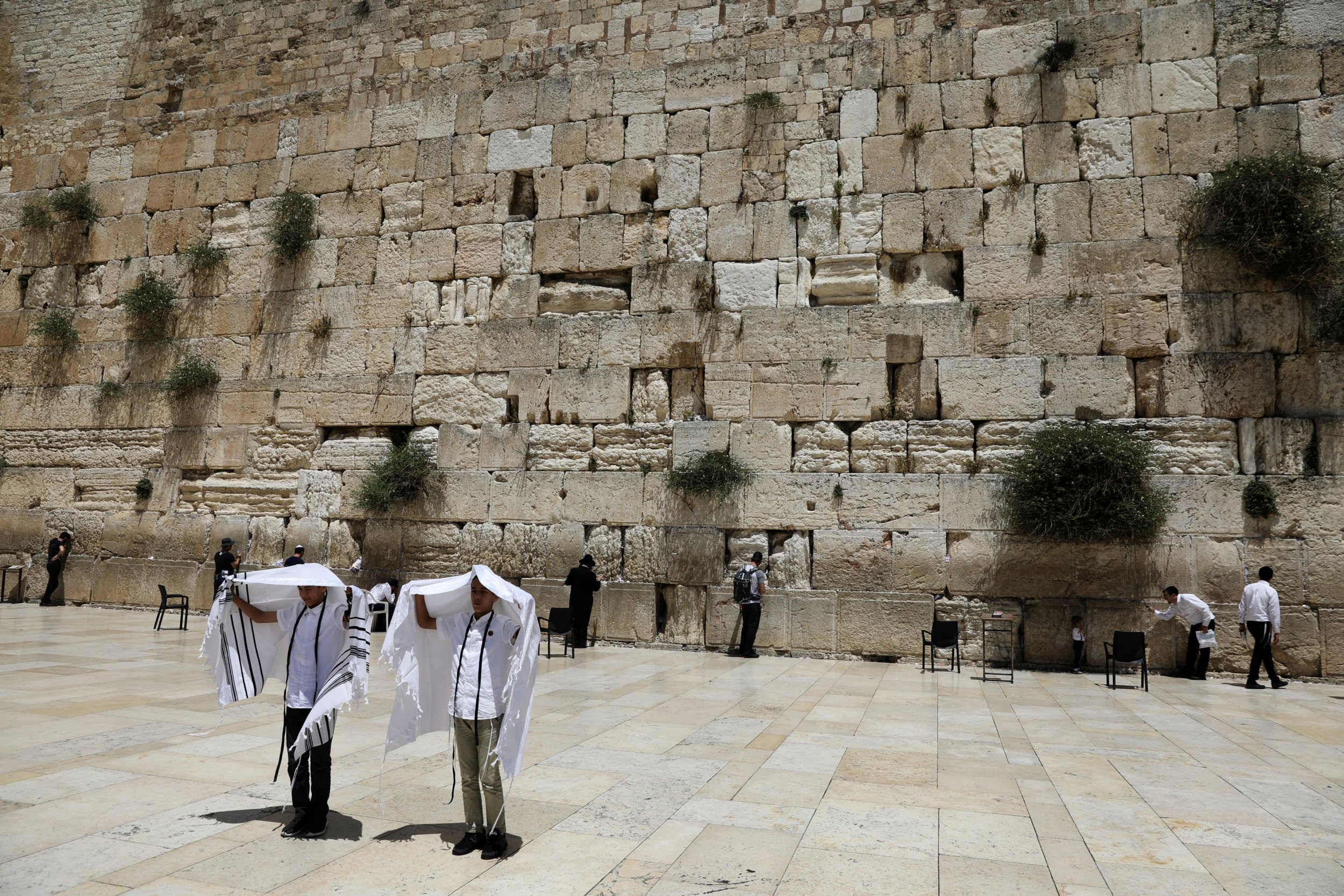 Days after capturing Jerusalem's Old City in a 1967 war, Israel razed the Moroccan Quarter, a ramshackle neighborhood of Palestinian homes in front of the Western Wall, aiming to create an open space for Jews to pray at one of their holiest sites.
The 50th anniversary of that conflict has rekindled memories of the event, when the flattened district's 650 Palestinians residents, mostly poor migrants, were urged to move to Shuafat, a refugee camp, or fled further, to camps in Lebanon and Jordan.
But some stayed and a half-century later are determined to retain their presence in the Old City.
"Israel brought buses to Damascus Gate and said people can take free rides if they wanted to quit Jerusalem," recalls Mohammad Assawaf, now 90, who was running a bakery in the neighborhood when the Six-Day War broke out on June 5, 1967.
"All those who left regretted it."
Assawaf's bakery was in the Jewish Quarter, which had been cleared of its Jewish residents by Jordanian forces when they seized the Old City and the rest of East Jerusalem in 1948, during the war that followed Israel's creation.
Israel's sweeping victory nearly two decades later allowed Jews back into the Old City for the first time, and fueled the desire to reclaim all of the Jewish Quarter, including the area where the razed Arab neighborhood had taken root over the centuries.
Assawaf, a father of 15 children, was forced to leave his house, which was one of those bulldozed on June 10 and 11 to make space for the marbled Western Wall plaza. But he refused to give up his nearby bakery, despite large offers of cash from Israel.
"I stayed in the bakery and continued to work there. They offered me 250,000 Jordanian dinars, but I refused," he said, mentioning a sum that would have been vast at the time.
Eventually Assawaf gave up the bakery, following a court battle in the 1980s, but he is still living in the Jewish Quarter, one of the few Arab residents to do so, and is determined to stay put in the place where he was born.
"Jerusalem as a place did not change, but the people changed," he said, referring to the return of Jews to the neighborhood. "Now there is occupation, life before was easier."
In Shuafat, a camp of high-rise buildings rife with poverty and unemployment, there are regrets among Palestinians who took the decision to leave the Old City. Shuafat is only around eight km (five miles) to the north, on the outskirts of Jerusalem, but it feels a world away.
Mohammad Ali, 77, grew up in the Jewish Quarter when it was empty of Jewish residents. But in the immediate aftermath of the 1967 war, he decided to leave, thinking life would improve.
"I left my heart and my life in the Old City," he said.
Mohammad Abu Znaid was 10 years old when the 1967 war erupted. When Israeli troops seized the Old City, he and his family were forced to flee the Jewish Quarter, he said. They walked barefoot to Shuafat, a journey he regrets.
"We are today living in a refugee camp, you can say fatherless and motherless," he said, using a term to suggest that there is no support or sense of belonging.