Palestinians Face Jail For Eating in Public During Ramadan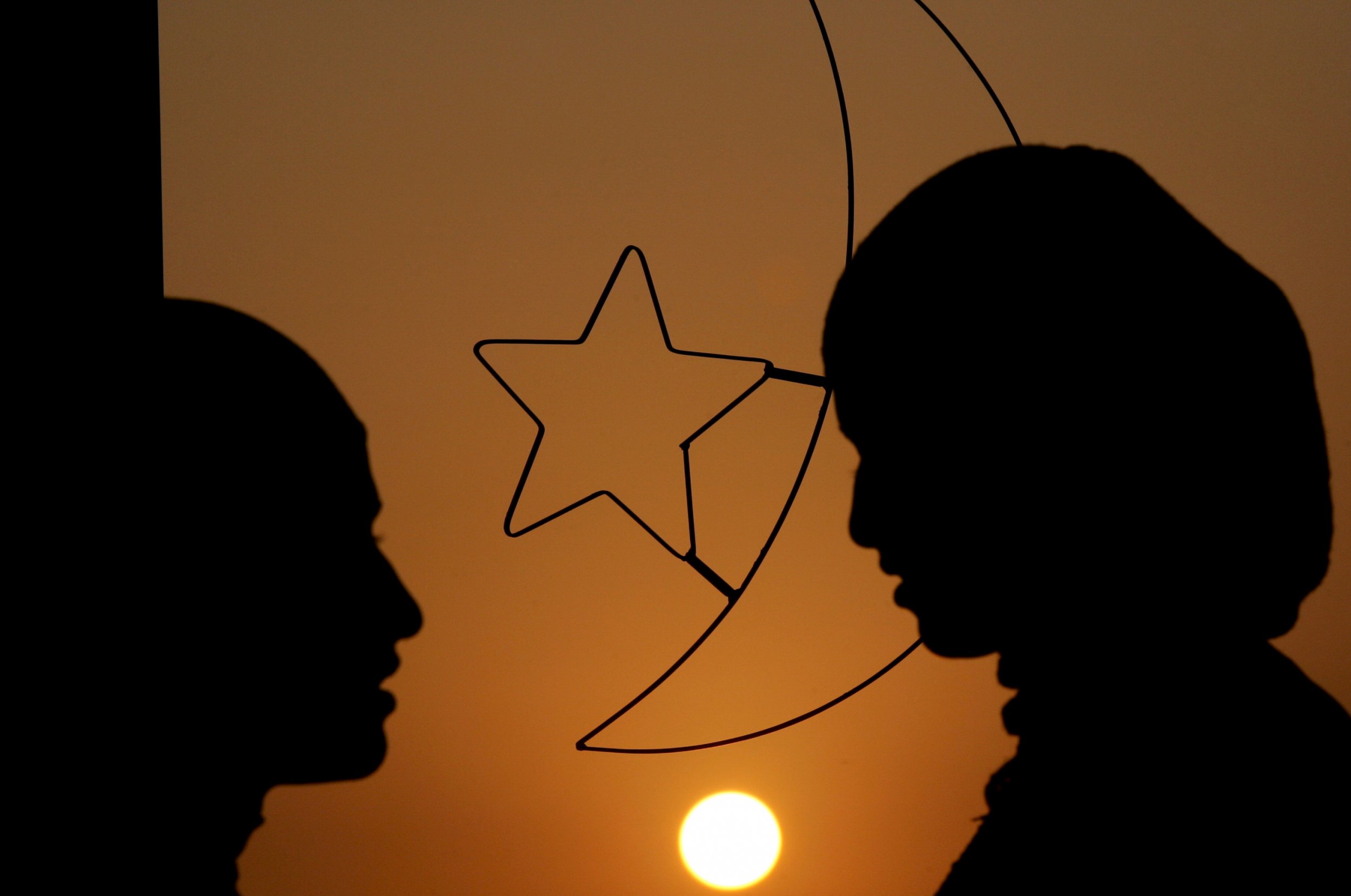 Palestinian police have arrested at least four people for breaking the Ramadan fast and eating publicly before sunset since the beginning of the Islamic holy month last week.
Ramadan —when Muslims are forbidden from eating and drinking between sunrise and sunset—is marked across the Middle East and in the conservative countries of the Gulf, such as Saudi Arabia, the restrictions are strictly enforced by the police.
The West Bank, which has a mixed population of Muslims and Christians, has traditionally been more relaxed during Ramadan and Christian-owned restaurants and businesses remain open in cities such as Ramallah and Bethlehem.
But that could be about to change. Palestinian Authority prosecutor Alaa Tamimi said last week that anyone breaking the fast could face a month in prison. Palestinian law, amended in 2011 but which dates back to Jordanian rule in the 1960s, dictates that those caught breaking the fast are to be jailed for a month, or fined $21.
Following Tamimi's statement, as reported in Israeli daily newspaper Haaretz, Palestinian police arrested a man in the northern West Bank town of Tubas for breaking the fast and another three men in Hebron for eating in a public place. A police statement said its officers had detained the three for "paying no respect to the feelings of those fasting."
Tamimi's statement, and the arrests, have exposed tensions in Palestinian society between the religious and the secular. Nur Odeh, a former Palestinian government spokeswoman, posted her opposition to the Ramadan law on Facebook.
"The Palestinian state's declaration of independence stipulates specifically that Palestine respects freedom of religion and freedom of expression. So what's your explanation for implementing a law that, based on an ancient edict, allows the arrest of anyone who breaches the fast?" she wrote, according to Haaretz.
"Don't you think such a law infringes on freedom of religion and freedom of others' religion and faith? Should the Palestinian police use their resources and personnel to make arrests for breaking a law that opposes the principles of the Palestinians' declaration of independence? I know you're not the legislator, but you have the power to set priorities regarding the law's implementation."
Read more: Anti-jihad Ramadan advert preaching 'love not terror' goes viral
Palestinian officials say the law is not strict, but there must be respect for the more conservative sections of Palestinian society.
"You don't eat in front of a mosque. You don't have to walk in the street with a sandwich," says a PLO official who requested anonymity. "But I've seen people drinking water, I've seen people smoking while driving.
"The point is if we have a strict interpretation of the law, we would have a lot of people arrested," the official continues. "You don't have Palestinian police jumping into houses and checking if people are eating or not."
The law does not extend to the West Bank's Christian population, officials say. Many can still eat before sunset at restaurants in areas with Christian populations, such as Bethlehem.
But in more conservative areas of the West Bank, like Hebron, where support for Palestinian militant group Hamas is highest in the territory, eating or drinking is more frowned upon.
"If I wanted to drink water and I was in Hebron, I would definitely not do it in public," the official says.