Palestinians In Jerusalem Told To Stop Banging Drums to Wake People Up For Ramadan
Palestinians in Jerusalem who beat drums and chant in the early hours of the morning during Ramadan have faced arrests and fines this year.
Known as musaharati, the public workers traditionally walk through Muslim neighborhoods from as early as 2 a.m. to wake up those who are fasting throughout the Islamic holy month. This allows them to eat the "suhoor" meal before sunrise. During Ramadan, devout Muslims fast from sunrise to sunset, without consuming food or water.
Although the musaharati have been walking the streets of Jerusalem to perform the ritual for centuries, this year Israeli police have arrested and fined Palestinians after some residents complained about the noise.
"They claim that we disturb them, but that's not true. They want to erase something called Palestinian Jerusalemite heritage," Mohamed Hagej, 26, who has done the job for three years, said, according to Arab News. Hagej explained that he believes the complaints were made by Jewish residents.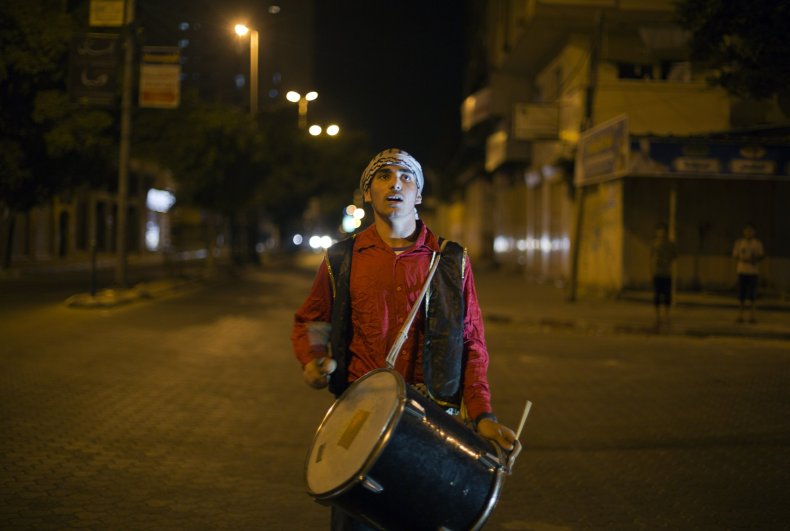 Hagej has never had trouble with police in the past, according to Arab News. However this year, he has been arrested four times and fined. The initial fine was 450 shekels ($125), and the amount has increased with each detention. In one instance, Hagej said he was even sprayed with tear gas.
Israel police spokesman Micky Rosenfeld said, according to Arab News, that officials were simply doing their job and responding to noise complaints. He also said he was unaware of any use of tear gas and would not say whether those who complained were Jewish or Muslim.
While Ramadan is a holiday for Muslims, Palestinian Christians may also work as musaharati, demonstrating that the practice has a cultural significance beyond the bounds of religion. Michel Ayoub, 39, a Palestinian Christian who lives in the ancient city of Acre in north-western Israel, performs the task each year.
"We are the same family," Ayoub told The National in 2016. "There is only one God and there is no difference between Christians and Muslims."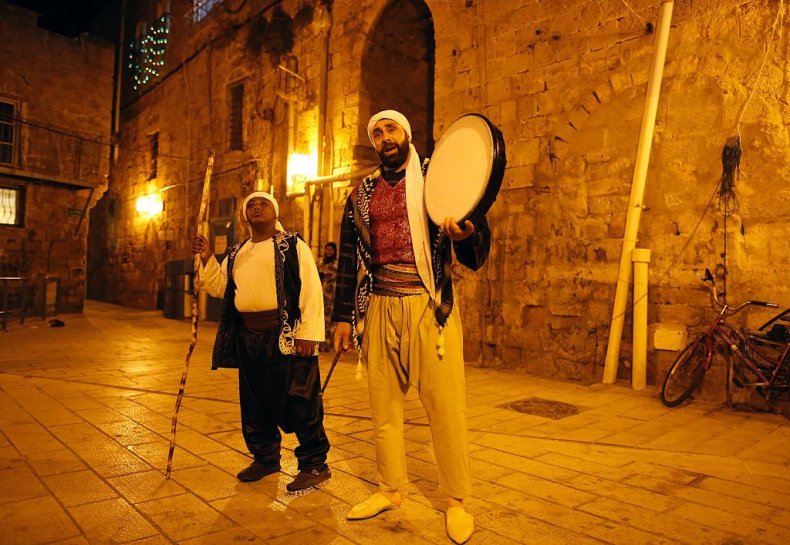 The Israeli Knesset (the country's parliament) has also been pushing forward a bill that would limit the use of loudspeakers for religious purposes. Although the bill wouldn't technically target any specific religion, it would mainly impact Muslim mosques, which loudly issue calls to prayer several times per day. Opponents argued that the bill violates religious freedoms, while supporters said it would allow residents to sleep through the night undisturbed.
The crackdown on musaharatis in Jerusalem also comes as Israelis soldiers continue to clash with Palestinian protesters along the Gaza border. Since March 30, more than 120 Palestinians have been killed by the Israeli military as they have continued to demonstrate.