Palestinian Woman, Brother Killed in West Bank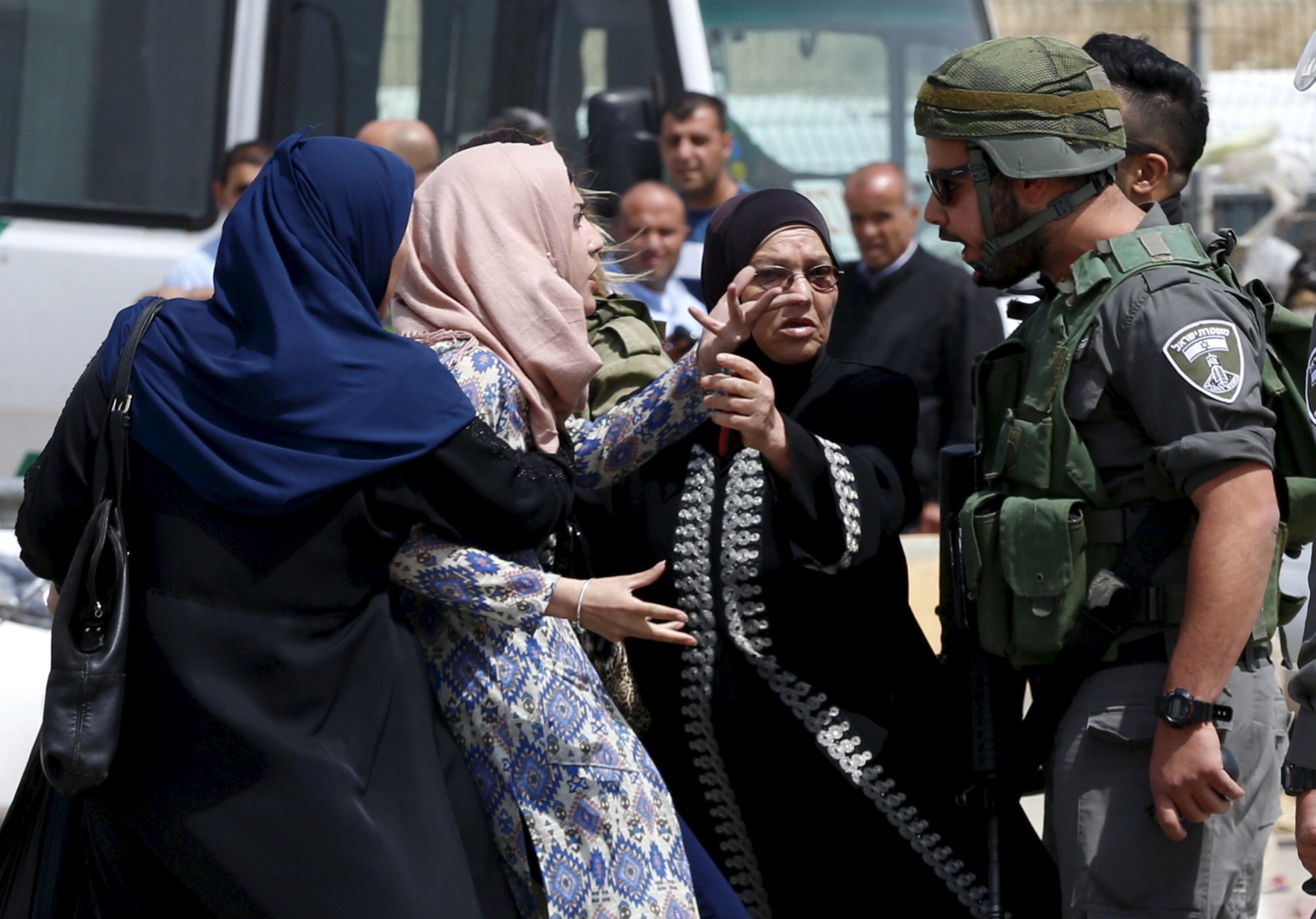 JERUSALEM (Reuters) - Israeli police shot dead a Palestinian woman and her teenage brother on Wednesday, saying they were armed with knives and tried to carry out an attack at a checkpoint in the occupied West Bank.
Police said the woman, holding a knife, and a man walked rapidly towards police and other Israeli security guards in a vehicles-only lane at the Qalandia checkpoint outside Jerusalem.
"Police called on them several times to stop. When they kept advancing...the officers neutralized the terrorists," a police statement said.
Palestinian authorities identified the two dead as Maram Abu Ismail, 23, and her 16-year-old brother, Ibrahim Taha, and said they had been en route to Jerusalem for a medical appointment.
The siblings entered the vehicles-only lane by accident and their killing was a "brutal daylight crime" by Israel, the Palestinian Information Ministry said in a statement.
Israel police, who have been on high alert during the current Jewish Passover holiday week, issued a photograph of three knives on the ground which they said the two had been carrying.
Alaa Soboh, a Palestinian bus driver who said he witnessed the incident, told Reuters the pair appeared to be unfamiliar with crossing procedures and were swiftly challenged at the checkpoint.
"As soon as the two crossed, [Israeli forces] started screaming 'Go back, go back', and then they began shooting. The first one they shot was the girl...the boy tried to go backward, when they fired seven bullets at him," Soboh said.
In the last half year, Palestinian attacks have killed 28 Israelis and two visiting U.S. citizens. Israeli forces have killed at least 193 Palestinians, 130 of whom Israel says were assailants. Many others were shot dead in clashes and protests.
Factors behind the bloodshed that began in October include Palestinian bitterness over stalled statehood negotiations and the growth of Israeli settlements in the West Bank, stepped up Jewish access to a disputed Jerusalem shrine, and Islamist-led calls for Israel's destruction.
The pace of what had been near-daily Palestinian stabbing, shootings and car-ramming attacks has slowed, although a suicide bombing on a Jerusalem bus that wounded 15 people on April 18 has fueled Israeli security concerns.
Israel attributes the fall-off in incidents partly to tighter cooperation with Palestinian security forces in the West Bank and more stringent monitoring of social media to identify potential assailants.