Palestinians Call for Pizza Hut Boycott After Facebook Post 'Mocked Hunger Strikers'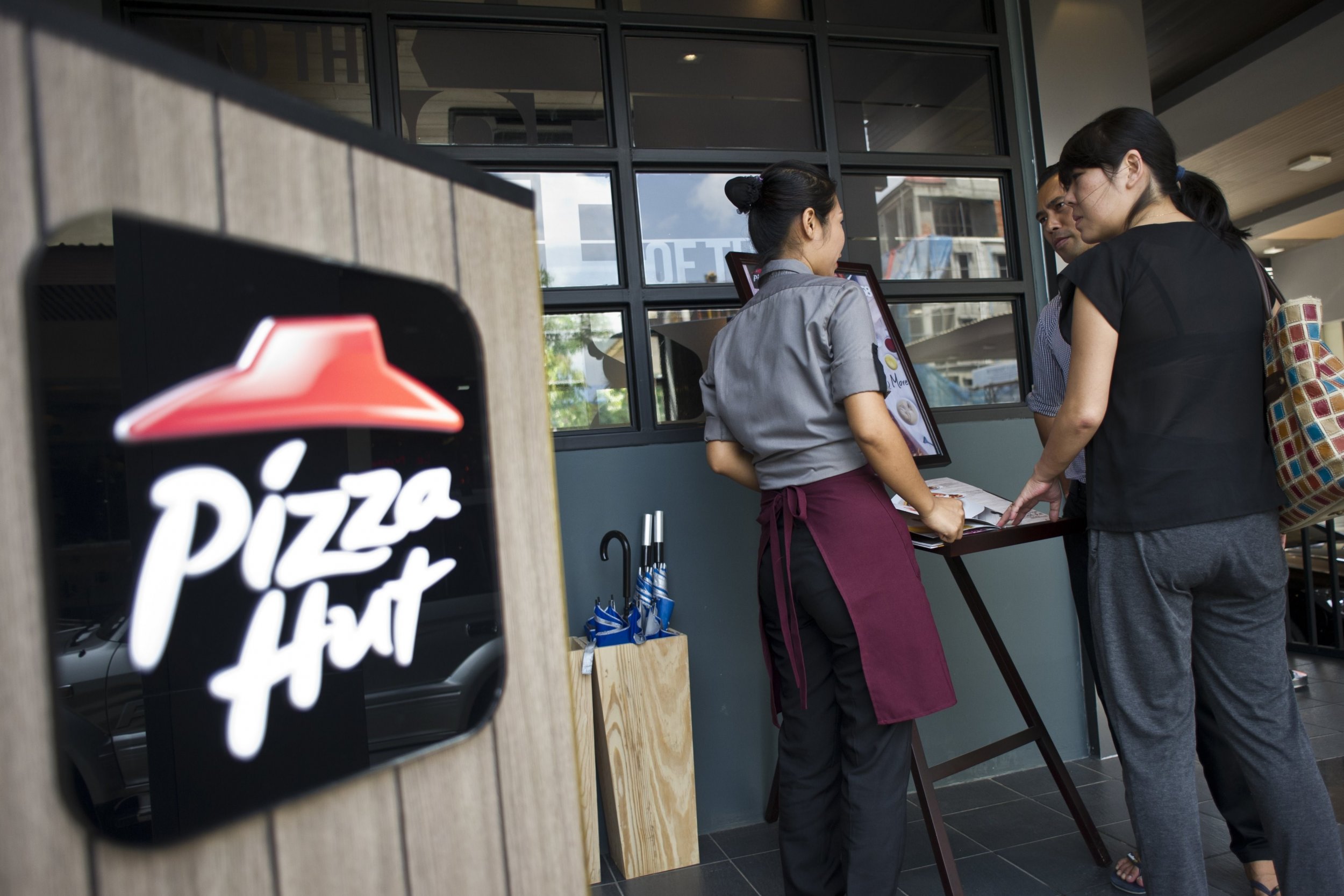 Updated | Palestinians want to take a slice out of Pizza Hut's profits in Israel, launching a boycott campaign against the American chain after it mocked the leader of a mass hunger strike in Israeli prisons in a Facebook post on Monday.
According to Palestinian social media users, Pizza Hut posted a picture of strike leader Marwan Barghouti in his cell, taken from footage the Israeli Prison Service released on Sunday, alleging that he had broken the hunger strike on two occasions to eat cookies and a candy bar.
Text accompanying the post on Pizza Hut's 100,000-strong Israeli Facebook account read: "Barghouti, if you're going to break a strike, isn't pizza better?"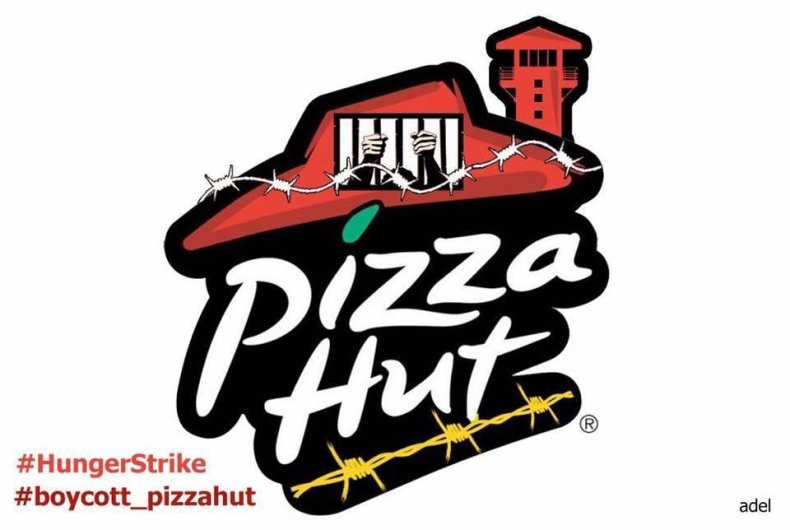 The post has prompted widespread criticism on Twitter, using the hashtag #Boycott_PizzaHut.
The image released by Israel shows Barghouti allegedly sneaking food in the toilet area of his cell. His family and Palestinian officials claim the footage is more than a decade old, released to smear the Palestinian leader and break the morale of the hunger strikers.
Israeli officials said it showed Barghouti to be a liar who only sought to boost his popularity in the eyes of the Palestinian public. An Israeli Prison Service spokesman declined to tell Newsweek how Barghouti received the food items, saying only that Israeli "intelligence knows how he got" them.
Pizza Hut, in response to a request from Newsweek about the post, apologized and revealed that it had terminated its contract with an agency that it said had created the post. It did not name the agency in question.
"Pizza Hut International apologizes for any offence caused by a recent post on Pizza Hut Israel's Facebook page. It was completely inappropriate and does not reflect the values of our brand," it said in a statement. "The local franchisee in the country removed it immediately and the relationship with the agency that posted it was terminated, and we truly regret any hurt this may have caused."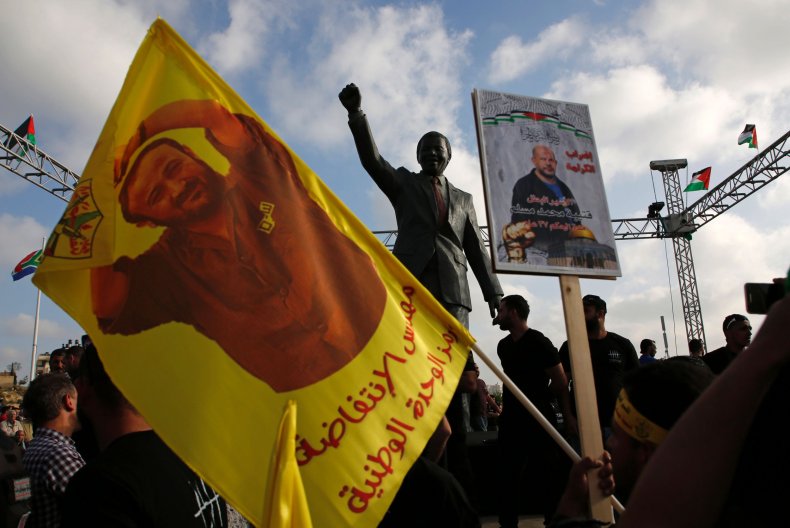 Aarab Marwan Barghouti, the figurehead's son who launched a "Salt Water Challenge" to raise awareness of the hunger strikes, tells Newsweek by email that the global Boycott, Divestment and Sanctions (BDS) movement will assist the campaign.
"We want the hashtag to go viral," he says. "We're really disappointed that a global chain does such a disgusting act, and we'll keep going with this until they at least officially apologize for that. We're going to have BDS help us spread the word."
Other Palestinian users condemned the food chain on Twitter, using the Boycott_PizzaHut hashtag. One said, "Pizza Hut taking advantage of the hunger strike to make some money." Another wrote: "Shame on your Israeli branch for making fun of prisoners who are fighting for their freedom with empty stomachs."
Adviser at the Palestine Liberation Organization, Xavier Abu Eid, wrote on Twitter that the "chain in Israel is simply disgusting, cheap and inhumane. Pizza Hut shouldn't only apologize but take action."
Pizza Hut Israel is a franchise of the company in the country, with dozens of kosher outlets. It has opened one franchise in Palestinian-controlled territory, in the West Bank city of Ramallah, and has opened others in Jewish settlements in the West Bank and East Jerusalem, such as the Pisgat Ze'ev outpost, the largest settlement in East Jerusalem.
The majority of the international community deems the outposts to be illegal under international law. As a result, pro-Palestinian activists have previously called for a boycott of the chain.
Barghouti began the hunger strike on April 17, and more than 800 Palestinian prisoners are continuing the protest, according to the Israeli Prison Service. Their demands include better prison conditions, including more family visits. The former lieutenant of late Palestinian leader Yasser Arafat is a divisive figure on both sides of the conflict.
For Israelis, he is a murderer and a terrorist who is serving five life sentences for his role in suicide bombings and attacks against Israelis that killed five people during the Second Intifada, or uprising, that began in 2000.
For Palestinians, he's the figurehead of a national struggle against Israeli military occupation, as illustrated by a large mural depicting him on the separation wall at Qalandiya checkpoint that separates the West Bank from Jerusalem.
Barghouti, according to polls, is the most popular political figure in the West Bank, and would replace Palestinian President Mahmoud Abbas if elections were held today.
This article has been updated to reflect Pizza Hut's response and apology in regard to the Facebook post.