Palestinians May Ask Security Council to Proclaim State in Gaza and West Bank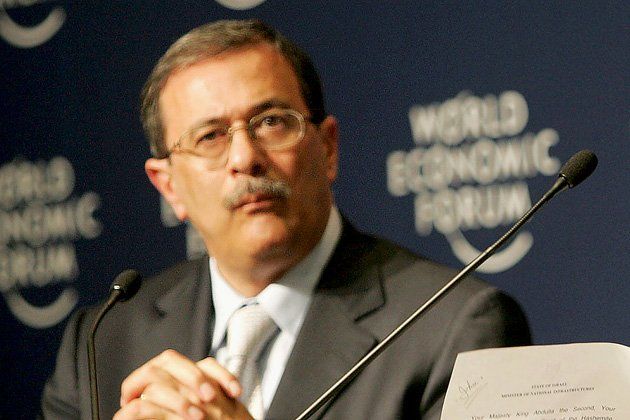 Is Middle East peacemaking dead again? With direct talks already suspended just weeks after they were launched in Washington, the Israeli government last week approved construction of 240 new homes for Jews in East Jerusalem, dealing the process yet another blow. The Obama administration is determined to prevent its total collapse at least until after the U.S. midterm elections. But Palestinians are already contemplating their next move.
According to two Palestinian government sources who did not want to be named discussing strategy, the idea is to ask the United Nations Security Council to proclaim the establishment of a Palestinian state in the West Bank and Gaza, along the pre-1967 borders, and set a timetable for implementation. Israel can usually count on the United States to squelch such resolutions. But Palestinians believe President Obama would at least consider withholding America's veto. "For the first time, it's not inconceivable," says Ghassan Khatib, the director of the Palestinian government's media center. "The administration seems to be convinced that Israel might be the party responsible for not allowing the bilateral process to move ahead."
Israel is accustomed to harsh treatment at the U.N. and has traditionally responded to hostile statements and decisions with a derisive wrist flick. But a Security Council resolution would be harder to ignore. At the very least, it would add to international pressure on and isolation of Israel—an issue Israelis are increasingly worried about. Khatib says a resolution might also offer Palestinians a legal mechanism for forcing Israel to withdraw from the West Bank. "It would create a new reality."
It would also require a seismic shift in relations between Israel and the United States, the kind many analysts believe is unlikely. This past summer, Prime Minister Benjamin Netanyahu and President Obama appeared to move beyond their initial antagonism with meetings that both sides portrayed as positive. When their relationship was more strained earlier this year, an Israeli source who had served as a senior official in Netanyahu's government says, the Obama administration made clear that Israeli intransigence would make it hard for the U.S. to continue offering blanket cover at the Security Council. The warning caused deep concern within the Israeli government, according to the official.
Israel has since sought assurances that vetoes would still be imposed. Asked now what would happen if Palestinians proposed a Security Council resolution, U.S. officials refused to comment, while an Israeli official in Netanyahu's office described it as a negotiating tactic. Netanyahu's spokesman, Mark Regev, said: "The only way to bridge the historic gaps that separate Israelis from Palestinians is through direct talks and with both sides showing both creativity and flexibility. There is no other path."
One Washington insider, former U.S. ambassador to Israel Daniel Kurtzer, said in an e-mail: "While I don't know for sure, it appears the issue is in the air." He said Obama would prefer the matter not come up for now but speculated that the president might change his mind if peace talks prove impossible to revive.