Palestinians Slam U.S. Embassy Move Planned for Their Day of 'Disaster'
Palestinians have condemned the news that the new U.S. Embassy in Jerusalem will open in May 2018, coinciding with the anniversary of what they consider to be their day of "disaster."
The State Department said on Friday: "We are planning to open the new U.S. Embassy to Israel in Jerusalem in May. The Embassy opening will coincide with Israel's 70th anniversary."
That day is also known as the Nakba, when hundreds of thousands of Palestinians fled or were forced from their homes during the birth of the state of Israel in 1948.
Read More: Israel warns Gaza protesters they are risking their lives in border demonstrations.
"This is an unacceptable step. Any unilateral move will not give legitimacy to anyone and will be an obstacle to any effort to create peace in the region," Nabil Abu Rdainah, a spokesman for the Palestinian president, Mahmoud Abbas, told Reuters.
Palestinian militant group Hamas said it predicted an "explosion" in the region because of the move.
Saeb Erekat, the Secretary-General of the Palestine Liberation Organization (PLO), called the acceleration a "flagrant violation of international law and agreements" between the Palestinians and Israel, one that would "destroy" any hopes of a Palestinian state living side-by-side with an Israeli one.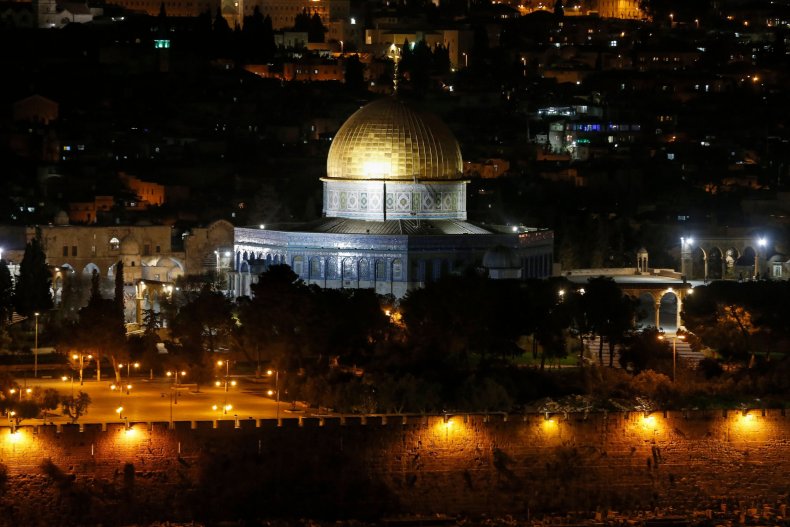 Trump ignored the protests of leaders across the Arab world with his December 6 decision to relocate the embassy from Tel Aviv to Jerusalem.
The decision has sparked weekly protests across the West Bank and the Gaza Strip, as well as given rise to more attacks by Palestinians against Israeli soldiers and civilians, according to Israel's domestic Shin Bet security service.
But not only is the embassy move going ahead, it could be part-funded by a key Trump donor, casino magnate Sheldon Adelson.
Four U.S. officials told the Associated Press that the Trump administration is currently considering an offer from Adelson. The administration, if it can accept private donations, is deciding whether it will raise the hundreds of millions of dollars required for the embassy's construction from Christian and evangelical supporters of Trump.
The opening of the temporary embassy, to be marked with a ribbon-cutting ceremony, will be at Washington's Arnona consulate in southern Jerusalem. It will take place on May 14, 70 years after Israel was created. Israel will this year celebrate its independence on April 19, according to the Hebrew calendar.