Palestinians Turn Tables on Israel, Accuse It Of Paying Salaries To Attackers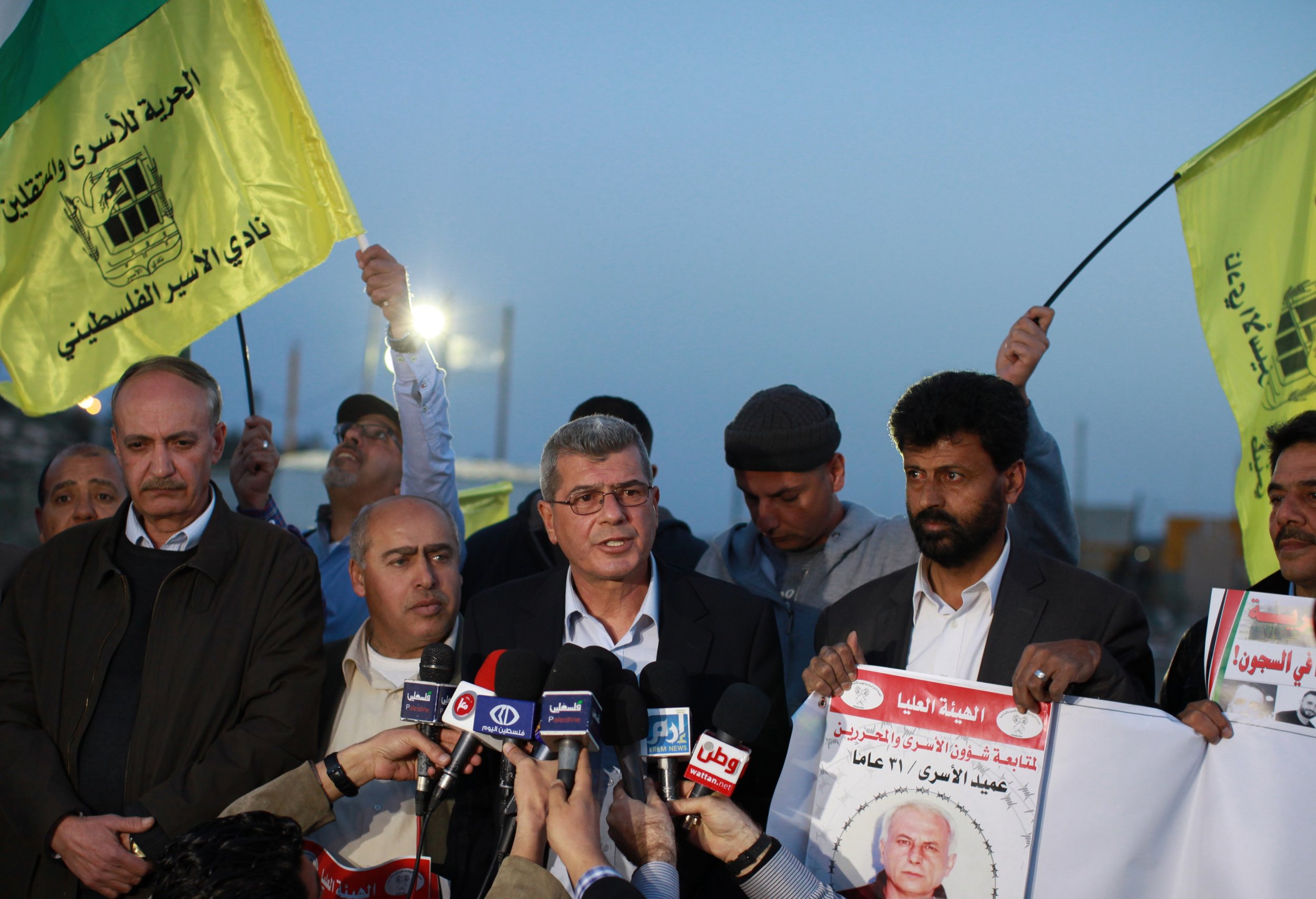 Palestinians have attempted to turn the tables on Israel, accusing it of making payments to individuls convicted of launching attacks against their people, as the issue becomes central to President Donald Trump's Middle East peace efforts.
Israel has long maintained that the Palestinians must end "martyr payments" to the families of convicted attackers of Israelis.
Issa Qaraqe, head of the Palestinian Committee of Prisoners' Affairs, told the London-based Saudi-owned newspaper Asharq al-Awsat that the Israeli government was supplying a monthly salary to several individuals convicted of the murders of Palestinians.
"This Israeli government is supporting Jewish terrorists and their extremist organizations at the financial, social and legal levels," he said.
Citing one example, he referred to the case of Ami Popper, who Israel convicted of the murder of seven Palestinian workers at a bus stop near Tel Aviv in 1990.
"He (Popper) was wearing the military uniform when he opened fire and executed them," Qaraqe said. He went on to accuse Israel of allowing Popper to marry and have children while inside prison, in addition to a salary of 11,000 shekels ($3,100).
"It's 100 percent false," Assaf Librati, spokesperson for the Israeli Prison Service, tells Newsweek by phone of Qaraqe's accusations. In accusing Israel of hypocrisy, the prisoner representative's claims will likely be viewed as an attempt to show both sides in the same light in Washington.
Trump has made Palestinian "martyr payments" one of the key issues in dealings with the decades-long conflict. The Palestinian Authority, which operates in the West Bank and is separate to the Gaza Strip, which is controlled by the Palestinian militant group Hamas, has been paying millions to thousands of Palestinian families for years. The recipients include families of suicide bombers through a scheme called the "Martyr's Fund."
U.S. Secretary of State Rex Tillerson has insisted that the Palestinians are going to stop the payments at Washington's request following Trump's meeting with his Palestinian counterpart, Mahmoud Abbas, in the West Bank city of Bethlehem, a claim that the Palestinians have denied.
"They have changed that policy and their intent is to cease the payments to the families of those who have committed murder or violence against others," Tillerson said in a speech last month. "We have been very clear with them that this [practice of paying terrorists] is simply not acceptable to us."
An array of Republican senators had lobbied Trump to raise the issue with Abbas, proposing legislation that threatens to withdraw American aid for the Palestinians if they do not reverse the policy.