Missouri Man Attempts to Burn Down Planned Parenthood Clinic With Molotov Cocktail, Gallons of Gasoline
Wesley Brian Kaster, 42, was arrested on suspicion of attempting to burn down a Planned Parenthood center in Columbia, Missouri.
He has been charged with one count of maliciously damaging a building, owned by an organization that receives federal financial assistance, by means of fire or an explosive following the suspicious blaze at the Planned Parenthood Columbia Health Center on February 10, the U.S. Attorney's Office said in a statement.
Kaster was accused of driving his Toyota Sienna minivan, which was missing its right front passenger-side hubcap, close to the medical center at around 2:30 a.m. Surveillance footage showed Kaster walking over to one of the entrances carrying what appeared to be a large white bucket before breaking down the front door and placing the bucket inside.
Prosecutors said the suspect then threw a Molotov cocktail-type device inside, causing a fire to break out. After watching from the sidewalk for several minutes, Kester was then alleged to have entered the building through the broken door.
At 2:52 a.m., two people approached Kaster from the street, causing the suspect to flee. Just over an hour later, Kaster returned to the scene carrying what the affidavit described as "an undiscernible item in his left hand" and re-entered the Planned Parenthood building through he broken door. A few minutes later, smoke was once again seen billowing from the building.
Prosecutors said the building's sprinkler system had extinguished the flames before emergency services arrived at the scene.
Two 5-gallon buckets that had contained gasoline were later recovered from inside the building, as well as the remains of a Molotov cocktail.
During the investigation, authorities identified 55 Toyota Sienna minivans that were registered to Columbia residents, including one registered to Kaster. The suspect had also acquired a pair of Ansell HyFlex gloves from the welding shop where he worked, which were the same make, model, color and size as the pair that had been recovered from the Planned Parenthood building.
Kaster was also found to have posted a picture on his wife's Facebook page showing a handgun and the words, "Guns Don't Kill People, Planned Parenthood Kills People."
Kaster could still face additional charges. The FBI is looking into whether the attack could be classified as a hate crime.
"All I can say at this point is that it is an ongoing investigation and we are early in the process," Don Ledford, spokesman for the U.S. Attorney's office, told The Associated Press.
"A complaint is a temporary charge; this case will be presented to a federal grand jury in the near future, which could return an indictment with different or additional charges."
Dr. Brandon Hill, who heads Planned Parenthood Great Plains, thanked authorities for their quick response to the fire.
"Let this send a clear message: Blocking access to essential health care is against the law, whether it takes the form of violence and vandalism or threats against our patients, our providers, or our supporters," Hill said in a statement. "With sexual and reproductive health care under attack in Missouri, our mission is more important than ever before."
The Planned Parenthood Columbia Health Center, which reopened on February 18, does not currently provide abortions .
Kaster remains in custody ahead of a detention hearing on March 7.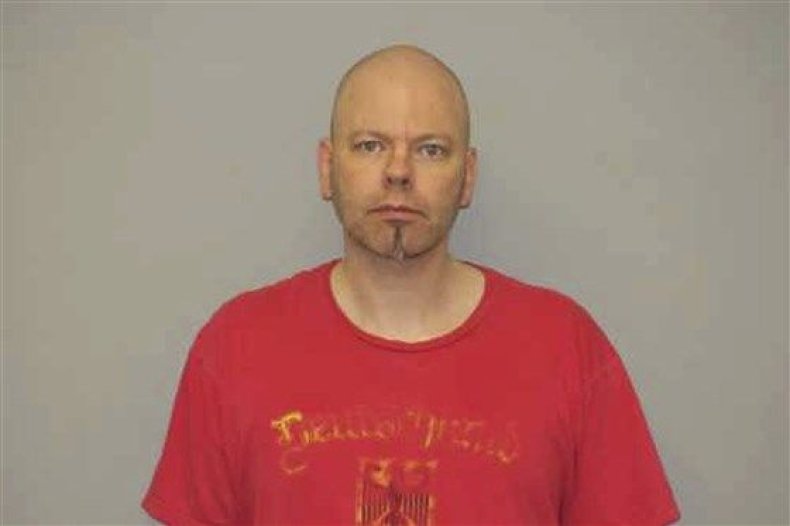 Missouri Man Attempts to Burn Down Planned Parenthood Clinic With Molotov Cocktail, Gallons of Gasoline | U.S.