In an interview with CBS This Morning, Pam Bondi, a new White House special adviser for the impeachment inquiry, mistakenly called George Sondland both "a short-term ambassador" and "the Ambassador to the Ukraine." Sondland is the United States Ambassador to the European Union.
Bondi was responding to anchor Tony Dokoupil's question about whether Sondland and President Donald Trump were in frequent contact. After making the error Bondi denied Trump and Sondland had any strong relationship. "The President knows him. The President does not know him very well," she said. Dokoupil, however, pointed out that Sondland claims to have a "direct line to the president." Sondland has been dubbed one of Trump's key "Three Amigos" with attorney Rudy Giuliani and U.S. special envoy to Ukraine Kurt Volker.
Co-anchor Anthony Mason added "[Sondland] bragged that he talked to the president whenever he wanted. Is that accurate?" Bondi responded that they did have conversations, but redirected the conversation to talk about the Trump Administration providing aid to Ukraine.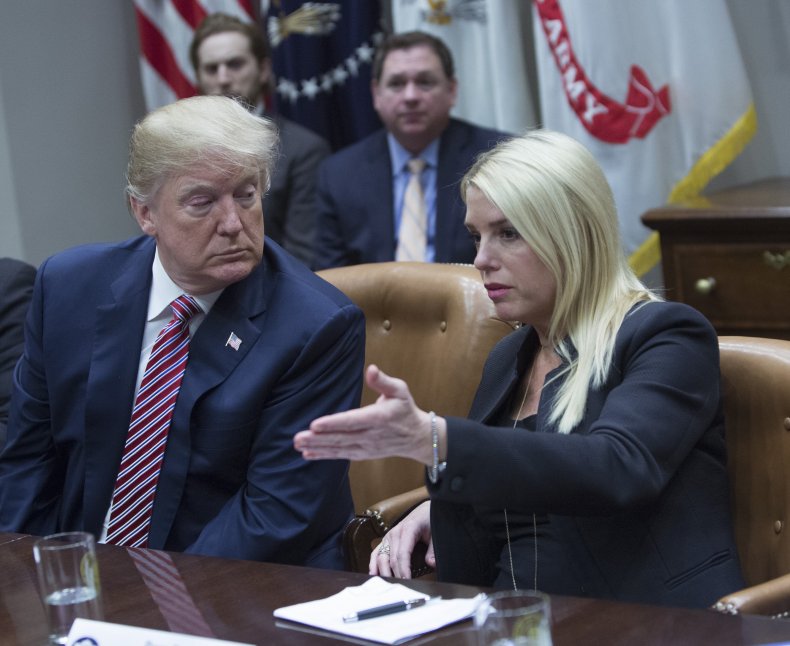 Reports showed that Sondland had donated $1 million dollars to Trump's inauguration party before he was appointed an ambassador. Michael McFaul, President Barack Obama's ambassador to Russia from 2012 to 2014, said in a Washington Post opinion article that Sondland's appointment itself was a quid pro quo. "We are the only country in the world that rewards campaign donors with ambassadorship," he wrote.
Bondi also tried to steer the conversation to the transcript of Trump's phone call with Zelenskiy. "It's not a transcript, I want to point out. It's a call summary, and there's been some dispute, whether everything was included," Dokoupil interrupted.
Co-anchor Gayle King asked how likely it would be for Trump to testify in the impeachment hearings. Bondi, the former Attorney General for Florida, stated that it was unlikely, calling the hearings "a sham court." Bondi also said that she would not advise him to testify. "No human being should have to come in and prove their innocence ever," she said. Bondi compared the impeachment hearings to receiving a ticket for jay-walking. "You would have more rights than the President of the United States has been afforded. It's really been outrageous. It's a sham what they've been trying to do," she said.