Pamela Anderson Claims Ex-Boyfriend Adil Rami 'Crushed' Both Her Hands During Abusive Relationship
Just days after announcing her split from boyfriend Adil Rami, Pamela Anderson accused the French soccer player of abuse and claimed he cheated on her during their relationship.
Anderson released a string of emails allegedly sent to and from Sidonie Biémont, the mother of Rami's twin sons, in which the actor revealed abuse she suffered. Meanwhile, Biémont alleged she had been intimate with Rami while he was with Anderson.
Anderson shared the unverified emails, written in French and English, on the website for her official foundation, C'est La Vie, on Wednesday. In the first message, purported to be from Biémont, the writer explained she "continued to see" Rami following their split in 2017 and only "stopped the 'affair'" in early 2019.
Anderson and Rami went public with their relationship in 2017 and had been living together in France before their breakup.
In follow-up responses, Anderson alleged that Rami "hurt me a lot—physically and mentally," and claimed he kept her in isolation, denying her the chance to meet his fellow teammates' wives while also blocking her relationships with longtime friends.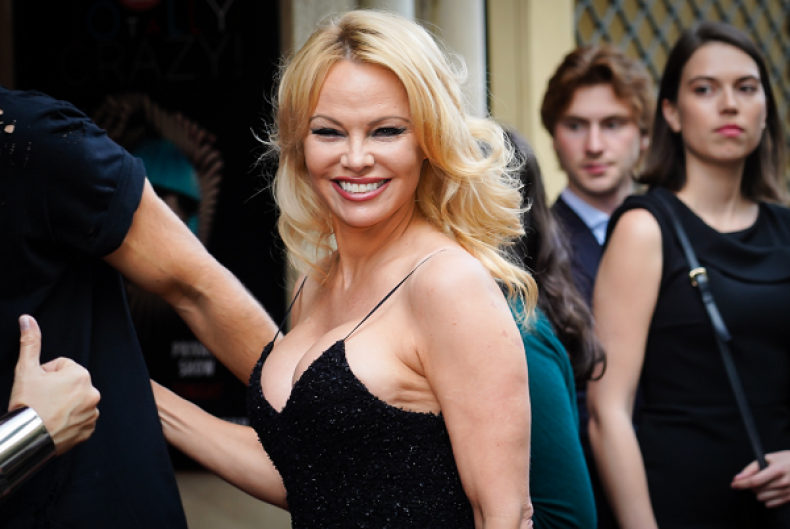 "He isolated me so I could talk to no one. Accused me of being with mens [sic]? He said I could not drink without him. It was prison. It was nothing like I've ever seen," she wrote.
The former Baywatch star went on to detail the alleged abuse she suffered during her relationship, including one instance when Rami allegedly threw her by her hair in Los Angeles in 2018 and another incident when she claimed he "crushed both my hands."
"I needed to go to the hospital (6 months after) because I was in so much pain. I couldn't write it [sic] open a water bottle. They need to put me to sleep to do injections," Anderson wrote. "My hands were getting better but he hurt me again a mandarine [sic] hotel. When he got so angry with me for asking why I was to wait in room and pack our clothes while you were at the Macron event in hotel with players and families."
Anderson hinted at the trauma she claimed to have experienced in her relationship when she announced the couple's breakup in an Instagram post on Tuesday. Calling the last two years of her life "a big lie," she accused Rami of "living a double life."
"How is it possible to control 2 women's hearts and minds like this—I'm sure there were others," she wrote, adding, "He is the monster."
Rami denied Anderson's claims in a post shared on his Instagram on Tuesday, explaining that he never lived a double life but rather was still attached to Biémont for the sake of co-parenting their young sons, who were born in 2016.
Pamela Anderson Claims Ex-Boyfriend Adil Rami 'Crushed' Both Her Hands During Abusive Relationship | Culture