Pamela Anderson Asks Putin to Stop Whale Meat Ship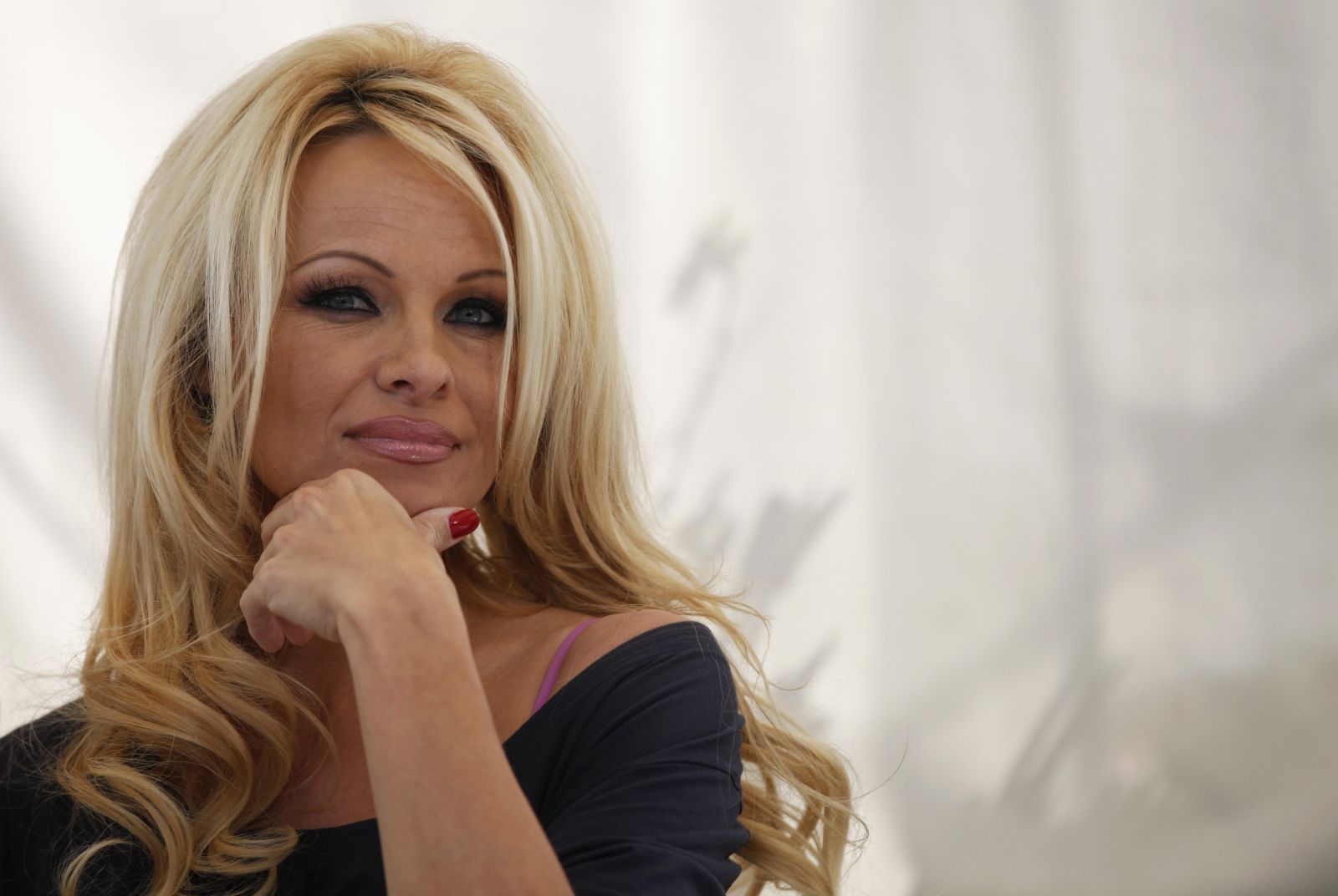 Baywatch star turned animal rights activist Pamela Anderson has written an open letter to Russian President Vladimir Putin calling on him to use his power over Russian waters to block a cargo ship carrying whale meat from making its way to Japan from Iceland.
In the letter, Anderson appeals to Putin's "mutual love for animals and a deep respect for nature," requesting that he block the ship which has begun its journey from Iceland, carrying 1,700 hundred tons of endangered fin whale meat.
Anderson's letter has been sent to Putin as the cargo vessel, 'Winter Bay,' sits docked in Norway, waiting for confirmation that it can sail its Arctic route. According to the Sea Shepherd Conservation Society, the cargo ship will not risk travelling to Japan via the Suez or Panama canals because of international laws concerning whale meat.
"These whales were killed illegally in violation of the International Whaling Commission's moratorium on commercial whaling," Anderson writes, adding: "It is also illegal to kill fin whales and to engage in the trade of endangered species."
According to the The World Wide Fund for Nature (WWF), there are approximately 50,000-90,000 fin whales left in the world and the species is facing a "high risk" of extinction in the wild.
Anderson's is a last ditch attempt to prevent the vessel, which is registered in the Caribbean island of Saint Kitts and Nevis, from continuing its journey to Japan.
Last week, Avaaz, an environmental and animal rights group started an online petition asking the prime minister of Saint Kitts to halt the journey of the ship. So far this petition has gathered almost one million signatures but no action has been taken.
Last year, according to Whale and Dolphin Conservation (WDC), the leading global charity dedicated to the conservation and protection of whales and dolphins, Icelandic whalers killed 137 endangered fin whales as well as 24 minke whales.
Despite international bans on commercial whaling and the trade of whale meat products, Norway, Japan and Iceland still kill a total of over 2,000 whales each year for trading purposes.
Representatives from the Russian government have not responded to the letter. Nor have they confirmed whether Anderson's letter has reached Putin.