Pamela Anderson Causes a Flap Over Goose Liver in French Parliament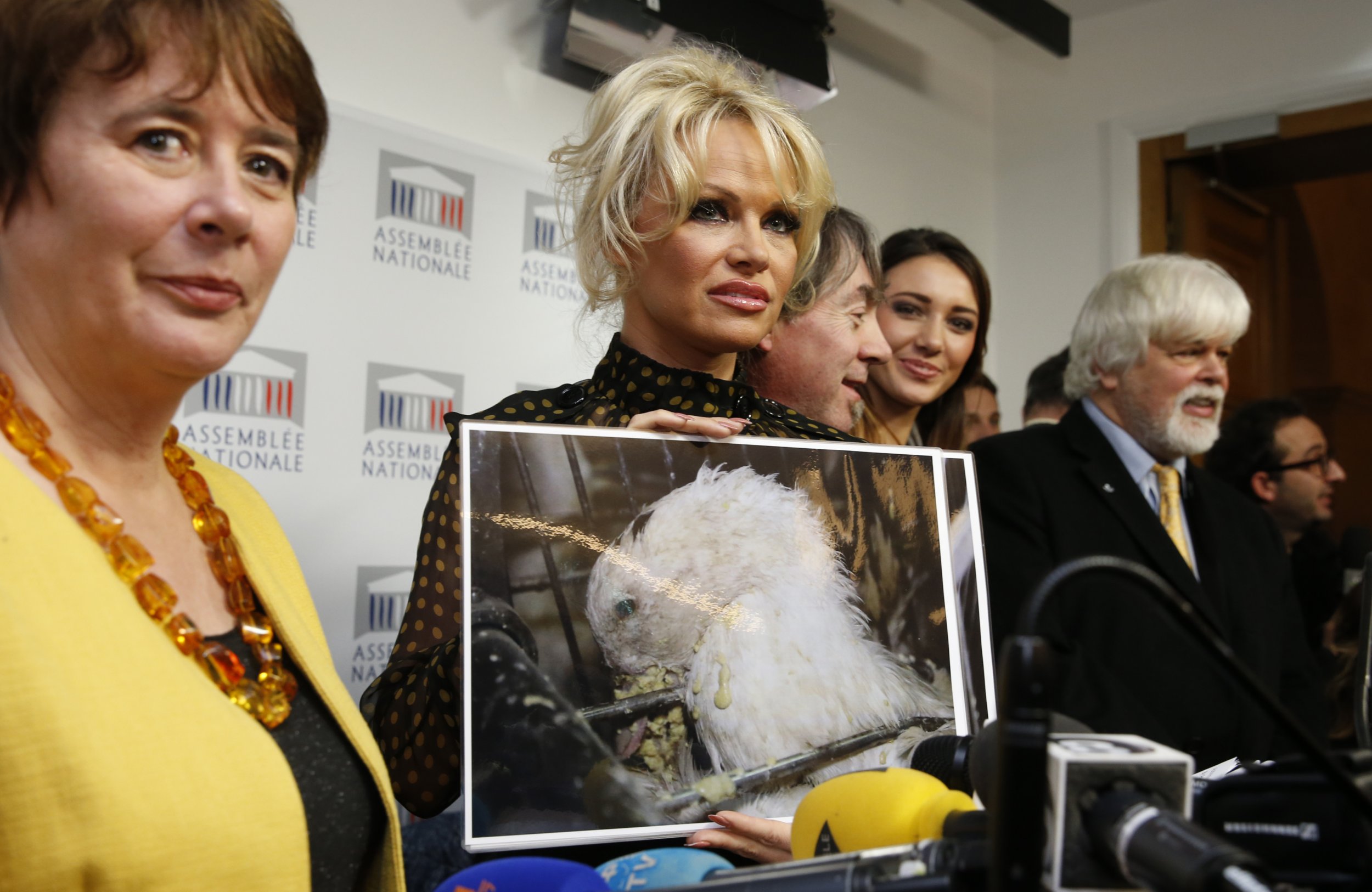 It's not the first time a fight over a woman has shaken French politics, but Pamela Anderson still managed to get the country's parliament in a flap on Tuesday when she arrived in Paris to campaign against foie gras.
A photographer and a cameraman came to blows in the media scrum that enveloped the former Baywatch star's press conference, Reuters reported. Other journalists were left waiting outside for lack of space in the room.
The actor had been invited by Green member of parliament Laurence Abeille and French movie star Brigitte Bardot's animal welfare foundation as they launched a bill that looks to ban force-feeding of animals in the production of the controversial luxury foodstuff.
"As a Canadian, I am ashamed by the brutal clubbing of baby seals and thus I have empathy for many of the French citizens who also experience both shame and sadness at the misery suffered by these very sociable birds," Anderson said.
Anderson is also an active member of the animal rights group People for the Ethical Treatment of Animals (PETA).
Not everyone was excited by her presence. Jean-Michel Clément, a Socialist MP, told French radio: "I'm totally indifferent to her. For me, she represents everything I dislike, the superficial… [Her presence] does not do honor to the institution I have the privilege of holding a seat in," The Daily Telegraph reports.
Foie gras is prized across the world and is big business in France, with exports of the delicacy in 2012 totalling 10,000 tonnes and 1.36 billion euros ($1.48 billion), according to Quartz. It is traditionally made by force-feeding ducks and geese to fatten their livers.
The sector is already in trouble after farmers in the southwest of the country were ordered to stop rearing ducks and geese to contain a bird flu outbreak. Advocates for the industry say that the ban Anderson is promoting could cost them as much as 350 million euros ($384 million).