Pamela Smart, Ex-Teacher Who Recruited Student to Kill Husband, Puts in Parole Request
Pamela Smart, the former teacher found guilty of coercing her teenage lover into killing her husband, is requesting that she be released on parole.
Smart has put in a request to New Hampshire Governor Chris Sununu and the Executive Board of the Bedford Hills Correctional Facility, where she has been incarcerated for over 30 years. According to her lawyers, she requested parole because she has "accepted responsibility for her role in Gregg Smart's murder, expressed deep remorse and anguish concerning her conduct."
Gregg Smart was shot dead in the couple's condo in May 1990. Smart and four other individuals were charged in connection to the murder. She and one of those individuals, gunman Billy Flynn, were having an affair leading up to Gregg's death. Flynn and the three others who had involvement in his murder have since been released from prison. With this new attempt at parole, Smart hopes to be next.
"For many years, I blamed others for my incarceration because I was immature, selfish and proud," she explained in her appeal to Sununu and the executive board. "I refused to see my own role in Gregg's death. It took years, even decades for me to accept responsibility, and I must carry that burden."
Smart also explained that she hopes to be granted parole due to the age of her parents. She said in her letter that she wants to spend "the rest of their remaining years making amends for everything they have lost" due to her imprisonment.
"In the same vein, my debt to society also demands massive restitution and a commitment, not just to being good — to doing good," she continued.
While imprisoned, Smart was able to obtain several college degrees and ordination as a minister. She also helped to counsel fellow inmates. The retired warden of the facility wrote a letter in support of Smart receiving parole, which was included in the package sent to argue her case.
"I have now spent over 31 years in prison — more than half my life," she said. "I apologize to the Smart family, my own family, and all who were directly or indirectly impacted by my actions and misjudgment."
Sununu has confirmed that he has received the letter. However, he is remaining mum on whether or not he will support it. In a statement, the New Hampshire governor said, "if the council wants to take it up as a hearing, then we always kind of lean on them to decide if that's the right path forward."
The attorney general's office is in the process of reviewing the request.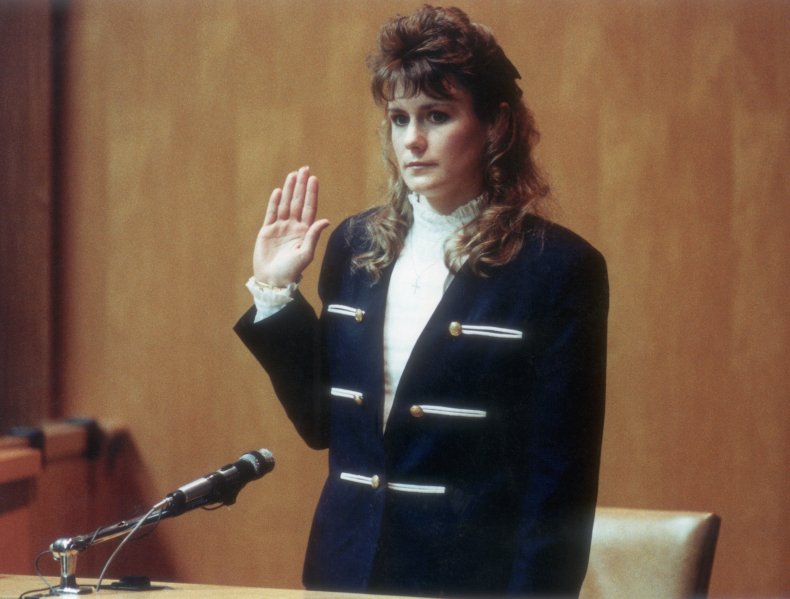 The executive council, which approves pardons, rejected two prior requests from Smart for a hearing, most recently in 2019. She has exhausted all of her judicial appeal options.
The case inspired the 1995 Nicole Kidman movie, To Die For.
Smart has denied knowledge of the plot. She admitted to having an affair with Flynn.
Smart was convicted of conspiracy to commit murder and other crimes and sentenced to life without parole.
The Associated Press contributed to this report.