Is a Pan-African Police Force the Answer to Rising Militancy?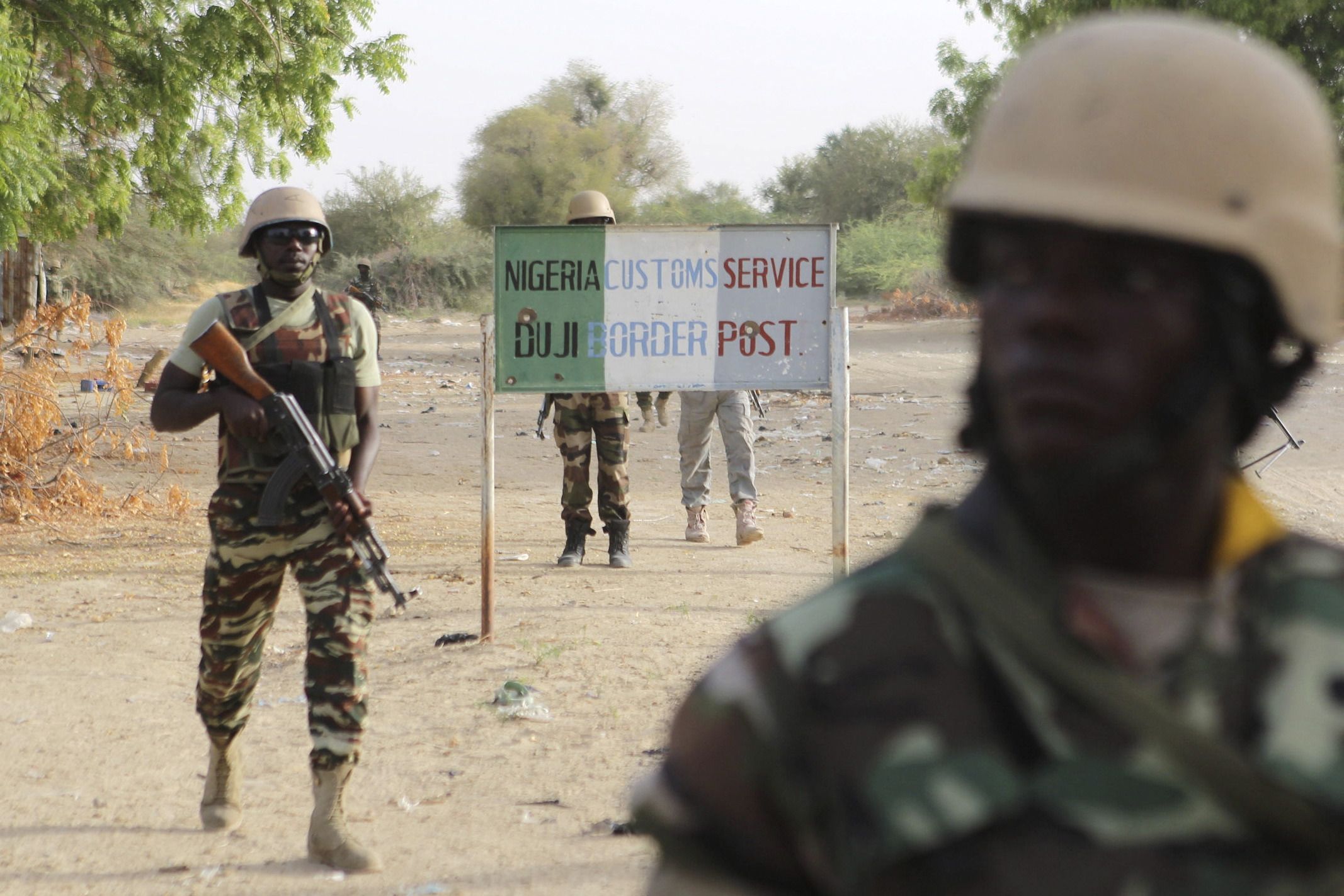 Although Algeria has had fewer fighters joining the Islamic State militant group (ISIS), and has been less affected by arms trafficking, than its neighbors, the country is increasing its counter-terrorism efforts. The November attack in Bamako, Mali alerted many governments in the region to the fact that they are not immune to terror threats.
The creation of Afripol—the Mechanism of African Police Cooperation—is one part of this strategy, with Major General Abdelghani Hamel, Algeria's chief of national security, announcing that the new body will "bring a police response to the global threats in a changing environment."
By the end of 2015, both the Congress of Arab Police Chiefs and a meeting of the African Police Chiefs had agreed on the need for Afripol. The creation of a police cooperation body adds a new dimension to institutions that seek to enhance peace and security within the continent, not least because it brings together the two groups of police chiefs for a joint purpose.
The inclusive membership can be attributed to Algeria's leadership. As a country that is part of both the African Union and the League of Arab States, Algeria has the ability to bring all police leaders to the table. But the move is not just a natural evolution of regional instruments and capabilities. Rather, it is a response to very specific concerns—fears of terrorism and violent extremism, in North and West Africa in particular.
The Algerian government is on the right track, as a policing approach can make a significant contribution to tackling terrorism and violent extremism. In many countries, armed forces have responded violently to extremist groups, often pushing people into their arms. Amnesty International has documented the heavy-handed response of the Nigerian military towards Boko Haram, which has resulted in significant civilian casualties. Although Boko Haram's influence has waned since its peak, by establishing itself as the protector of marginalized communities and as a fighter against oppressive authorities, the group has been able to recruit from a broad base of willing individuals.
A lack of core state services, in particular law and order, may also increase involvement in violent extremist groups. By filling this vacuum, violent extremist groups can encourage support and build legitimacy in a way that their violent tactics do not. A network that strengthens policing can bolster state services in countries where this is a problem, reducing avenues for violent extremist groups to generate support. The lack of state legitimacy in Kenya has created an enabling environment for extremist groups from the Mombasa Republican Council's militant wing to Mungiki, a banned Kikuyu group that promotes female circumcision.
The involvement of police also shifts the response to violent extremism. A military response enlarges violent extremist groups into conflict actors. Although this doesn't validate their actions, it changes the playing field to the extent that violent groups are recognized actors. Police can investigate and prosecute members of violent extremist groups. This is less likely to produce martyrs, and poses the group as a ragtag of criminals rather than the representation of widespread grievance.
In countries where violent extremist groups are not active, fears of citizens traveling as foreign fighters remain high. Across North and West Africa, governments are concerned about their citizens joining ISIS. This has been heightened by Boko Haram's pledge of allegiance. Although there has been no evidence of material support in either direction, the allegiance has sparked fears of the growth of ISIS in West Africa. Increasing skills and awareness among police in counter-terrorism measures can contribute to the prevention of this kind of involvement, and the identification and investigation of recruitment networks.
While Algeria is fast-tracking the creation of Afripol, the new mechanism still needs to be signed off by the African Union. This process took many years for Europol. First tabled by Germany in June 1991, the process of negotiating and ratifying the Europol Convention was not completed until October 1998, coming into effect in July 1999. Some action was taken in the meantime. The Europol Drugs Unit was established in 1993, allowing officers to exchange information bilaterally.
Algeria has done a lot of the groundwork though, getting initial agreement from the African Police Chiefs in February 2014 and signing off on the main legal texts in December 2015. There are also existing policing bodies that will make the process easier—such as the Police Chiefs Cooperation Organisations in West Africa, East Africa and Southern Africa.
Implementation, however, will be another challenge. Interpol has been working for several years in West Africa to develop systems for information sharing between police of different countries. The West African Police Information System was officially launched in Ghana in September 2015, with four pilot countries—Ghana, Mali, Benin and Niger. Although Benin is quite advanced, the launch saw the remaining countries begin to enter their data into the new system. This is after the decision was made to launch the project in December 2010. While the 2015 launch is a significant landmark, the information system now needs to be rolled out to the remaining 11 members of the Economic Community of West African States (ECOWAS). Each country also has a long way to go in establishing or enhancing their electronic records.
Algeria's determination to get Afripol up and running is an important step in tackling terrorism and violent extremism within Africa. While ad hoc bodies can be established in the short term, in line with the Europol Drugs Unit, it will be some time before Afripol is fully up and running, strengthening African law enforcement.
Sasha Jesperson is a research analyst at the Royal United Services Institute, a U.K.-based security and defense think tank. She tweets @SashaJesperson.