Panama Papers: David Cameron's Week of Questions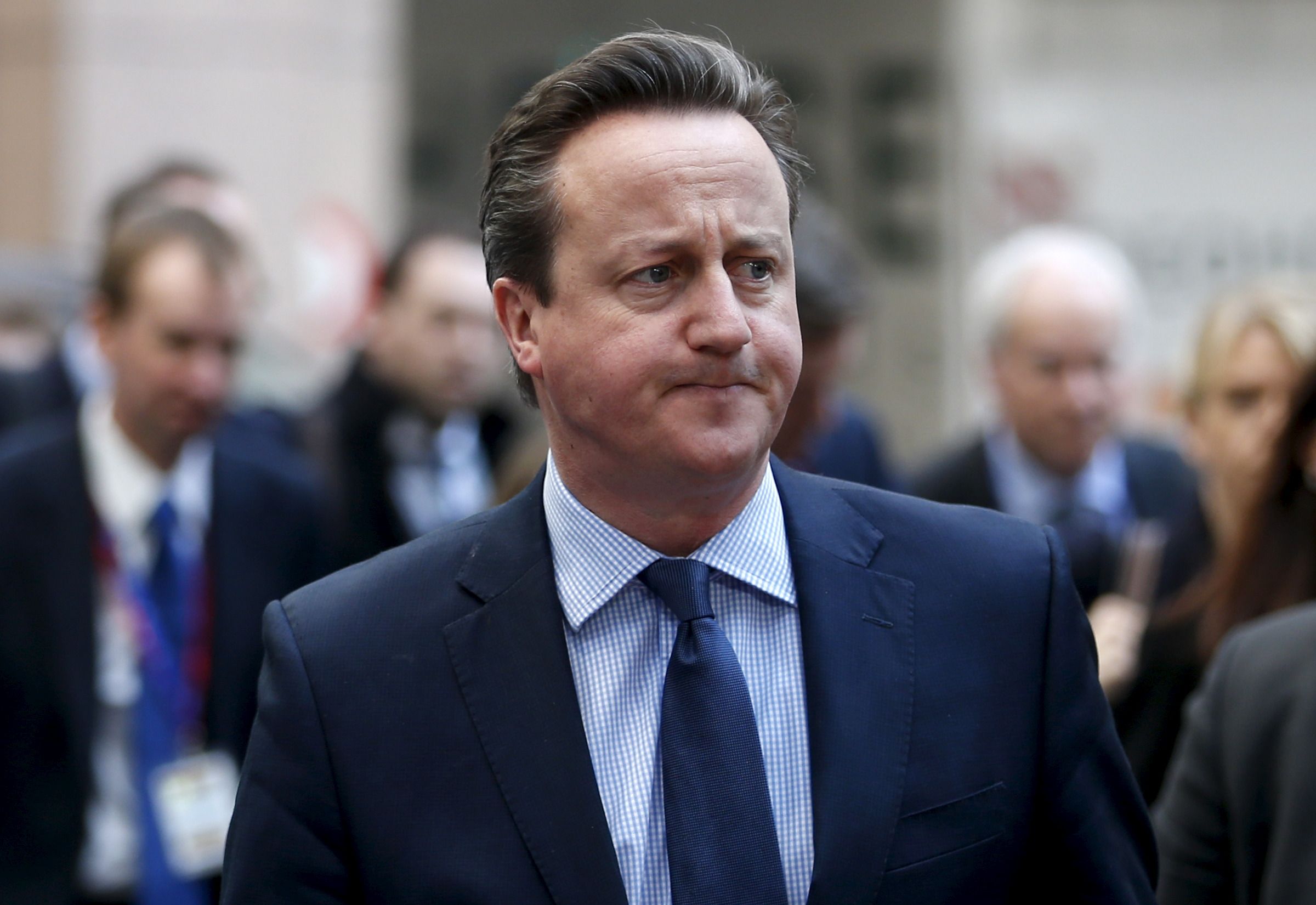 Britain's Prime Minister David Cameron is entering his fifth day of media pressure over the revelations about his late father Ian's finances contained in the Panama Papers leak.
There is no suggestion that Camerons junior or senior have done anything illegal. But the leak of 11.5 million documents to journalists contained information about an offshore fund called Blairmore, set up by Ian in the early 1980s with the help of Panama-based law firm Mossack Fonseca.
On Thursday afternoon, after days of partial statements, Cameron finally admitted that he had benefitted from the fund in the past, sparking calls for his resignation from the left, and destabilizing the government ahead of the all-important referendum on Britain's EU membership, scheduled for June 23.
Here's how we got here, and why it took so long:
Statement one: Monday
As The Guardian and other outlets publish the Ian Cameron revelations from the Panama papers, Cameron's spokesperson is asked about Cameron and his family's tax arrangements. The response? It was a "private matter."
Downing Street may have reasonably hoped that would be the end of it; this was the same response they gave when a similar story, albeit with less information, was published in The Guardian in 2012.
Statement two: Tuesday
David Cameron, taking questions from journalists after a referendum campaign event, is asked by Sky News whether he or his immediate family have benefitted from the fund in the past or will in the future.
He says: "In terms of my own financial affairs, I own no shares. I have a salary as prime minister and I have some savings, which I get some interest from, and I have a house, which we used to live in, which we now let out while we are living in Downing Street and that's all I have.
"I own no shares, no offshore trusts, no offshore funds, nothing like that. And, so that, I think, is a very clear description."
This, on the face of, sounds categoric, but in reality it is anything but. It leaves open the possibility that Cameron benefitted from the fund in the past or stands to in the future, and does not cover his family.
Statement three: later Tuesday
The Prime Minister's office issues a strongly-worded statement. It reads: "To be clear, the Prime Minister, his wife and their children do not benefit from any offshore funds.
"The Prime Minister owns no shares.
"As has been previously reported, Mrs Cameron owns a small number of shares connected to her father's land, which she declares on her tax return."
That covers his family, but it still doesn't deal with the past or the future.
Statement four: Wednesday
Another statement from the Prime Minister's office: "There are no offshore funds/trusts which the prime minister, Mrs Cameron or their children will benefit from in future."
But what about the past?
Statement five: Thursday
In a tense interview with ITV's political editor Robert Peston, Cameron said: "I did own stocks and shares in the past.
"I sold them all in 2010 because I wanted, if I was going to become Prime Minister I didn't want anyone to say you've got other agendas or vested interests.
"And I did, Samantha [his wife] and I had a joint account, we owned 5000 units in Blairmore investment trust which we sold in January 2010, that was worth something like £30,000 ($42,187).
"I paid income tax on the dividends, but there was a profit on it but it was less than the capital gains tax allowance so I didn't pay capital gains tax, but it was subject to all the U.K. taxes in all the normal way.
"He left me some money, very generously, quite a lot. It was £300,000. I obviously can't point to every source of every bit of money and dad isn't around to ask the questions now."
Friday
Cameron will hope that will be an end to it, but the opposition Labour party are continuing to pile pressure on him, with Shadow Work and Pensions Secretary Owen Smith telling the BBC's Today programme: "We've had to drag this out of him. If he wasn't trying to hide something why didn't he confess to this at the beginning of the week?
"I think there are specific questions about why David Cameron didn't reveal this earlier.
"He's said he's going to publish his tax return now, and I think that is an interesting admission.
"Let's hope this is the only thing we've got to drag out of him."