Iceland Prime Minister Faces Questions Over Panama Leaks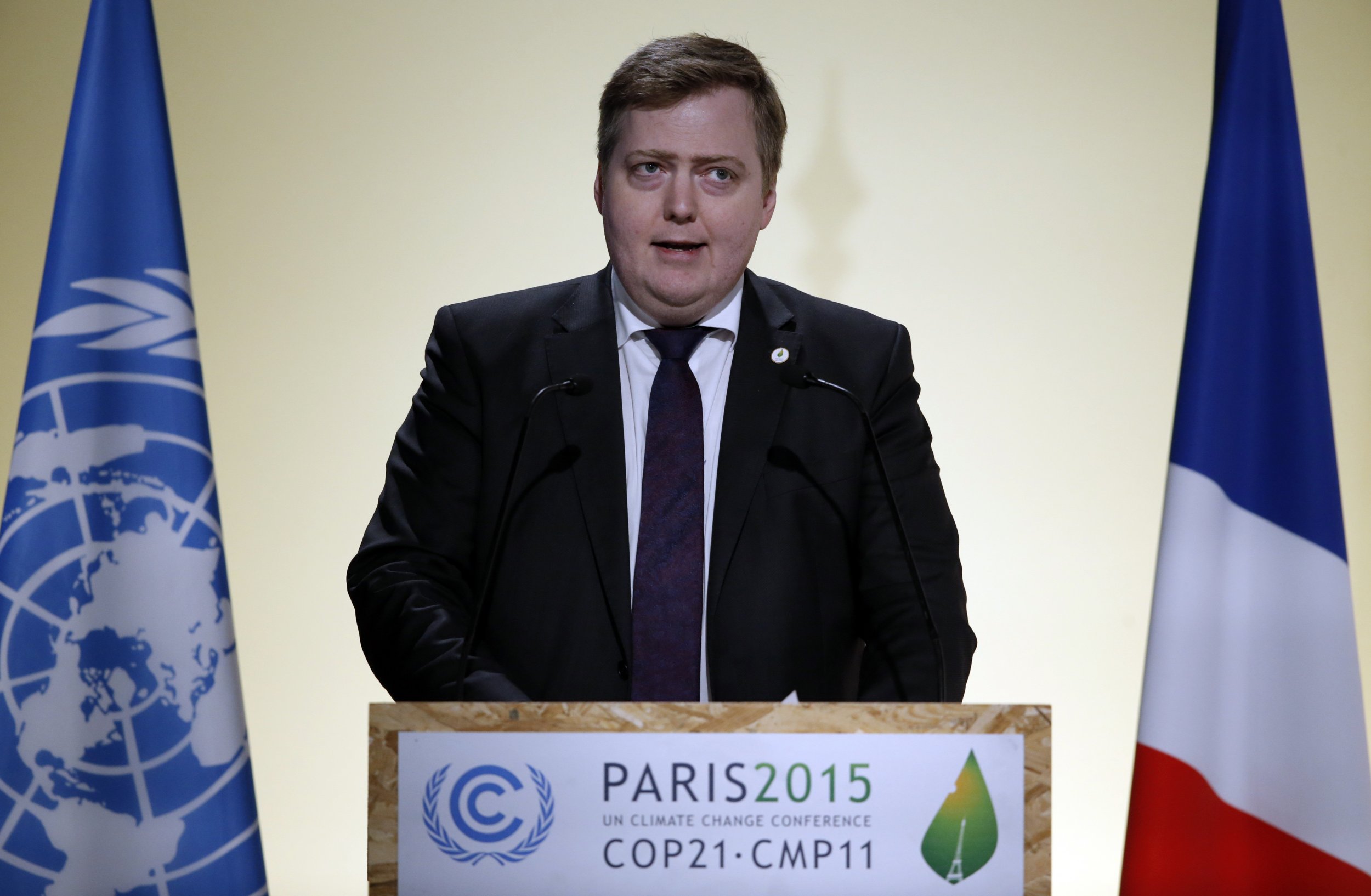 Iceland's prime minister is facing questions over his finances after leaked documents have led to accusations that he hid millions of dollars of investments in banks behind a secretive offshore company.
Prime Minister Sigmundur Gunnlaugsson and his partner bought offshore company Wintris in 2007, according to the documents. Gunnlaugsson did not declare an interest in the company when entering parliament in 2009, the BBC reported. He has denied any wrongdoing and has said his wife did not benefit financially after he sold his 50 percent of the company to her for $1 eight months after he entered parliament.
Court records reportedly list Wintris as a creditor with millions of dollars in claims in the bankruptcies of three major Icelandic banks that collapsed during the global financial crisis that began in 2008.
It is impossible to determine whether political positions Gunnlaugsson has taken since becoming prime minister in 2013 would have benefited the value of these bonds or harmed them, Matthíasson told the International Consortium of Investigative Journalists (ICIJ). "Nobody but the PM himself can answer that question," Matthíasson said.
Gunnlaugsson's spokesperson told the BBC he had put the interests of the Icelandic people ahead of those of the banks' claimants. "The prime minister's wife's losses on these bonds issued by the failed banks will amount to hundreds of millions of Kronur and the scope for recoveries is extremely small," the spokesperson said.
The spokesperson also said that joint share certificates in Wintris were issued because the prime minister and his wife had a shared bank account, and this was amended when it was pointed out to them in 2009. "It had always been clear to both of them that the prime minister's wife owned the assets, and this had not changed," the spokesperson said.
The spokesman told the BBC that Ms Palsdottir had always declared the assets to the tax authorities and that under the parliamentary rules Mr Gunnlaugsson did not have to declare an interest in Wintris.
Gunnlaugsson built his early political success partly on a supposedly tough approach towards negotiating settlements for creditors in Iceland's collapsed banks. He could face calls for a snap election—effectively a confidence vote—from opposition politicians this week following the disclosures, according to The Guardian.
The disclosure emerged as part of a leak of 11.5 million documents held by Panama-based law firm Mossack Fonseca to German newspaper Suddeutsche Zeitung, which has shared them with other journalists around the world.