Panama Papers: Iceland's Prime Minister Seeks Snap Poll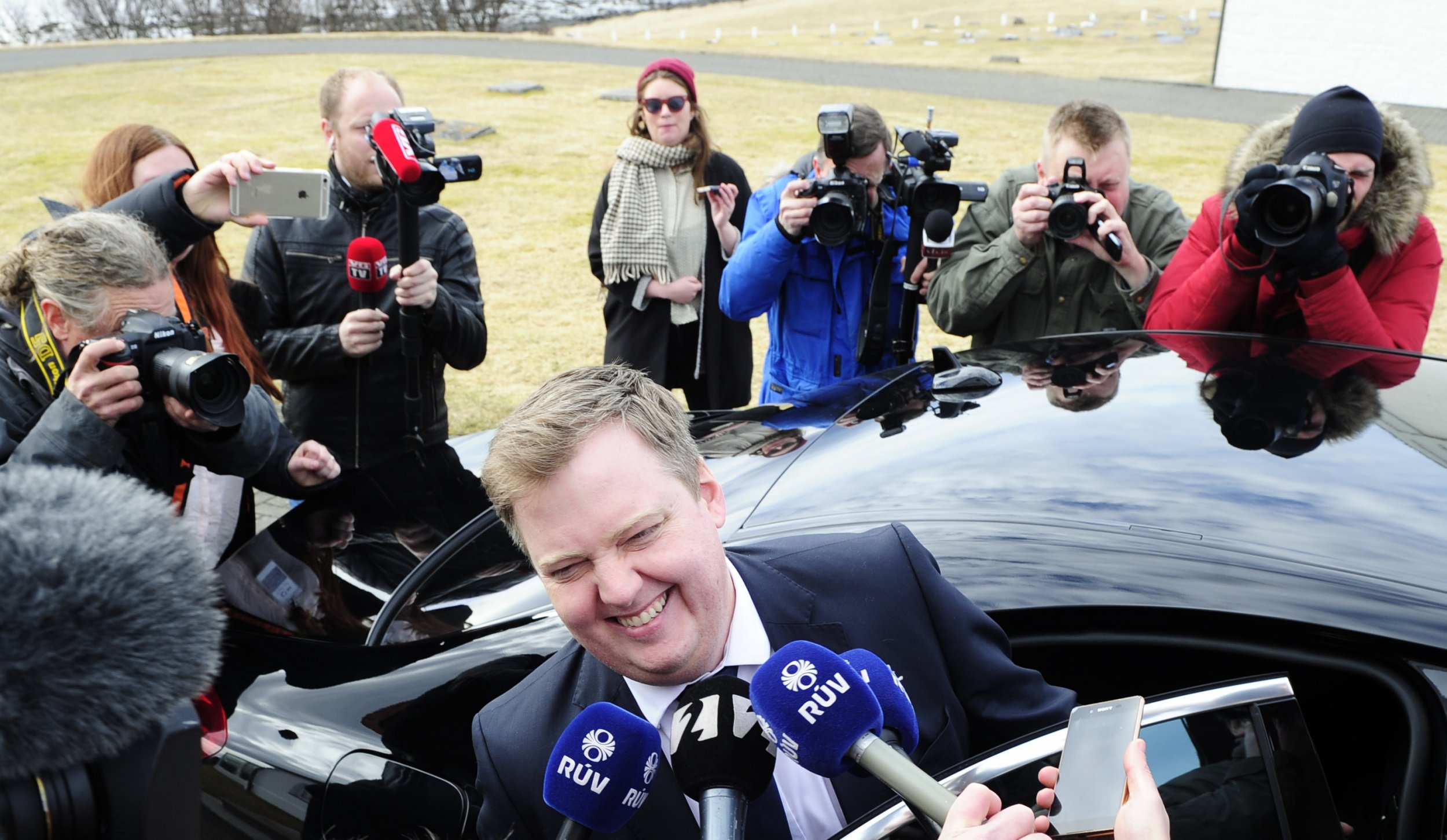 Iceland's Prime Minister is seeking a snap election after questions were raised about his finances in the "Panama Papers" leaks.
Prime Minister Sigmundur Gunnlaugsson asked President Ólafur Ragnar Grímsson for permission to dissolve parliament and his government, but Grimsson said Tuesday that he had declined the request as he wants to consult with other party leaders first, according to AP.
Documents leaked on Monday allege that Gunnlaugsson and his wife set up a company in the British Virgin Islands which he then did not disclose to parliament. Critics say that the company's reported holdings in Icelandic banks mean Gunnlaugsson has a conflict of interest.
Gunnlaugsson has denied any wrongdoing.
Writing in Newsweek, Birgitta Jónsdóttir, parliamentary chair of Iceland's opposition Pirate Party said: "If this was a comedy it would be funny but this is actually our head of state. This is not what Icelanders are like and this is not what Iceland is."