Panama Papers: The Country's Government Creates Panel of Financial Experts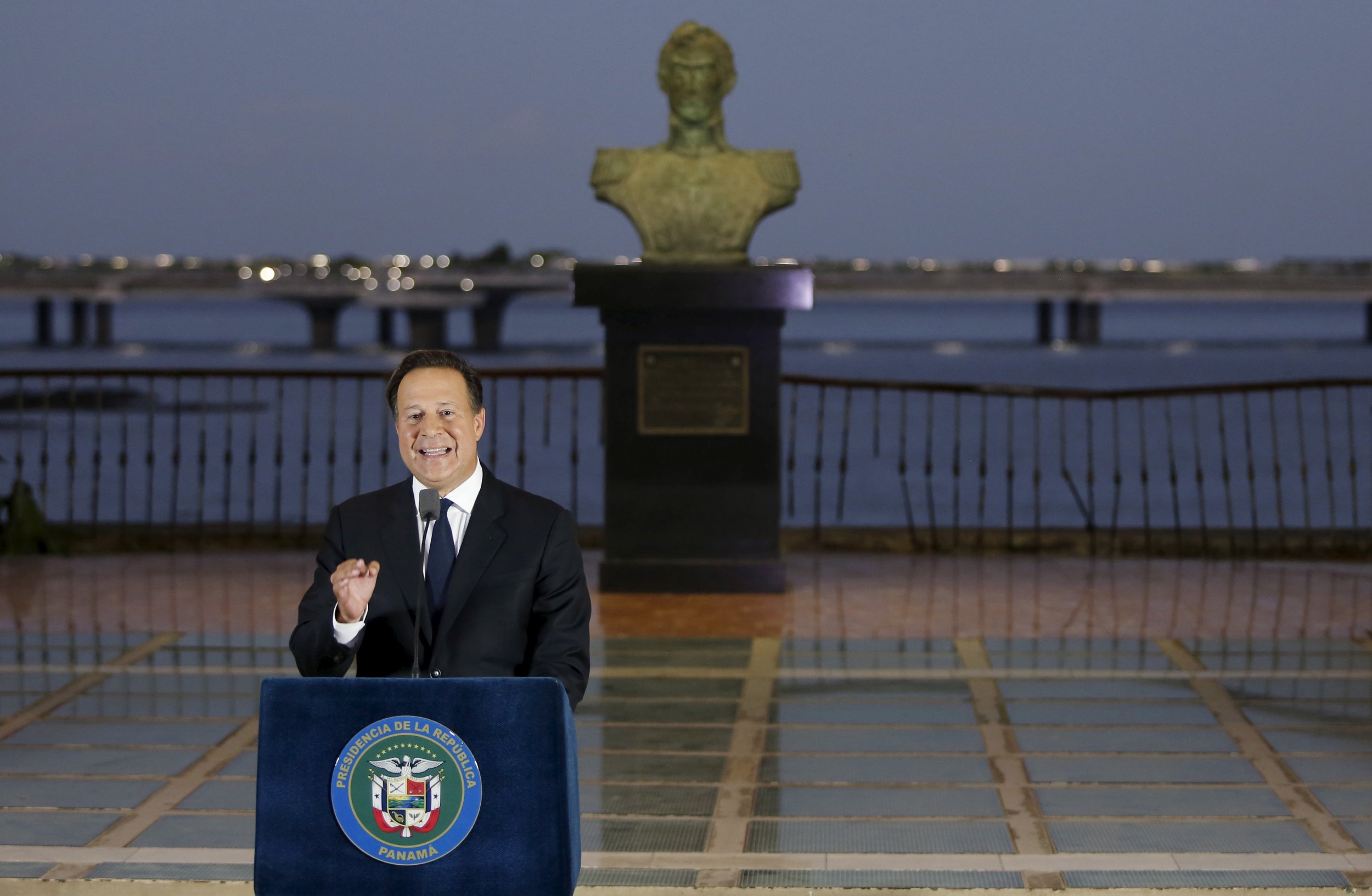 Panama's government has announced plans to set up an international panel of experts to enhance transparency in its offshore financial industry. The decision comes four days after the leak of the Panama Papers on April 3. These documents, which number 11.5 million, refer to data taken from the law firm Mossack Fonseca that revealed its clients' offshore accounts, some of which were used for illegal purposes.
The fallout from the data breach has had global ramifications, the BBC reports. On Tuesday, Iceland's Prime Minister Sigmundur Gunnlaugsson resigned after documents revealed he had owned an offshore company with his wife, which he hadn't declared when he joined parliament. U.K. Prime Minister David Cameron is also facing scrutiny after it was revealed that his late father profited from an offshore account.
The President of Panama Juan Carlos Varela said his country would work with others over the leak, the Washington Post reports . The panel will suggest ways to improve the openness of Panama's financial and legal mechanisms, which it will share with the international community. Varela has voiced concerns that other countries are unfairly stigmatizing Panama over the revelations.
What remains unclear is how such a massive leak occurred. Mossack Fonseca maintains that hackers abroad targeted its servers and stole the data. It has since filed a complaint with Panama's attorney general and accused media outlets of having unauthorized access to its documents.