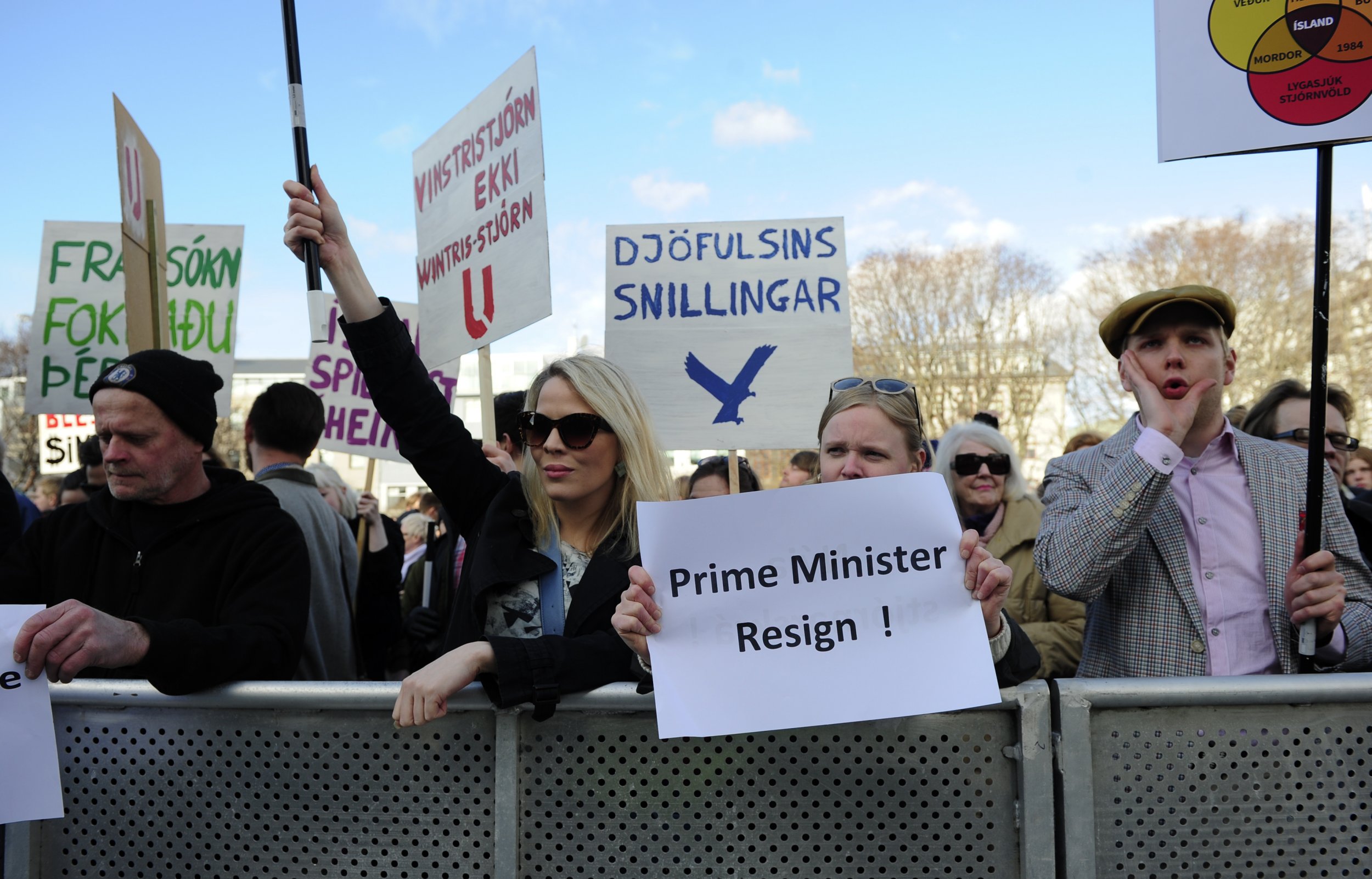 For Frederik Obermaier, 32, an investigative journalist at the German newspaper behind the Panama Papers leak, the main revelation of the world's largest-ever document dump was that the biggest names among those secreting their riches away in tax shelters were not necessarily residing in the most historically shadowy corners of the globe but were "everywhere."
Yet among the hundreds of Americans revealed in the Panama Papers—which arrived on the desk of his colleague Bastian Obermayer (no relation) at his Munich-based newspaper, Süddeutsche Zeitung, just over a year ago—there were none of the bold-faced names you might expect, he tells Newsweek.
"There's not anybody like [President Barack] Obama, no Hillary [Clinton] in the data and no Donald Trump," he says. "Everyone should be aware, there are American names in the data, but they are not as big or prominent in the U.S. as elsewhere, because you have so many companies inside the U.S. who will set up tax shelters, Americans don't have to go to Panama. But there are still plenty of Americans in the data, and you'll be hearing more about this in the days and weeks ahead."
Inside the U.S., most of those named so far are lesser-known executives, criminals and retirees. Outside of the U.S., billionaires, presidents, prime ministers and their family members and friends were revealed to be using tax shelters, according to documents, spanning nearly 40 years, leaked from the Panama law firm Mossack Fonseca, which has denied any wrongdoing.
The leak, which went public Sunday, has already resulted in the resignation of Icelandic Prime Minister Sigmundur David Gunnlaugsson. British bookmakers began taking wagers this week on the next global leaders to quit, including U.K. Prime Minister David Cameron, who said Thursday he had made a profit from a share in his late father's offshore fund that was revealed in the data.
To hear Obermaier describe it, the Panama Papers swallowed more than a year of his life—although he won't say exactly how long to protect the source of the leak, which involved 11.5 million files sent to his newspaper through an encrypted process.
"Exactly how the data was transmitted, I would rather not comment," he says. "And as to the identity, basically, we don't know—whether it was a man or a woman or a group. What we do know is that the data could be verified, cross-checked, and, in every case, it was a 100 percent match. And when we presented the data to those who were named in it, none of them denied what we found."
For more than a year, Obermaier and half a dozen colleagues worked around the clock on the voluminous files, not even telling their spouses or family what they were working on, he says. "I would just say I had to work and try to make it sound as boring as possible, so they wouldn't ask any questions," he says. "But for me, in the end, it was like an addiction working on this data. Even just searching it for an hour, you would get pulled in. My colleagues and I would be calling each other on the phone at all hours, like, 'Did you see this—and did you see this?'"
At a certain point, it became clear there was too much data for only one newspaper to handle, and so Süddeutsche Zeitung approached the International Consortium of Investigative Journalists (ICIJ), a Washington, D.C.-based nonprofit that stepped in to oversee administration of the project.
"A lot of the information in these papers was relevant to nations far beyond Germany," Obermaier says. "It was a global topic, so the only way to get all the information out there was to work with many partners. A project like this would never be possible without hundreds of people, in many different locations, working on it. With data like this, unless you want to work on it for years, you have to share it."
The director of the ICIJ, Gerard Ryle, tells Newsweek that the cost of creating a proprietary, confidential, data-sharing system for journalists across the globe was upward of $1 million. But once it was assembled, many journalists invited didn't want to join, he says. They didn't want to share information with competitors. "And believe me," he says, "we knocked on every door."
At Obermaier's paper in Germany, the handful of journalists on the project worked in a dedicated room. "We had a separate area filled with air-gap computers with more than 100 gig of RAM and a lot of security, which I am not going to discuss," he says.
"When we first saw the material, we knew the source was running a high risk and that those mentioned in the documents were extremely dangerous or powerful and could do harm to our source," Obermaier says. "So we really wanted to set an example, to show that you can give data like this to journalists and we will go to great lengths to keep it safe, to protect our sources."