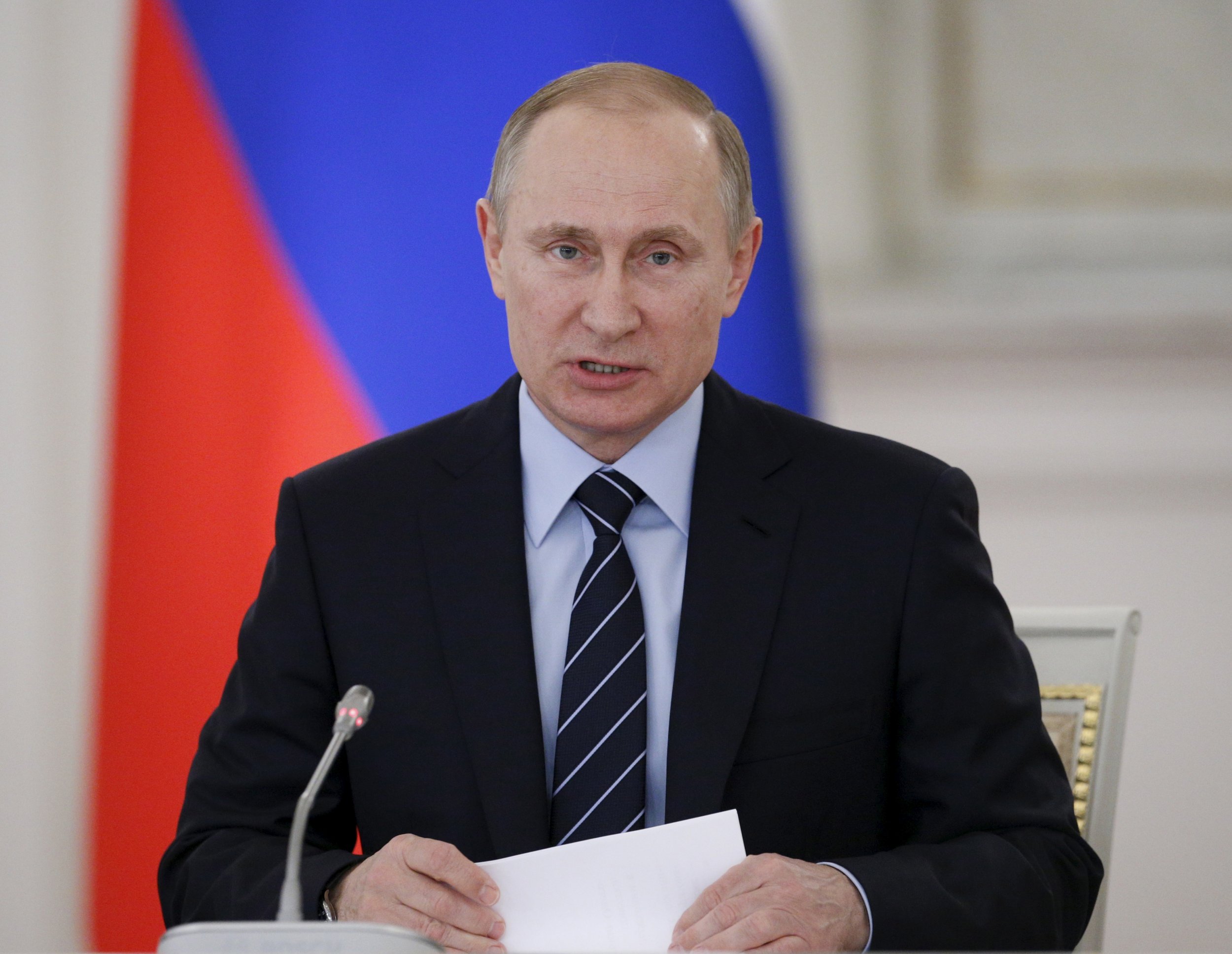 Russian President Vladimir Putin has denied any allegation he is involved in corruption and praised his childhood friend implicated in the recent Panama Papers scandal.
The leak of over 11 million documents from Panama-based firm Mossack Fonseca implicated Russian cellist Sergei Roldugin in acquiring enormous wealth through offshore holdings. The companies supposedly earned around $2 billion from apparently fake share transactions, consulting deals and non-commercial loans from Russian state banks.
Independent news outlets alleged Roldugin was merely operating as a cover for his friend Putin, whose daughter he is also a godfather of. The Kremlin quickly dismissed allegations of foul play at the time and state media did not dwell on the story.
Putin addressed the rumours himself on Thursday, defiantly accusing the West of manufacturing the scandal. Speaking at a media forum in Saint Petersburg Putin also said he is "proud of such people as Sergei Pavlovich (Roldugin)," state news agency RIA Novosti reports.
"He is not just some musician, he is a national artist," Putin said of his friend. "A brilliant musician. I think he's one of the best in the country."
Instead Putin explained that the mentions of Roldugin, Russian government ministers, Putin's spokesman Dmitry Peskov and Peskov's wife, who feature in reports about the Panama Papers, are falsely linked to corruption.
"It has been put forward that there there is someone who is friends with the president of Russia and he did something. It must be that this has some link to corruption," Putin said of the scandal. "What link? There is no such thing there," he continued.
"When it comes to Sergey Pavlovich Roldugin, he's a very artistic man. A lot of artistic types in Russia, I don't know maybe half of them, try their hand at business. As far as I know Sergey Pavlovich (Roldugin) did so too," Putin said. The Russian president played down reports of Roldugin's billions, made from suspicious dealings with state services and denied his friend was a billionaire.
"He was a minority shareholder in one of our companies and he made some money," Putin said. "However certainly it was not billions, not even close".
Instead, Putin said Roldugin spent his privately owned money on the common good. "Almost all of the money he made, he spent on purchasing musical instruments from abroad and bring them into Russia," Putin added.
According to Putin, the scandal is manufactured to "sow division from the inside" of Russia and "turn the authorities against the state".
The Kremlin previously issued a warning that an "information attack" was coming last week, when they were apparently asked to comment on reports.
Russian opposition figurehead Alexey Navalny, who frequently blogs about corruption in Russia called Putin's statement "a masterclass in lying."
"He's a monstrous liar," Navalny wrote, writing about one suspicious transaction when Roldugin's company made $750,000 after Russia's state oil form Rosneft scrapped a joint project. "He's a thief and a liar," Navalny added.