Woman Given World's First Pancreas Transplant Because of Needle Phobia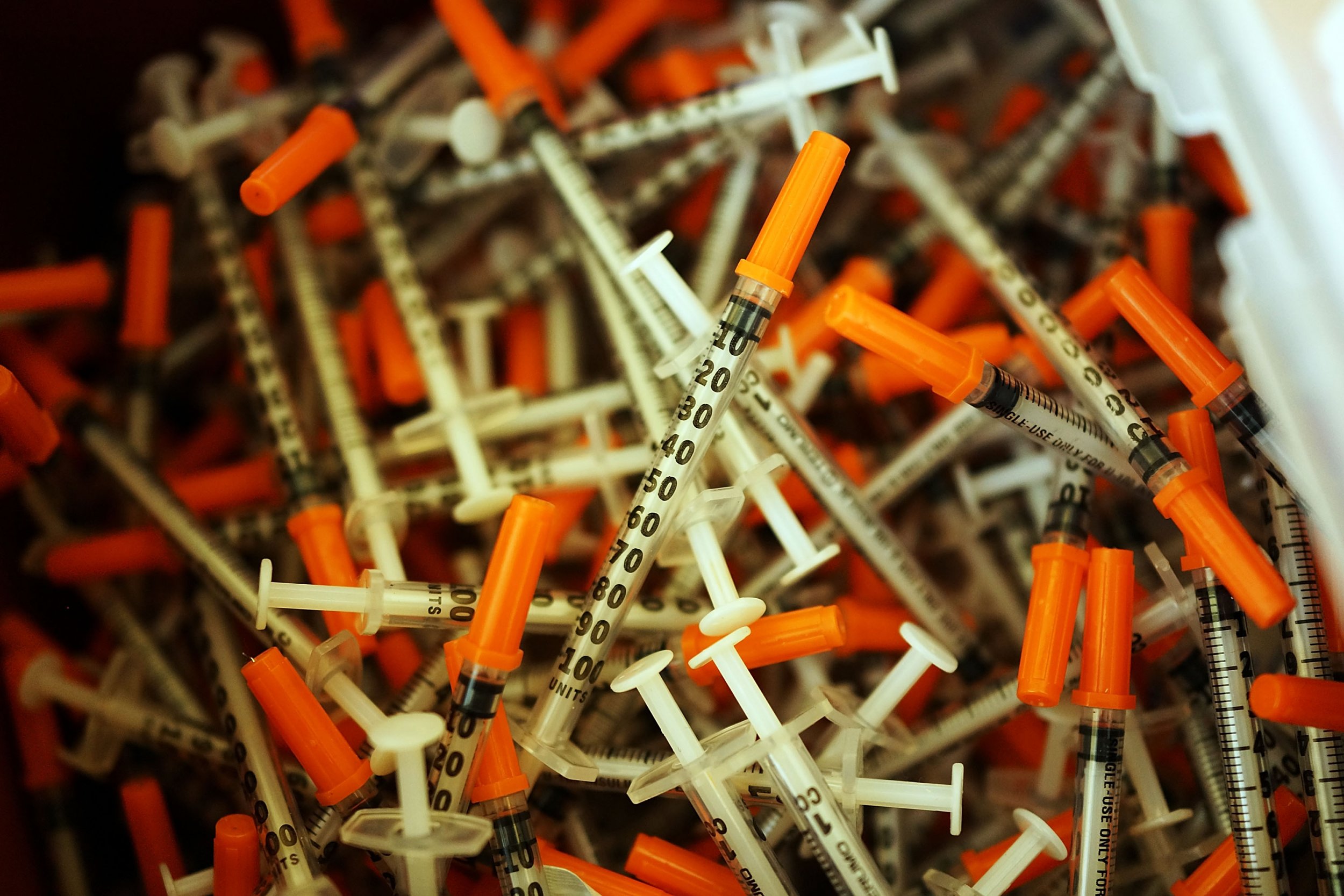 A U.K. woman has become the first person to undergo a pancreas transplant owing to a severe terror of needles. Sue York, 55, has suffered from type-1 diabetes since she was seven. During the regular self-administered insulin injections that the condition requires, she would shake and throw up out of fear. Her doctors have said that her life expectancy has doubled following the successful transplant.
Speaking to the BBC 's Victoria Derbyshire television program, York said that the operation had "completely altered [her] life" and that she now felt re-energized. "No longer am I struggling to walk up a flight of stairs, getting breathless walking into the wind," she added. "No longer is my skin yellow or grey. No longer do I look constantly exhausted."
York said that her phobia had peaked in 2012 when the U.K. driving authority, the DVLA, ordered that diabetic drivers check their blood sugar levels before driving and once every two hours while driving. For needle-phobic York, such a demand proved near impossible.
She gave up driving but found the diabetes had left her too weak to walk very far. York then tried hypnotherapy and cognitive behavioral therapy to manage her phobia but neither worked.
After more than two years, she made it onto an organ donation waiting list but had to meet with a panel on three occasions to discuss her eligibility. They eventually conceded that her phobia was strong enough that she required the operation, despite not suffering from kidney complications—the usual reason for a pancreas transplant.