Panda Pelted With Stones by Tourists Who Try to Wake It Up From a Nap at China Zoo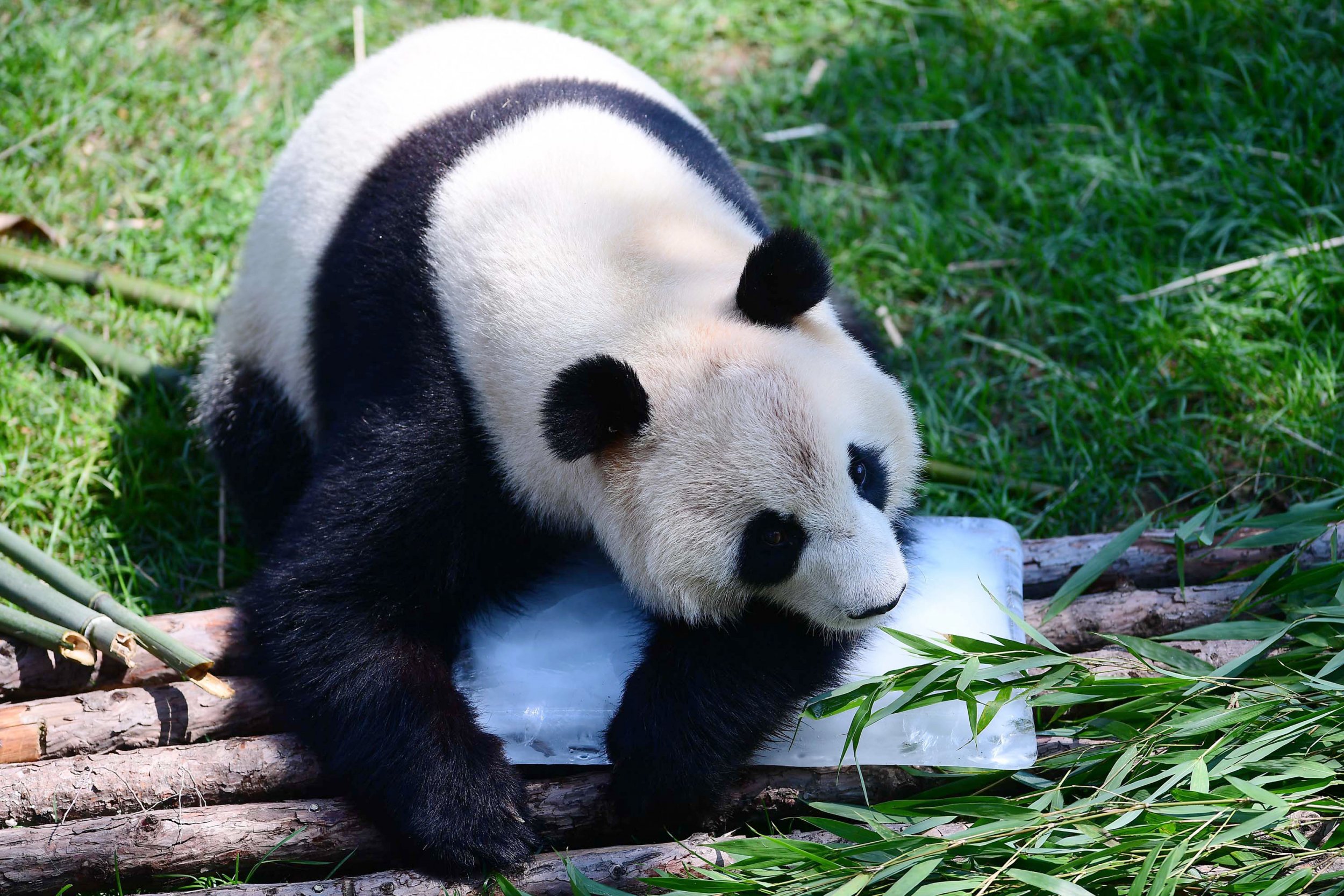 Four tourists have been blacklisted from a Chinese nature reserve after they threw stones at a panda to try to get it to move.
The panda had been motionless under a tree where it had been resting in its enclosure at the Foping National Nature Reserve in Hanzhong, Shaanxi province, in the north-east of the country.
A group of around 20 people gathered and started shouting at the animal and when it did not move, one man started throwing stones. Footage posted on social media shows a man throwing the objects, the South China Morning Post reported.
The reserve's marketing manager, Yan Xihai, said in fact there were several people throwing stones and reserve staff were forced to stop them from disturbing the seven-year-old male.
"This incident happened at a place where the pandas generally don't come or hang around, so we don't have any surveillance cameras installed in the area," Yan said, according to the Post.
One visitor recorded footage that showed the tourists shouting at the bear to get its attention and to make it move.
Park manager, Zhen Xihai, said: "We will improve our management of the panda park and also fine the tourists and tourism agency involved.
"Should the tourism agency be found guilty of similar uncivilized behavior again, it and all its guides will be blacklisted and banned from the park too," Unilad.co.uk reported.
The panda sanctuary is set over 22 acres and is home to nine-year-old Qizai, believed to be the only living panda in the world that has a rare coat of white and brown. He was discovered by researchers aged two months in a nature reserve in the Qinling Mountains after his mother had disappeared.
Pandas hold a special status in China. The country's government has made considerable efforts to conserve the species. They are no longer endangered and there are estimated to be around 2,000 giant pandas in the world.
On her final days in China, the media widely reported how first Lady melania Trump toured the Beijing Zoo and befriended a 240-pound panda named Gu Gu.