The Pandemic Is Changing How We Value Health Care | Opinion
The COVID-19 pandemic upended the U.S. health care system, putting enormous strain on providers and hospitals, and discouraged patients from in-person visits. By forcing us to find innovative ways to deliver quality care, it exposed the inefficiencies and unnecessarily high costs of some existing practices and showed that new methods like telehealth could provide equally good care for less money.
As bitter and tragic as the COVID-19 crisis has been, it pushed us to rethink how we measure value and effectiveness in health care and expand our view of what counts as quality care.
At the Stanford Byers Center for Biodesign, where we train and mentor health technology innovators, we have long emphasized the importance of value-conscious care. We hope the experiences of the past year will accelerate an approach to health care innovation and delivery that optimizes patient outcomes while also taking value and cost-effectiveness into consideration.
Telehealth is one of the clearest examples of this shift in thinking. In the past, both patients and providers tended to prefer in-person visits, even for relatively minor ailments. Insurers often refused to cover telehealth or offered lower reimbursement rates. This hesitancy was driven by an established belief that in-person care was always superior, despite research showing that in some cases telehealth could be equally effective at a lower cost.
The pandemic called into question these assumptions and forced government and private insurers to begin fully reimbursing a wider range of telehealth services. Patients and providers discovered that sometimes virtual consultations can be just as helpful as in-person visits—not to mention more convenient and less time-intensive. After peaking at 65 percent in April 2020, in recent months telehealth use has leveled out at 20 to 25 percent of all medical visits, an astonishing jump from less than 1 percent of visits prior to the pandemic. Policymakers are now considering whether to extend some emergency telehealth rules to allow for continued experimentation.
The sudden popularity of telehealth after so many years of resistance highlights how many opportunities we may have missed due to our health care system's narrow definition of value. Paradoxically, America's market-driven system tends to focus less on cost effectiveness than other developed countries with more centralized, integrated systems. For example, most private insurers in the U.S. primarily use a fee-for-service model that reimburses providers based on the volume of procedures completed rather than the outcomes achieved.
Because Americans typically switch insurers several times over their lives, insurance companies tend to focus on short-term costs rather than long-term value or what a treatment might save down the line due to improved health outcomes. Even the government-funded Medicare program, which typically retains patients for the rest of their lives, determines coverage based on whether a service or treatment is "reasonable and necessary." Value or cost-effectiveness are not explicit criteria for decision-making.
The rest of the system, meanwhile, is split between two definitions of value. Patients and doctors primarily focus on clinical value, prioritizing health outcomes above treatment costs (or comparisons of cost-effectiveness across treatment options). The health care industry, including hospitals, entrepreneurs, investors and pharmaceutical and biotech companies, emphasize commercial value, focusing on profits in a way that is not always aligned with value for patients.
The result is that some patients receive expensive treatments that do not produce meaningfully better outcomes than other, more affordable options. For example, robotic surgery is increasingly used for common procedures even though it can inflate costs by as much as 25 percent but doesn't always improve patient outcomes compared to traditional laparoscopic surgery. At the same time, other patients may be denied the most effective treatments or medications because they are deemed too expensive, even if they produce significantly better outcomes.
At Stanford Biodesign, we encourage the innovators we train to think more holistically by focusing on health economic value. This understanding of value focuses on how to provide the best patient care with limited resources. It looks at outcomes over the course of a patient's lifetime and asks whether the costs of a new technology or care model are offset by the savings it delivers compared to existing options, or at least justified by significant improvements in patient outcomes.
Health economic value is a critical but often overlooked complement to clinical and commercial value. In a health care system with finite resources, where millions of patients are priced out of access to basic care, we must consider questions of cost-effectiveness. By demanding that we optimize patient care in the face of limited resources, the pandemic led to experimentation with more cost-effective ways of helping patients that might have been undervalued or ignored in the past.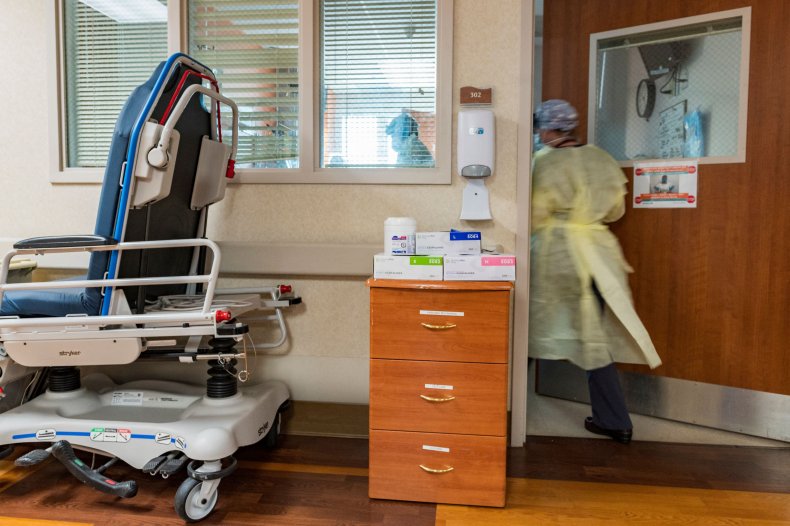 In addition to telehealth, the pandemic fueled a rise in wearable health devices and at-home monitoring, both of which saw usage climb by at least 10 percentage points last year. Patients explored the growing number of apps that connect them with care outside of formal visits, a model insurers have also tested to reduce costs. Pocket RN, a startup launched by an interdisciplinary team that came together in a Biodesign course, is one of many new tools that let patients and caregivers consult with health care providers at the swipe of a button.
Along with new technologies, over the past year we saw a new openness to reimagining who provides care and where it happens. As hospitals struggled, patients flocked to lower-risk, lower-cost environments like ambulatory surgical centers that specialize in same-day outpatient surgeries. Regulators expanded scope-of-practice rules to broaden the kinds of care pharmacists and nurses can provide.
There's also a growing interest in the role of allied health professionals, technicians, therapists and other providers who support the work of clinicians and are typically more available and less expensive. Another startup with Biodesign roots, Prairie Health, offers virtual mental health services from a psychiatrist working in tandem with a trained "care partner" who provides basic counseling and helps patients manage their care.
These innovations reflect a more expansive view of how to provide quality care beyond the traditional doctor-patient interaction in a clinic or hospital, while at the same time reducing costs for patients, providers and insurers. Some solutions weren't technologically possible until recently, while others were overlooked simply because they went against traditional ways of doing business.
The pandemic forced our health care system to explore ways to provide care more efficiently and cost-effectively. The changes that will stick are those that can sustainably deliver long-term value for patients and the system as a whole. We hope the disruptions of the past year can spark a renewed focus among all health care stakeholders to jointly develop care solutions that serve the needs of patients while being good stewards of available resources.
Stanford University's Byers Center for Biodesign is a pioneering partnership between academia and industry that offers training and support for future innovators in health technology.
Jan B. Pietzsch, Ph.D., is Biodesign's director of health economics and value. He is the president of Wing Tech Inc. and serves as an adjunct professor of management science and engineering at Stanford University.
Uday Kumar, M.D., is an adjunct professor of bioengineering at Stanford University, Biodesign's director of strategy and a former Biodesign fellow. He has founded several digital health care companies including iRhythm Technologies and Element Science.
The views expressed in this article are the writers' own.