How Is a Pandemic Different From an Epidemic? American Health Officials Warn of Coronavirus Spread
As cases of COVID-19 continue to climb, health officials urged Americans to prepare in the event the outbreak becomes a pandemic.
In about two months, there have been 82,000 verified cases worldwide of the people having the virus, and cases have been confirmed on every inhabitable continent. World Health Organization (WHO) officials have been leery of using the word pandemic because it could amplify "unnecessary and unjustified fear" but American health officials claim that's the direction the outbreak is headed.
An epidemic refers to an often sudden increase in the number of cases of a disease above what is expected in a population, according to the Centers for Disease Control and Prevention (CDC). Epidemics grow into pandemics when they've spread over several countries or continents and affect a large number of people.
Dr. Nancy Messonier, CDC's director of the Center for the National Center for Immunization and Respiratory Diseases, told reporters on Wednesday that this is exhibiting two factors of a pandemic: that it's caused illness, including deaths, and has sustained person-to-person spread.
"The world moves closer towards meeting the third criteria," Messonnier said. "Worldwide spread of the new virus."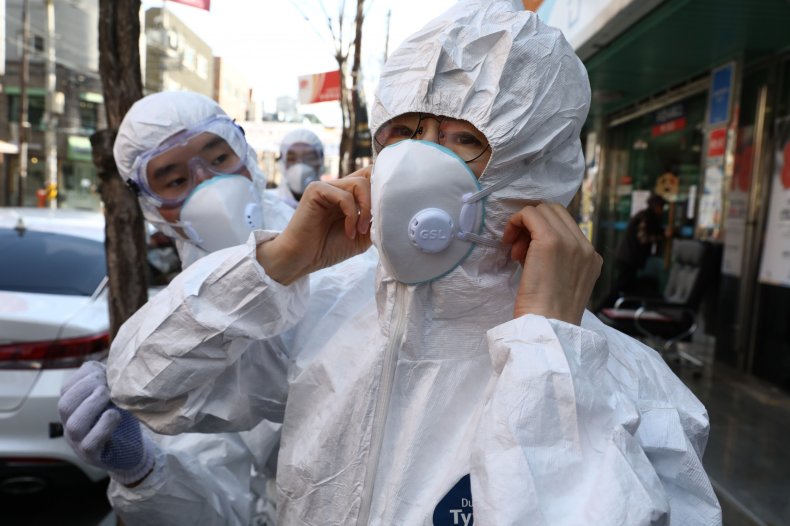 Pandemics, according to the CDC, occur when a new virus emerges that is able to infect people easily and spread from "person to person in an efficient and sustained way." A pandemic virus is able to spread easily because of its novel characteristics, i.e., most people have never been exposed—meaning they likely won't be immune, and a vaccine isn't readily available to help ward it off.
WHO Director-General Dr. Tedros Adhanom Ghebreyesus acknowledged during a press briefing on Wednesday that increased cases outside of China, the virus' origin country, have prompted calls for a pandemic declaration. "Carelessly" applying the term has no "tangible benefit," according to Ghebreyesus, who said it could convey to the public the falsehood that officials can no longer contain the virus.
When comparing fewer than 80,000 cases in China that has a population of 1.4 billion people and less than 3,000 cases in a global population of 6.3 billion, Ghebreyesus said that there wasn't "large-scale severe disease."
China, Italy, Iran, Singapore, South Korea and Thailand have seen cases without a known source of exposure, according to the CDC, but Ghebreyesus claimed that didn't signify "sustained and intensive community transmission." That being said, he added that the COVID-19 outbreak remains a serious global concern.
"Do not mistake me: I am not downplaying the seriousness of the situation, or the potential for this to become a pandemic, because it has that potential," Ghebreyesus said. "We are not just fighting to contain a virus and save lives. We are also in a fight to contain the social and economic damage a global pandemic could do."
Instead of classifying the outbreak as a pandemic, WHO officials have opted to describe the coronavirus situation as outbreaks in multiple countries. They added that using the word pandemic won't change the response measures they're taking.