Pandemic Era Car Buying Habits Push Luxury Dealers To Evolve Faster, Be More Client Focused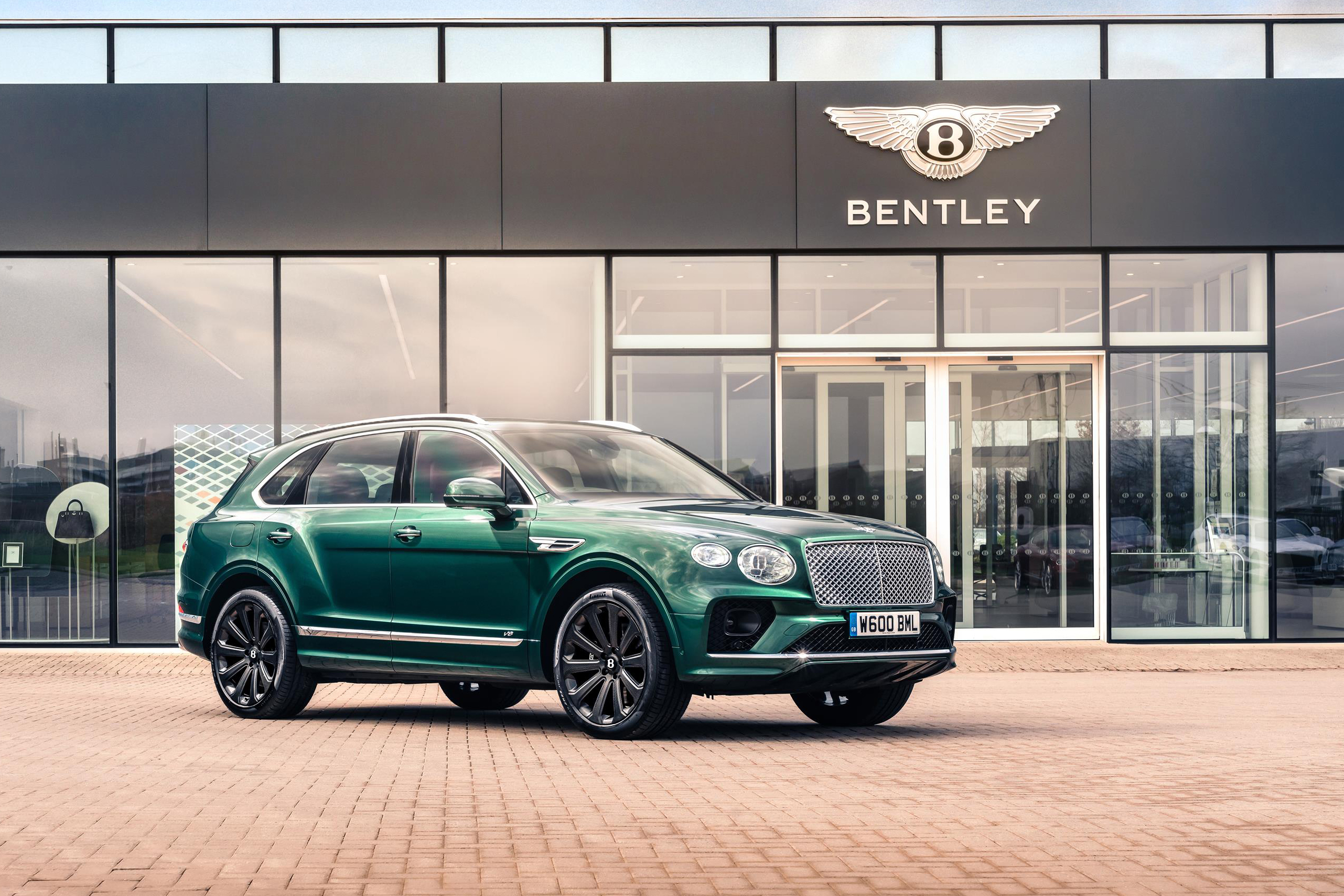 Buying a luxury vehicle and having it tailored to the needs of the buyer is nothing new. The craft of coachbuilding transitioned from wagons to automobiles in the early part of the 20th Century and never looked back.
In the last few years, super luxury vehicles have been more in demand than at any other time in recent history. The COVID-19 pandemic derailed the typical concierge level purchasing process that high-end vehicle customers receive as many were no longer willing nor able to visit a dealership to consult one-on-one with design teams.
Dealers are having to adjust their purchasing models in different ways to meet the needs of these customers. Rather than just a typical search-click-buy method that a traditional car buyer goes through, the layers of consultation for a customized vehicle are part of an evolving design process. That would need to be translated to a digital space both befitting the circumstance, clientele and vehicles.
From a historical perspective, Joe Lawrence, Porsche North America executive vice president and chief operating officer at Porsche, has never seen a better time to improve the individual dealership experience. In the past, customers would shuffle between four to five dealerships before deciding what car to buy.
"What we've seen with industry research is that now shoppers are visiting fewer than two dealerships (on average) before driving away in their new vehicle," Lawrence said in a recent interview with Newsweek.
He says that Porsche, like the rest of the industry, saw an acceleration of interest in online sales platforms during the COVID-19 pandemic. The company evolved the buying process to ensure that a buyer can take full advantage of the company's end-to-end digital sales platform, which allows them the choice of not setting foot in a dealership during their entire path to purchase.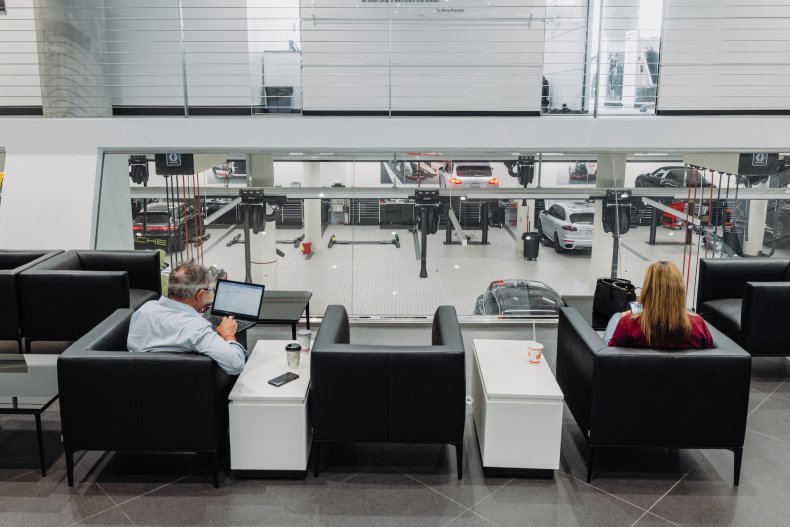 "That's not the majority case, but that option became increasingly available for those who wanted to purchase that way," he said. "Of course it was probably more popular than ever in the first months of the pandemic."
The luxury car segment has always taken a client-focused approach to their sales. But as the pandemic began, dealers across the country were looking for ways to maintain their relationships with potential and existing clients.
According to Michael Rocco, vice president of sales operations at Bentley Motors, what may have been considered long-term goals in the retooling of customer service were pushed to the forefront out of necessity in a time of contactless interactions.
"Within luxury in general, a lot of that was taking place pre-pandemic," Rocco said in a recent interview with Newsweek. "It only became a little bit more prominent as people were obviously concerned about safety. We have a number of dealers that wanted to make sure they were earning the trust and being credible with the customer."
He explained that as dealers sought to develop that trust with clients during the height of the pandemic, they would emphasize safety and sanitation protocols. Some dealers began to use adhesive sealant tape to signify that a car was sanitized before being delivered or after bringing the car in for service.
In his role as general manager of Post Oak Motor Cars in Houston, Lonny Soza told Newsweek that his employees are well-equipped to provide a next-level experience to any prospective buyer. That extends from the location of Rolls-Royce Houston inside the Forbes Five-Star and AAA Five-Diamond Post Oak Hotel to the customer service experience that guides clients through the bespoke vehicle ordering process and throughout the life of the car. The company's Rolls-Royce dealer arm was named the automaker's Dealer of the Year in 2020.
"It's a five-star environment," Soza said. "So when we greet (customers), we try to have that caliber of presence and try to maintain that experience throughout the entire process."
Accommodating customers outside of that environment has quickly become a key factor of doing business, he says. Configuration sessions and test drives can be arranged where the customers are, at their home or their business. Other requests are obliged as well, such as clearing out the showroom for a private tour.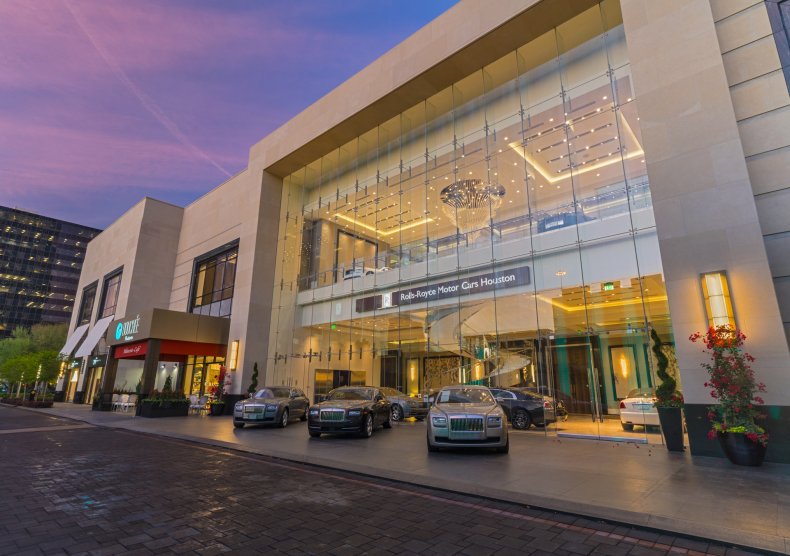 The emphasis is now on where the customer is rather than where the dealer is, Soza explained. His employees can travel to where a client is to configure their orders, make repairs or transport cars to wherever they need to be.
"With this level of clientele and this level of vehicle, we try not to say no," Soza explained. "If it makes sense, we're doing business however and wherever the customer would like to do it."
Despite the focus on in-person interaction, luxury car dealerships are also utilizing digital components to round out their business. Porsche dealers are focusing on how to digitally connect with a prospective buyer as they wade through their options online and spend less time physically shopping. They're using online channels to walk clients through the configurator or sending them videos of cars in stock.
"Porsche needs to offer a best-in-class online experience but we also strongly believe that the physical experience at a Porsche dealership will remain absolutely essential moving forward," Lawrence said.
To that end, Porsche dealers have invested $1 billion over the last 10 years to upgrade physical dealerships. Another $900 million will be invested over the next three years.
The refining of the experience, says Lawrence, goes all the way down to dealership personnel.
Every dealership is outfitted with staff members that are customer-focused, like the Porsche Pro, who can help drivers pair their phones to the car, or customer experience managers. Behavioral training takes place to remain relevant to new target groups, like what the company refers to as "Driven Youth" and "Driven Female."
Looking to refine the customer experience to the most granular of levels, Syp Coffee is part of a pilot program at the Rolls-Royce dealership in Nashville that seeks to mirror the bespoke luxury car buying experience with the coffee roasting experience.
Craig Margolius, the founder of Syp, said in a recent interview with Newsweek that his company focuses on fresh roasted coffee as a gifting experience, either for the person who orders or for a client to gift to a friend, family member or business associate.
Coffee can be roasted on-demand within the dealership to a client's exact specifications according to their favorite tasting notes via infrared roasters.
Syp also offers espresso-based drinks for consumption while clients browse the Carlock Motorcars showroom or meet with their sale representative to configure their next super luxury car.
As customer trends shift to wanting to spend less time in a dealership, Margolius sees Syp as a respite for clients.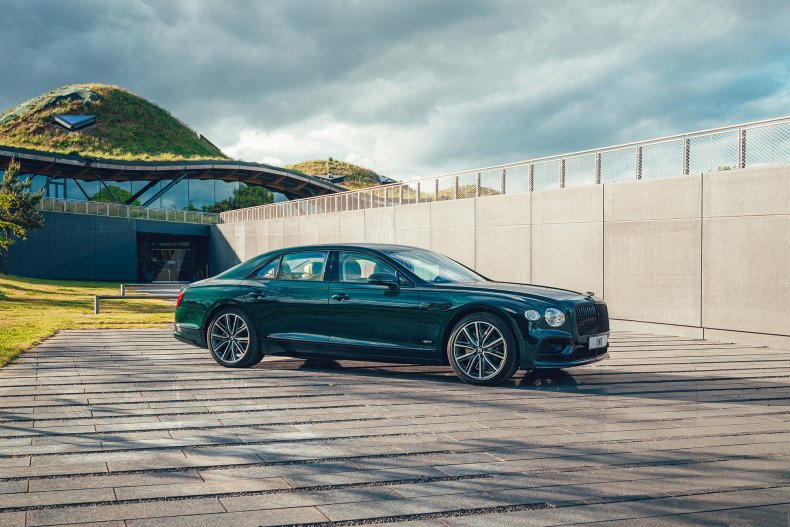 "People who come into this dealership don't necessarily want to spend a lot of time here," he said. "But they sometimes have to. I think that's why it works, so far, really well. It is truly a partnership. If we're able to occupy their client's time where they normally would be becoming impatient or counting the minutes to when their car's ready, that's very fulfilling for me."
Bentley says that over the last year, the purchasing trigger pull has shortened as customers are more sure about what they want. In response, the company has increased the available options on cars to emphasize how bespoke the transaction still is.
Expect a six to eight month wait for delivery of your new Bentley if you want that bespoke configuration.
Anticipation for the new models Bentley debuted in 2019 and 2020 led to a jump in demand when they were released. The result of which is a filled-to-the-brim order bank and less stock units collecting dust on dealership lots.
"All in all, what's happened through the pandemic has allowed the luxury market to really realign itself and become a lot more healthy and sustainable due to the inventory levels," Rocco said.
Now that the luxury car market is well-situated to meet demand and with these customer-facing processes firmly in place, Soza says that there's no going back.
"We had a desire to get there pre-COVID and COVID fast-forwarded us to where we're at right now," Soza explained. "When we get past all of this, there is no reason for us to retract or change that approach."