COVID Unemployment Sees 4,800% Spike in Fraud, Identity Theft, CEO Says
The expansion of eligibility for jobless benefits to self-employed individuals during the coronavirus pandemic has caused a 4,800 percent increase in unemployment fraud cases, according to an identity theft expert speaking Monday at a House Ways and Means Committee roundtable.
Eva Velasquez, CEO of the Identity Theft Resource Center, recited that figure during a presentation titled "$60 Billion and Counting: The Consequences of Unchecked Pandemic Unemployment Fraud." She said that identify theft increased during the pandemic and, rather than slowing down, "if anything, we're seeing it increase."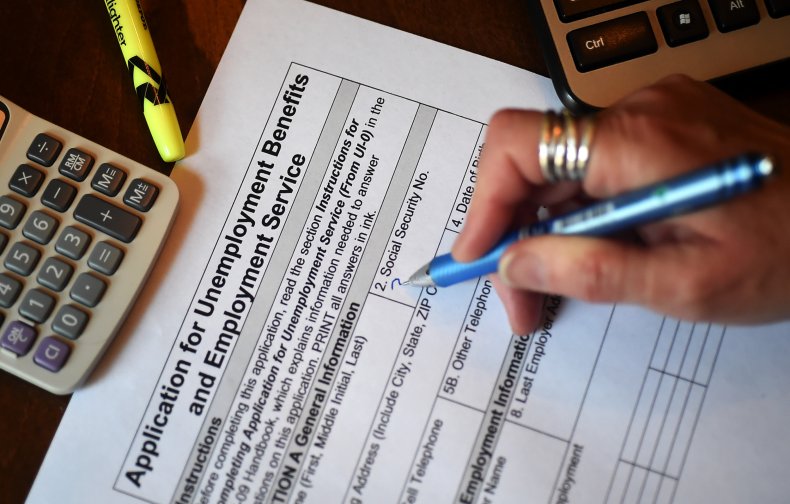 The Identity Theft Resource Center describes itself as a "nonprofit organization established to empower and guide consumers, victims, business and government to minimize risk and mitigate the impact of identity compromise and crime." For this goal, the agency conducts training and presentations on best practices and risk reduction for businesses and consumers.
Velazquez said that in the past year her company experienced a shift in the types of cases it normally processes. "Government identity theft was the most prevalent last year, and that trend is continuing into this year. The most notable increase was in fact in unemployment identity theft."
She continued, "We saw a 4,800 percent increase. I'm not misspeaking, that's a 4,800 percent increase in just that case type. We're on pace to pass our 2020 numbers before the end of the second quarter this year."
Velazquez said that "victims of unemployment and stimulus-related fraud—the people most in need of those relief dollars—are suffering a cascading effect due to their victimization."
Thirty-three percent of the victims surveyed said they did not have enough money to buy groceries or pay for utilities, she added. Thirteen percent said they've been unable to get temporary or permanent jobs "as a result of the misuse of their identity."
Video of the roundtable was posted on the official YouTube channel of the Ways and Means Committee Republicans.
By permitting independent contractors to collect jobless benefits for the first time, Congress "created a once in a lifetime opportunity for every scammer, fraudster and thief in the world, and they've jumped at the chance to take advantage of that opportunity," Douglas Swetnam said during the roundtable.
"In Indiana, my section experienced a 1,500 percent increase in identify theft fraud reports in 2020," said Swetnam, the section chief of the data privacy and identity theft unit in the Indiana attorney general's office. "We are on track to set a new record for 2021."
"The states really aren't equipped to deal with fraud on an international basis and dealing with criminal elements, so we're really looking to the Department of Justice on those issues," Michael Rodgers, director of policy and public affairs in the Ohio attorney general's office, said. "The scope of the fraud is so overwhelming, it's really hard, it's been difficult for law enforcement to get their hands on it at this point."
Swetnam also said the FBI's identify fraud task force and the Department of Labor are already too overwhelmed to handle the huge increase of fraud cases.
Pete Eskew, senior vice president at ID.me, suggested that states take measures like requiring unemployment applicants to provide photo identification, which could then be tested to make sure they weren't altered IDs.