Pandemic Making Millennials Even Less Interested in Having Children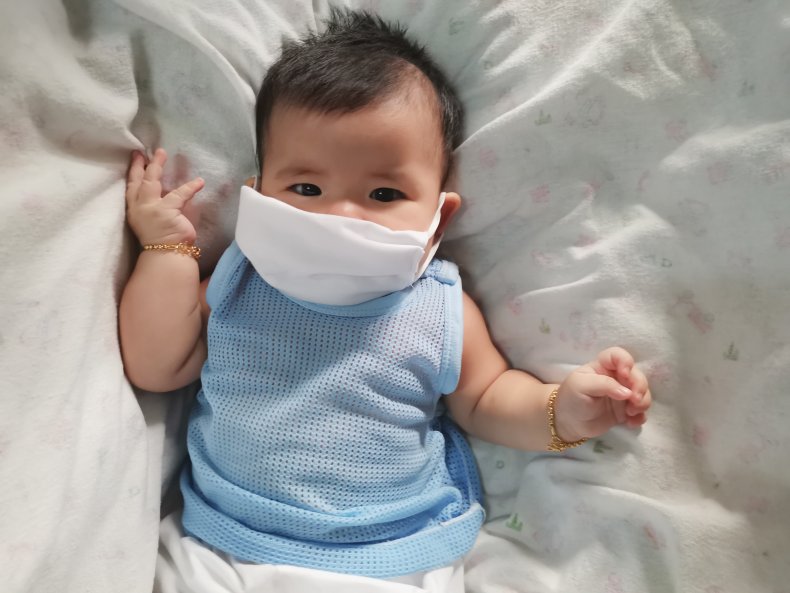 The COVID-19 pandemic has made millennials without children even less inclined to start families, according to a new poll.
A poll released Monday from Morning Consult found that 15 percent of millennials, defined as those born between 1981 and 1996, are "less interested" in having children for the first time due to the pandemic. Most, 69 percent, said the virus had "no impact" on their plans, while 7 percent they were "more interested."
A similar number of millennials, 17 percent, said that the pandemic was causing them to delay plans to have children. Only 4 percent said the pandemic had accelerated their plans to start families, while 67 percent said it had no effect and 12 percent were unsure.
Millennials who are people of color were slightly more likely to say that the pandemic decreased their desire for children when compared to their white counterparts, 17 percent to 13 percent. Millennials of color were twice as likely more than white millennials to say that the pandemic is causing them to delay having children, 22 percent compared to 11 percent.
Of those who said they were delaying plans to have children, 47 percent said that "making less money since the pandemic spread to the U.S." was a "major reason" for their decision, while another 21 percent said it was a "minor reason." The pandemic directly making it "too hard to care for a child" was cited as a major reason by 46 percent and a minor reason by 34 percent.
The high cost of childcare was seen as a major reason for the delay by more than half of millennials, 52 percent, with 31 percent saying it is a minor reason. Concerns about "the political and economic climate" were cited as a major reason by 31 percent and a minor reason by 39 percent.
Nearly half of all childless millennials polled, 48 percent, said they have no plans to have children, while 12 percent said they were unsure. Another 33 percent said they wanted children but were not currently trying to have a child, with 7 percent responding that they were trying.
"The very unromantic part of fertility is that it's really largely driven by economics," said Dr. Hannes Schwandt, a Northwestern University economics professor who researches the relationship between economics and fertility. "For women who face recessions in their early 20s, we see persistent effects that mostly grow over time. With millennials, this pandemic is definitely not good news."
The poll surveyed 4,400 adults online between September 8 to September 10, with data on millennials coming from 1,287 participants of that age group. Most millennials surveyed, 56 percent, said they already had children. Survey results from the childless millennials, a group of 572 respondents, had a margin of error of 4 percent.