GOP Congressman Plans Bill to Speed Up Pandemic Responses, Says Health System 'Caught Flat-footed'
Measures to quicken the response to viruses and pathogens with pandemic potential will be laid out to Congress in an act to be introduced by Rep. Paul Gosar (R-AZ).
Gosar, speaking exclusively with Newsweek, said he plans to put forward the bill following the August recess.
The proposed legislation would direct the secretary of defense to "carry out a program for the development of rapid and cost-effective medical countermeasures to pandemics."
They would be directed to designate a lead within the Department of Defense to implement such a program.
The act lays out objectives for actions to be taken upon the discovery of a "virus or other pathogen that may cause pandemic" within 60 days but with a goal to reduce this to 28.
These targets would include growing the virus or pathogen in order to identify an antibody or other biological product to target it as part of a "medical counter measure."
The aim would then be to develop this to then deliver it to patients within days.
Gosar described this measure as working somewhat like a firebreak, in order to block the spread somewhat early on.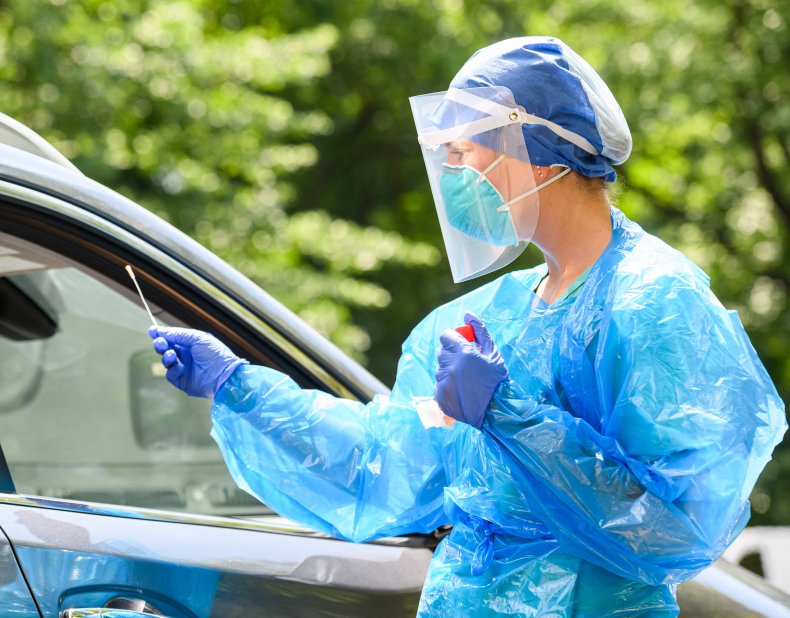 "We can't be caught like we are now," Gosar said, referring to the prospect of future such pandemics.
"We have to have better tactics and responses," he added, suggesting the public health care system was "caught flat-footed" by the novel coronavirus.
One potential intervention could focus on the concept of passive immunity, in which antibodies from another person are transferred in order to give someone protection.
This could work as a way to tide over the interim period between an outbreak and a vaccine being sourced, potentially averting the sort of worldwide lockdowns seen amid the COVID-19 crisis.
"We need this as a stopgap so we don't have this colossal shutdown," Gosar said.
Gosar has discussed the potential plans with the American BioDefense Institute.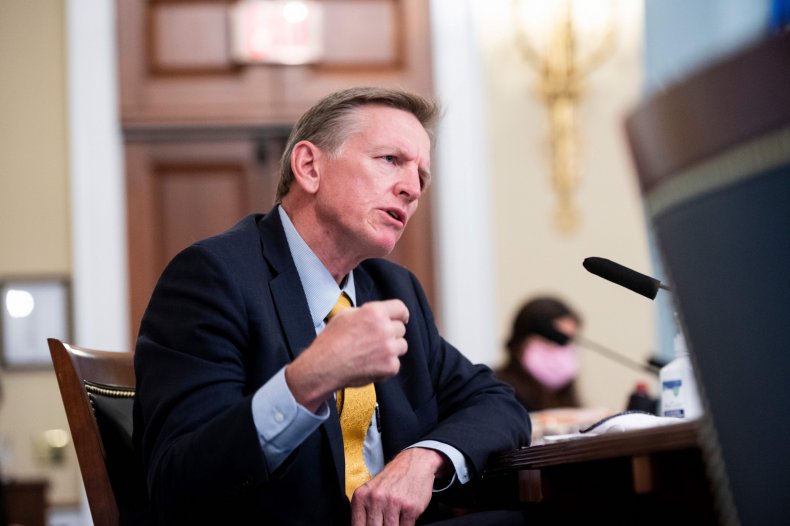 Ravi Starzl, the institute's executive director, told Newsweek expanded on the way that in future outbreaks a firebreak tactic could be used, as part of plans to contend with a potential pandemic.
"We need some sort of rapid response," he said, describing plans to formulate something as an intervention to interrupt the spread.
Describing the concept of passive immunity, he said this would be essentially having people "borrow antibodies" from someone who had already developed these due to exposure.
Whereas a vaccine works by making the body create its own antibodies, this could potentially work as a stop gap by giving people them in a means to fight off the virus short term.
"The problem we're facing with COVID-19 is the first of the kind of pandemic we can expect to see in the future," Starzl said. "If we're putting all our bets on a vaccine and we're already saying it's not fast enough, other options need to be brought to the table."
Starzl said the aim in a response would still need to look towards a vaccine, but that other measures along the way needed to be considered in more depth.
Vaccines are being worked on worldwide, with the U.S. government launching 'Operation Warpspeed' in a bid to find one.
However, some have suggested it could take years to create a vaccine, while Dr. Anthony Fauci, director of the National Institute of Allergy and Infectious Diseases, said optimistically he thinks it could be by the end of this year or early 2021.
Confirmed COVID-19 cases worldwide have surpassed 17 million, with more than 4.4 million in the United States, according to Johns Hokpins University figures.
The below graphic from Statista looks at the stages in which potential vaccines are at worldwide.