Pandemic School Closures Leading To Unreported Child Abuse
With school buildings closed for extended periods of time nationwide as a result of the coronavirus pandemic, new analysis indicates that administrative personnel usually responsible for reporting child abuse cases to proper authorities are flagging fewer cases than they were previously.
The incidence of education personnel reporting child abuse and neglect cases fell 59 percent when schools transitioned to remote learning at the pandemic's onset, according to the Associated Press. The analysis additionally identified a 4 percent decline in cases reported by sources outside of the education system.
"The pandemic and resulting isolation reminds us that we cannot rely solely on a system that only responds after a child is hurt," Kurt Heisler, who headed the National Child Abuse and Neglect Data System during former President Barack Obama's administration, told AP. "What happens when we don't have mandated reporters in front of children? It reminds us that we need another way to support and reach these families."
AP's inquiry into national management of child abuse and neglect in the wake of COVID-19 also indicated that roughly 400,000 fewer child welfare reports, and 200,000 fewer child abuse and neglect evaluations, came to fruition during 2020 compared with 2019. The data pointed to an overall 18 percent decline in case reporting and subsequent investigations.
Fewer reports does not suggest a decreased incidence of child abuse or neglect, but rather a potentially increased incidence of unidentified and unmanageable cases. School closures potentially contributed to last year's child abuse reporting gap in a significant way.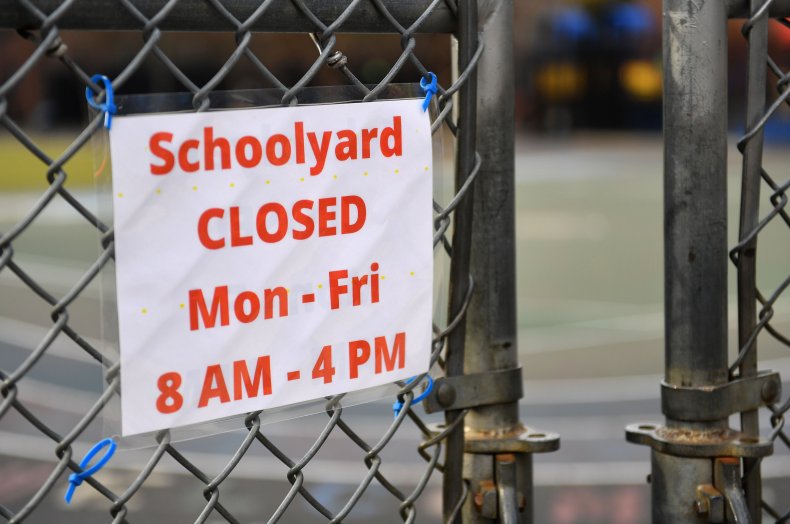 For more reporting from the Associated Press, see below:
The AP requested public records from all 50 state child welfare agencies and analyzed more than a dozen indicators in 36 states, though not every state supplied data for total reports or investigations. The analysis compared the early part of the pandemic—March to November 2020—with the same period from the two previous years.
And there are signs in a number of states that suggest officials are dealing with more urgent and complex cases during the pandemic, according to the analysis, though most child welfare agencies didn't provide AP thorough data on severity.
A loss in reports means greater potential for harm because "there has not all of the sudden been a cure for child abuse and neglect," said Amy Harfeld, an expert in child abuse deaths with the Children's Advocacy Institute.
With many children out of the public eye, the U.S. system of relying on teachers, police and doctors to report potential abuse and neglect to Child Protective Services (CPS)—known by various names across states—has been failing, then report said.
During the pandemic, it became too late for many: the diabetic 15-year-old Wisconsin girl who died of medical complications despite 16 CPS reports in her lifetime; the 8-year-old Nevada boy who mistakenly drank a chemical substance stored in a soda bottle; the Phoenix teen beaten by his father with a bat.
School personnel are the top reporters of child abuse, AP wrote. They're the most important eyes and ears for child welfare agencies. Teachers, administrators, counselors, coaches, nurses and other adults working in school settings are trained to identify warning signs and mandated by law to report any potential issues of child abuse or neglect.