Why and how we buy what we buy is always a complicated subject to parse. It is a constantly changing blend of economics, demographics, taste and psychology. Two years plus of disruption by COVID-19 have dramatically stirred up what was already a murky brew to start with.
Two lasting changes, however, seem clear. The pandemic has reinforced the fact that consumers have more choice than ever before, and accelerated a revolution in what buyers think is important. All this confronts brands with a challenge and an opportunity: how to attract and keep customers loyal at a time when they are not only rethinking what they want but also have money to spend and almost unlimited options about where to spend it.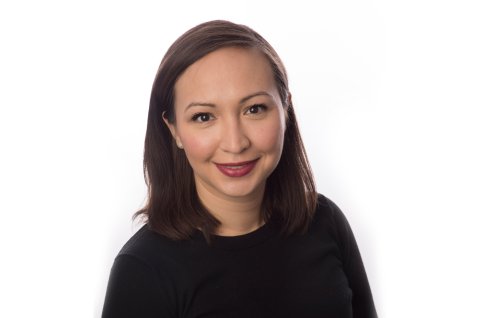 Katherine Cullen
Ian Wagreich
"During the pandemic, consumers became much more aware of their choices," says Katherine Cullen, senior director of industry and consumer insights at the National Retail Federation. She points out that while learning to navigate lockdowns, changing safety measures and store closures, consumers discovered not only new retailers and brands but also new ways of shopping, like curbside pickup and contactless delivery.
Online hasn't erased brick-and-mortar by any means, Cullen says, but it has forced stores to step up their game. "[The] bar is higher in terms of what people expect from stores," she says, "because they know that they have a lot of choice."
Looking Past the Product
Across platforms, customers have not been afraid to exercise their ability to choose. According to an Oracle study of more than 75 million American households, 43 percent tried a new brand in 2020, compared to 32 percent in 2019. Availability, convenience and perceptions about value were the main motivations driving shoppers to give a new brand a go, a McKinsey study found, with nearly half trying a different product simply because the item was in stock, the top response. Better prices, promotions, higher quality and the desire to buy organic or support local businesses were among the other reasons cited.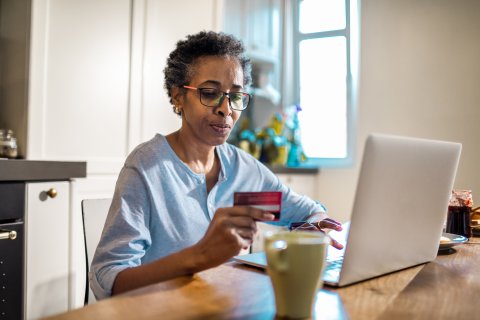 Close up of a senior woman online shopping on her laptop
Marko Geber/Getty
During the pandemic, consumers have been reevaluating not only how and what they buy but also why they buy. Experts on consumer behavior say an emotional connection to a brand, a sense of shared personal or social purpose, is increasingly important to shoppers.
"It used to be, 'I had a transaction I paid for, and I got something in return, and it met my need.' Now I have some relationship that I'm building with a brand," says Tina Wilson, global head of product for research firm Nielsen's marketing outcomes business. Buyers, she adds, are looking past the product, to what a company stands for. "It can really drive a sense of satisfaction of being associated with that brand," Wilson says.
Promise Keepers
Brand loyalty ultimately comes from a company not just making but keeping its promises to customers, according to Christie Nordhielm, an associate professor of marketing at Georgetown University McDonough School of Business. The promise doesn't need to be extravagant, as long as it is kept. Hyundai, she says, is a good example. "It's not 'we're the best' but rather, 'we're reliable, we're consistent, we're convenient,'" she says. "When the pandemic hit, Hyundai had a very specific response that aligned with their reliability promise—they said if you lose your job, they will buy the car back."
That idea of the brand and the customer being aligned, being on the same side, comes up repeatedly in a range of recent studies of shifts in consumer behavior and brand loyalty. The top secret to brand loyalty? Nordhielm says, "There are three things: alignment, alignment and alignment."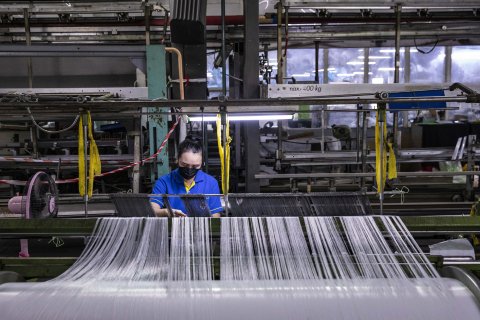 In fact, some 44 percent of consumers choose brands that align with their values, according to the National Retail Foundation. NRF research conducted in partnership with IBM found that since the pandemic began, 62 percent of consumers said they're willing to change their purchasing habits to reduce their environmental impact. One Mastercard survey showed that more than half of participants from across the world believe it's become more important to reduce their own carbon footprint while shopping.
Changing Values
More broadly, according to a recent survey of more than 25,000 consumers in 22 countries by the consulting firm Accenture, 50 percent of consumers said "the pandemic caused them to rethink their personal purpose and reevaluate what's important to them in life." Accenture found that more than four in 10 people surveyed said "the pandemic made them realize they need to focus on others more than themselves."
In that context, shopping is not just a matter of getting what you want; it involves a moral choice about trying to do what is right. The old drivers of brand loyalty, like price and quality, haven't disappeared, Accenture found. Instead they've been joined by other increasingly important drivers, among them health and safety, service and personal care, ease and convenience, product origin, trust and reputation.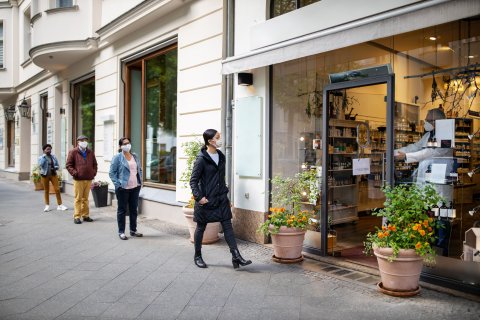 Many brands, in turn, are responding to those new drivers by introducing new features and services, the Accenture report found. In response to customer concerns about health and safety heightened by the pandemic, for instance, British supermarket chain Asda Stores introduced a cleaning machine that sprays its shopping carts with an electrostatically charged anti-microbial mist for 15 seconds. To increase shoppers' sense of getting highly personalized service and to cultivate long-term customer relationships, electronics chain Best Buy (also a favorite of Georgetown's Nordhielm) now offers free in-home consultations about which television, for example, is the right choice for a given space and budget. And to ease customers' concerns about contributing to the environmental damage caused around the world by textile manufacturers, Accenture said, fashion brand Ralph Lauren announced it was creating a "Color on Demand" dyeing system that will produce zero wastewater. The company plans to use it more than 80 percent of all of its solid dyed cotton products by 2025.
Younger buyers appear to be the most driven by social concerns in their shopping and that concern is growing. Surveys by social impact consultancy firm DoSomething Strategic (DSS) in 2019, showed that two-thirds of young people said a brand's social impact was important to them. By 2021, that number had jumped to 85 percent, with only 4 percent of GenZers saying that brands don't have social responsibility.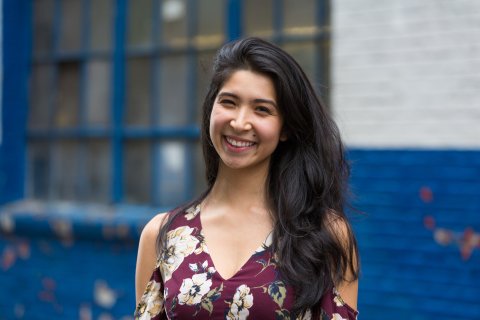 Marcy Huang
Chris Alfonso
"The pandemic has been horrible and has had so many long-lasting implications on how young people are viewing the world," Marcy Huang, a senior strategist at DSS, says.
Huang says that in addition to product sustainability, young buyers are making purchasing decisions based on a wide range of social issues, looking at things like companies' leadership diversity or labor policies. "Causes don't exist in a vacuum," she says. Huang adds that cultivating brand loyalty among socially conscious younger buyers requires constant long-term engagement and communications from brands. "It can take you months to build loyalty and a second to break it," she says.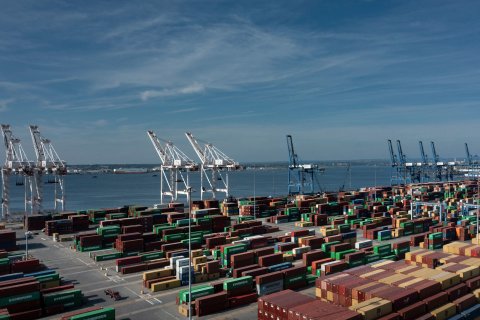 A further complication for brands trying to keep customers loyal has been the pandemic's disruption of supply chains around the world. Even the most loyal customers become poachable if they can't get their favorite brands. A study by McKinsey and Company of holiday shopping last year found that of the six in 10 shoppers who had recently been told something they wanted was out of stock, only 13 percent were willing to wait for it. About 70 percent of those disappointed shoppers said they switched brands or retailers instead. The McKinsey report noted that retail giant Costco had to respond to supply chain bottlenecks by chartering its own ships to move goods between Asia and North America.
According to Georgetown's Nordhielm, however, scarcity is not necessarily a bad thing for some brands. If you can't find your usual brand of toilet paper in the supermarket, you'll probably just buy whatever other brand is on the shelves. Fans of some bigger ticket items, though, are more deeply invested in their brands.
"Apple buyers, the preponderance of them, are heart loyal to a fault and forgiving to a fault," Nordhielm says. "They're going to be the most willing to wait, the most willing to adapt to supply chain deficiencies."
For other "heart loyal" brands, Nordhielm says, scarcity actually increases loyalty. Harley Davidson, for instance, limits the number of motorcycles it makes every year, because the scarcity of the product actually makes it more attractive to the brand's fans.
Across product categories, the pandemic is changing the drivers of brand loyalty in a variety of complex and shifting ways. The key factor in all of that is the ascendance of the consumer in the ongoing relationship between buyers and sellers. Brands that are willing to reliably communicate and keep their promises will flourish while those who simply talk the talk about sharing values with customers will not.
As Nielsen's Tina Wilson puts it, "There's a shift in power to the buyer and a buyer being a 360-degree person versus a static need that is met by a product or service."