The Pandemic Was Supposed to Kill Political Fundraising—But Trump and Democrats Broke Records Instead
The global health crisis was supposed to asphyxiate political campaigns up and down the ballot. But so far, the two candidates at the top of the ticket and their parties have been immune to the financial fallout from the coronavirus pandemic—and set fundraising milestones last month.
President Donald Trump and the Republican National Committee (RNC) raised nearly $62 million combined in April. Though it's down about $1.3 million from March and $24 million from February, the sum sets a record for the month of April. The president and his party have continued to further cement their fundraising lead over his Democratic opponent with a $187 million head-start.
Former Vice President Joe Biden and the Democratic National Committee (DNC) brought in $60.5 million together last month, nearly as much as the combined $62 million that former Democratic candidates Hillary Clinton and Senator Bernie Sanders (I-Vt.) raised in April 2016. It's a sign that in the first month with Biden as the lone candidate and Sanders out of the mix, the party is coalescing around the presumptive Democratic nominee.
On the congressional level, House Democrats' campaign arm—the Democratic National Congressional Committee (DCCC)—also saw a record April with $11.3 million, despite bringing in $3 million less than March totals. Even more, the DCCC has raised $179 million for the 2020 election cycle compared to just $151 million total at this point in 2018.
The Republican State Leadership Committee and the State Government Leadership Foundation, which handle state-level races, said they had their best fundraising month of the election cycle with a combined $5.5 million.
Whether it's a "pandemic or invasion from another planet," said John Brabender of the GOP consulting firm BrabenderCox, it's hard to stop cash from flowing into presidential campaigns and large political groups in an election year. "I'm always surprised when things are going well that people are as willing to give as they are."
The steady influx of cash can be contributed to several factors. Candidates and groups have established donor bases with repeat contributors, insulating them from the economic downturn; the pandemic is motivating voters on both sides of the aisle to donate; and, of course, it is a presidential election year.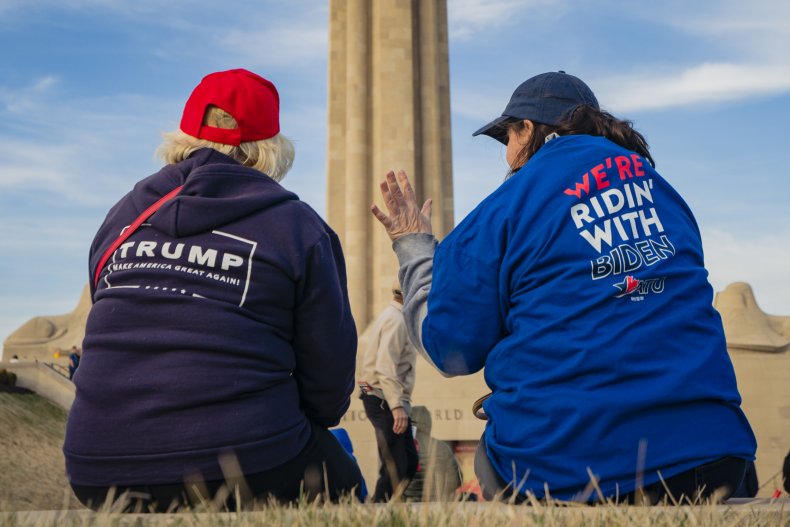 These are like "well-oiled" machines with the ability to "keep their fundraising jets on" and enjoy immunity from the larger fundraising decline that down-ballot races might be facing, said Sarah Elizabeth Pole. She is the director of marketing for progressive consulting firm Grassroots Analytics.
A hyper-partisan political climate is also a contributor, Brabender said. Praise and scorn has been cast against leaders of both parties, inspiring voters try to use their money to wield influence—however small it may be—during the crisis. Even before the pandemic, tensions were high with the president's impeachment acquittal in February.
"The divisiveness, in a paradoxical way, has been beneficial for people running for office because they have a bigger pool to draw from," Brabender said.
Fundraising figures for presidential candidates and entities like the RNC, DNC and DCCC file monthly. (The campaign arms for Senate Democrats and House and Senate Republicans have yet to release or file their numbers). For down-ballot races, such as in Congress, the only indicator as to how those candidates are performing money-wise is by anecdotal evidence until their second-quarter numbers are released in July.
But by some accounts, congressional candidates also seem to be weathering the storm better than expected.
Brabender and Elizabeth Pole said while it depends which regions candidates are in and how coronavirus has struck their communities, most are doing relatively fine, particularly incumbents. Brabender forecasted that by Labor Day, donations for all races will be in "full-throttle" for campaigns and back to their pre-pandemic levels while hesitation may linger among wealthier donors and with super PACs.
ActBlue, one of the largest online donation platforms used by Democrats and progressive causes, told Newsweek it is still on track to reach its end-of-year target to rake in $3 billion in donations.
"A lot of donors are looking for ways to engage and effect what's happening around them. One of those ways is by giving their money. That's always been true," an ActBlue spokesperson said. "Donors react to big moments. We're continuing to see small-dollar donors say, 'this is a way for me to make an impact.'"
Political operatives are also using their fundraising hauls to tout their public health messages.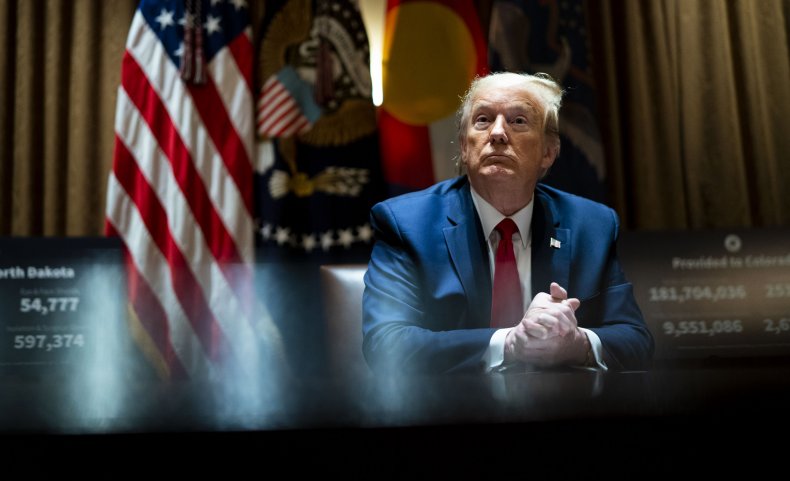 Democrats see Trump's pandemic handling as one that's been marred with delayed responses that have contributed to the death toll that has surpassed 84,000 people, in addition to the frequent false and dangerous remarks about the virus and potential treatment remedies from the president that often conflict with top health officials.
"[House Democrats have] really stepped on the gas as they've watched Washington Republicans' flat-footed response to this crisis," DCCC Chairwoman Cheri Bustos (D-Ill.) said in a statement.
Republicans view the public health crisis as a global event out of their control. It's been maneuvered well by the president, they say, who prior to coronavirus helped lead the country to one of the best economies in decades.
Trump 2020 Campaign Manager Brad Parscale said the president's "colossal fundraising haul" is "an unstoppable juggernaut" for November. He whacked "do-nothing Democrats" for playing "political games" while Trump has taken "unprecedented action."