Panel Will Decide Whether Accused Russian Figure Skater Can Compete
Russian figure skater Kamila Valieva's right to compete at the Beijing Olympics will be decided at an urgent hearing following the 15-year-old testing positive for a banned substance in December, according to the Associated Press.
The International Testing Agency (ITA) said it will lead an appeal on behalf of the International Olympic Committee, against the decision to lift a provisional ban on Valieva for failing a doping test.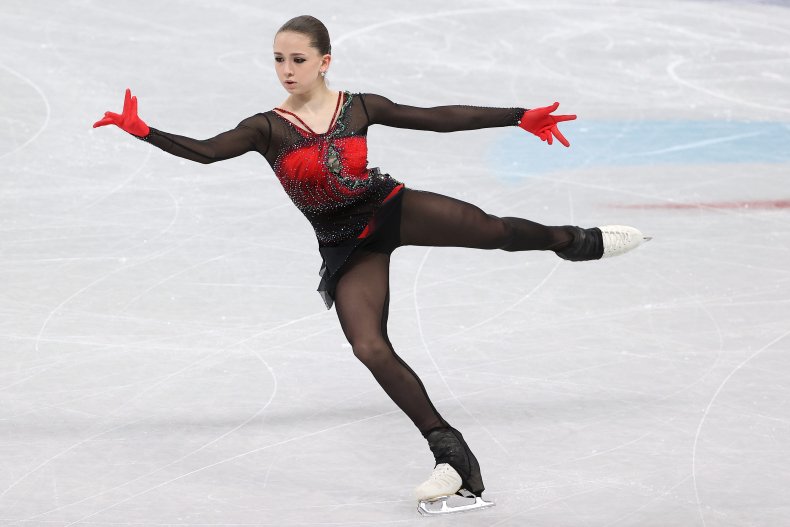 The skater tested positive for a heart medication, trimetazidine, reportedly used as a metabolic agent to treat chest pain and vertigo. The World Anti-Doping Agency added the drug to the list of banned substances in 2014 after a study showed it had the potential to enhance athleticism.
The ITA says it was notified of the positive test on Tuesday after Valieva helped Russia win its third consecutive Olympic gold medal in women's team figure skating. It is unclear if Russia will lose its gold medal following Valieva's test results.
"Everyone is doing absolutely everything that the situation can be resolved as soon as possible," IOC spokesperson Mark Adams said.