How to Get Unlimited Coffee for $8.99 as Panera Bread Introduces 'Netflix' Style Subscription
Never be without a cup of Joe again. Panera Bread has launched a way for its customers to have unlimited coffee all day, every day.
An industry first, the restaurant company has created a subscription service, following in the footsteps of companies such as Netflix and Spotify. From March 2, 2020, customers can get unlimited, hot drip coffee, iced coffee, and hot tea for $8.99 per month.
"Coffee is an important daily ritual for so many—it can give you a dose of optimism, it lifts you up. We kept asking ourselves, why can't it be more accessible, more affordable? Moreover, could unlimited coffee translate to unlimited optimism?'" said Niren Chaudhary, Panera CEO, who joined the company in 2019 from Krispy Kreme. "Today, we're changing the game for coffee drinkers across the country with our no compromises, unlimited subscription service—great coffee at an amazing value.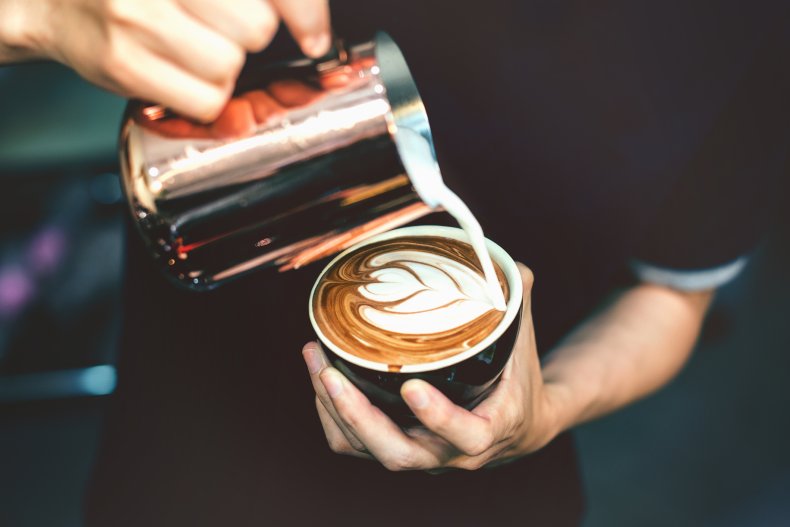 "We are eliminating the price barrier and the false choices between convenience and quality—between good coffee and craveable food—at Panera there's no more
compromise."
The new coffee subscription is available to members of MyPanera, the company's free loyalty program. Members can register today for the subscription through the Panera website and mobile app. For those who want to sign up, they can do so at a kiosk or using a QR code, which will be also available in Panera bakery-cafes nationwide beginning March 2, 2020.
The new subscription is available for $8.99 plus tax and includes one cup of drip hot coffee, hot tea, or iced coffee every two hours during regular bakery-cafe hours. It includes free refills of the same beverage at participating U.S. Panera Bread bakery-cafes.
According to Acorns' Money Matters Report, the average American spends $1,100 on coffee a year. With Panera's, patrons could save nearly $1,000 per year.
In the last year, Panera revamped and expanded its drip and iced coffee offerings, introducing new coffee blends, freshly ground every day and made from 100 percent Arabica whole beans including the new Light Roast and Dark Roast. Both are coffee blends are available, along with Decaf and Hazelnut, as part of the new coffee subscription program.
Continuing to save customers money, Panera has also removed the upcharge for plant-based milk in all U.S. Panera bakery-cafes. Almond milk is now available on the coffee station free of charge and according to the company, it is actively exploring adding other non-dairy alternatives in the near future.
Whether this subscription model will take off and become the norm remains to be seen, but Kees Jacobs, vice president of global consumer goods and retail sector, Capgemini believes that it could be successful: "I do believe in such subscription models, which we have already seen in other consumer product categories such as for printer-ink or shaver-blades and of course in ready-to-cook meal-solutions like HelloFresh.
"Similar to the apparent unmet "streaming" subscription-based demand of consumers for video and music, which Netflix and Spotify fulfilled, I believe that there will be increasing demand—and fulfillment opportunity—for "streaming and subscription-based supply of food and beverages"—either delivered at home or consumed in stores or restaurants."