Panetta Pushes Biden to Mandate Vaccines for Military: A Matter of 'National Security'
Former U.S. Defense Secretary Leon Panetta on Saturday encouraged President Joe Biden to mandate COVID-19 vaccines for all members of the military, calling it a matter of "national security."
"I frankly think the president ought to issue an order requiring everybody in the military to get a COVID-19 shot, period," Panetta said in an interview with Gray Television's Greta Van Susteren, according to The Hill. "That's an issue involving our national security."
His remarks come as the Pentagon considers possibly mandating COVID-19 vaccinations for troops by September 1, if the Food and Drug Administration (FDA) fully approves it. Service members are currently mandated to receive 17 vaccines, including measles, hepatitis, mumps, flu and others. The COVID-19 vaccination would be included as one of the vaccines if the department decides to implement the policy.
Panetta, who served under former President Barack Obama's administration, argued that "there's no reason we should not require" military members to be vaccinated and said he received all the shots that were required when he served in the Army.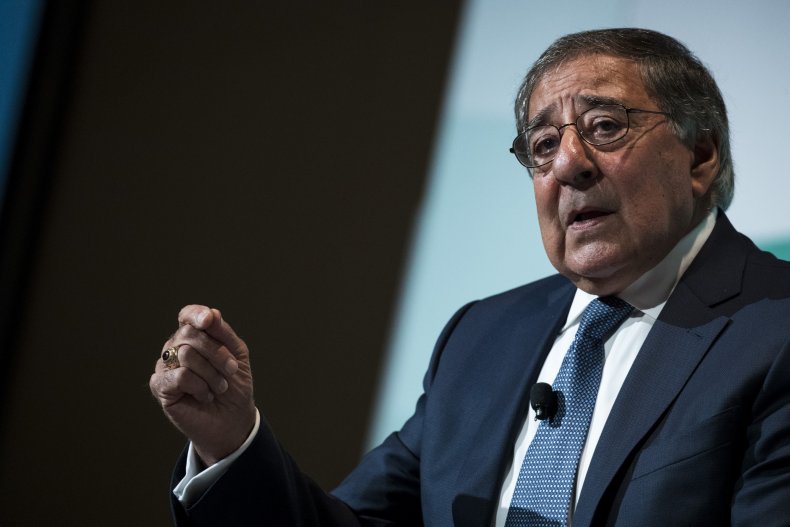 "The last damn thing you need is to have those in the military that are our warriors unable to respond to a mission because they've gotten COVID-19. There's no excuse for that," he added.
The Pentagon cannot mandate vaccinations on the military as it is still only authorized for emergency use, however, Biden has the authority to allow an exception.
In April, Biden left the door open to mandating vaccinations among service members when it's approved by the FDA. "I don't know. I'm going to leave that to the military," he told NBC, adding that the decision would be a "tough call."
Pentagon press secretary John Kirby confirmed on Tuesday that "preliminary discussions" have taken place among leaders in the Department of Defense over the steps that will follow an FDA approval. ​​
"Should the FDA approve it, then I am certain that Pentagon leadership will take a look at what our options are going forward, including the potential option of making it mandatory," he said.
Over 930,000 military members have voluntarily received both doses of the vaccine, according to the Pentagon.
As the more-virulent Delta variant continues to surge, the FDA has faced mounting pressure to grant full approval to the Pfizer and Moderna vaccines from experts who say the move could encourage further vaccinations.
Newsweek reached out to the White House for comment. This story will be updated with any response.