Panic! at the Disco Frontman, Brendon Urie, Launches Human Rights Nonprofit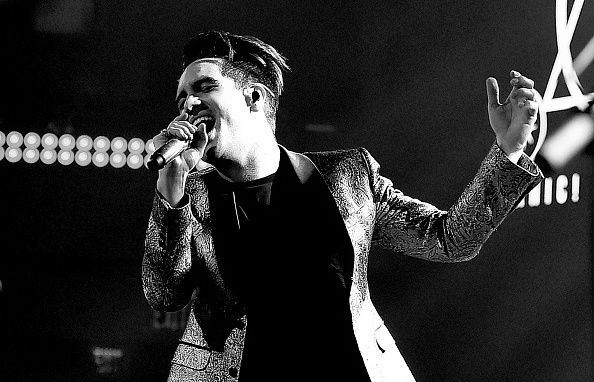 Panic! at the Disco frontman Brendon Urie is starting a human rights nonprofit organization named Highest Hopes Foundation, Billboard reported Thursday. Urie is currently the only member of the rock band and is being accompanied by a band while on the road.
"This is dedicated to all people and communities who are subject to discrimination or abuse on the basis of gender, race, religion, sexual orientation and gender identity," Urie said on Twitter Thursday. Highest Hopes will support other nonprofits that advocate for human rights.
To start, Panic! at the Disco will donate $1 from every ticket sold during the U.S. leg of their Pray for the Wicked Tour to Highest Hopes. Their new album, Pray for the Wicked, was released last week. This is their sixth studio album. Death of a Bachelor (2016) earned a Grammy nomination for best rock album.
Highest Hopes was created "to support the efforts of nonprofit organizations that lead, develop, and advocate support for human rights."
The nonprofit's mission statement, as written by Urie, states, "I see all of wonderful things you're doing out there in the world. With that being said, I want to join in on the fight for those who cannot fight for themselves."
Urie, 31, is not the first musician to start his own nonprofit. A famous example is Bono's ONE Campaign, created with the goal to fight extreme poverty and preventable disease in Africa. Bono is also the co-founder of RED, which partners with brands across the world to raise awareness about the AIDS crisis.
Panic! performed live on Today, in New York, on Friday, playing their new single, "High Hopes." Fans can donate to Highest Hopes by texting GIVE to 50555 or visiting the nonprofit's website.
In an interview with NME earlier this month, Urie said the new album is extremely personal, exploring themes of his "religious upbringing" and the "cultural significance of the Mormon faith" intertwined with his dreams of rock stardom coming true. The new single, "High Hopes," explores those ideas as well.
Panic! released its first album, A Fever You Can't Sweat Out, in 2005. The Pray for the Wicked Tour starts July 11 in Minneapolis.