Panthers Pulverize Cardinals to Meet Broncos in Super Bowl 50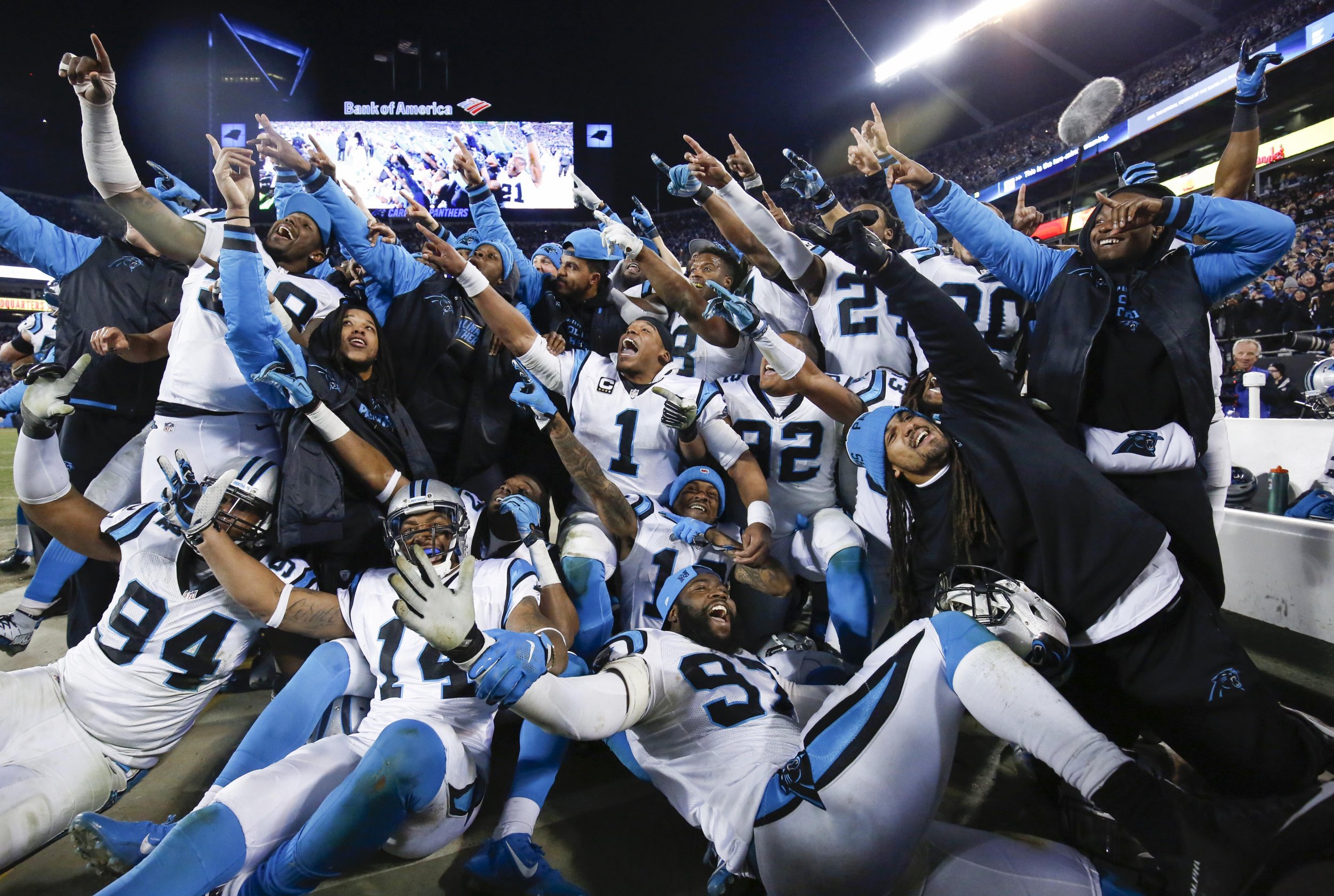 The Carolina Panthers, led by all-around quarterback Cam Newton and a defense that forced seven turnovers, mauled the Arizona Cardinals 49-15 in Charlotte on Sunday to set up a Super Bowl 50 clash against the Denver Broncos.
Newton ran for two scores, soaring above defenders at the goal line, and threw for two others to set off a victory party at Bank of America Stadium by reaching the Feb. 7 National Football League championship game outside San Francisco.
Earlier, Denver and veteran quarterback Peyton Manning edged last year's champion New England Patriots and their signal caller Tom Brady 20-18 for the AFC title.
Carolina scored the first three times they touched the ball in racing out to a 17-0 lead and led 24-7 at halftime, taking advantage of four turnovers against a shaky Arizona attack.
Three more interceptions of beleaguered quarterback Carson Palmer and cool execution by Newton in the second half turned the title game into a rout.
Newton completed 19 of 28 passes for 335 yards and added 47 yards on 10 rushes.
Palmer, pressured continually by the Carolina pass rush, threw four interceptions and fumbled twice to provide the Panthers with six turnovers. Patrick Peterson fumbled a punt return in the second quarter for Arizona's other giveaway.