John H. Schnatter, founder and former chairman of the board of Papa Johns, made a rare interview appearance on h3h3 podcast episode 174 that went live Monday evening. YouTubers Ethan and Hila Klein, with more than 10 million subscribers across three channels, have been making jokes and videos about Schnatter and his former company since 2014.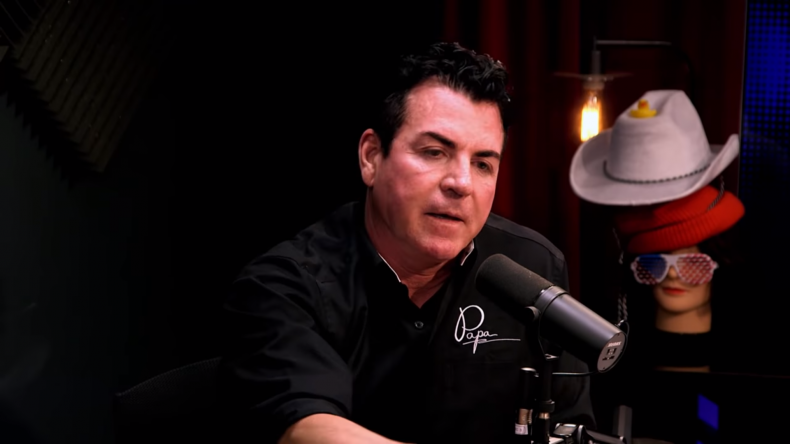 In the two-hour interview, the three discuss Schnatter's dating life, his relationship with former coworkers and what he perceives to have happened during the call that eventually led to him stepping down from the company. According to Schnatter, on May 22 2018, marketing firm Laundry Service and a select group of executives were on a call for "racial sensitivity training." On this call, Schnatter claims to have said "Colonel Sanders used n----, I never used that word."
Days before the initial Forbes story breaking Schnatter's slur, he claims Laundry Service asked for $6 million from Papa Johns, threatening that a tape of the call would be leaked to the media if the funds had not been paid. Laundry Service is owned by talent management company Wasserman, which is helmed by chairman and CEO Casey Wasserman. Schnatter claims that Casey said "if you don't give us $6 million, we're going to bury your founder because we taped the call."
Schnatter also alleges that Casey Wasserman and NFL Commissioner Roger Goodell are "personal friends." During the 2018 season, the kneeling controversy impacted NFL viewership, and Papa Johns was paying "$40 million a year to be the official pizza sponsor to the NFL." Schnatter sent a letter to Goodell, which sparked the media frenzy.
When the story broke on July 11, Schnatter claims that Papa John's CEO Steve Ritchie called him into his office to confirm the remarks had been recorded and to offer an update on the status of the investigation. In the new h3h3 interview, Schnatter calls his ousting a "conspiracy," suggesting "there were different agendas and goals for those inside the company." He also says he did not willingly leave Papa Johns as a company but was, instead, voted out by shareholders.
"The folks at corporate had one goal: to keep their money and get John's money," Schnatter said. "The board had another goal, to take over as chairman and one board member had a conflict of interest. He took over the marketing. Then you've got Laundry Service, which was Wasserman and Goodell. And they had another agenda, which was probably to shut me up."
The podcast wasn't totally focused on conspiracy, however. There was also plenty of pizza talk. Schnatter, who sold most of his stock in Papa Johns, plans to start his own podcast at Rocco's Pizzeria in New York and Washington D.C.
Newsweek has reached out to Papa John's corporate affiliates and Laundry Service and will update this story with new information as it becomes available.