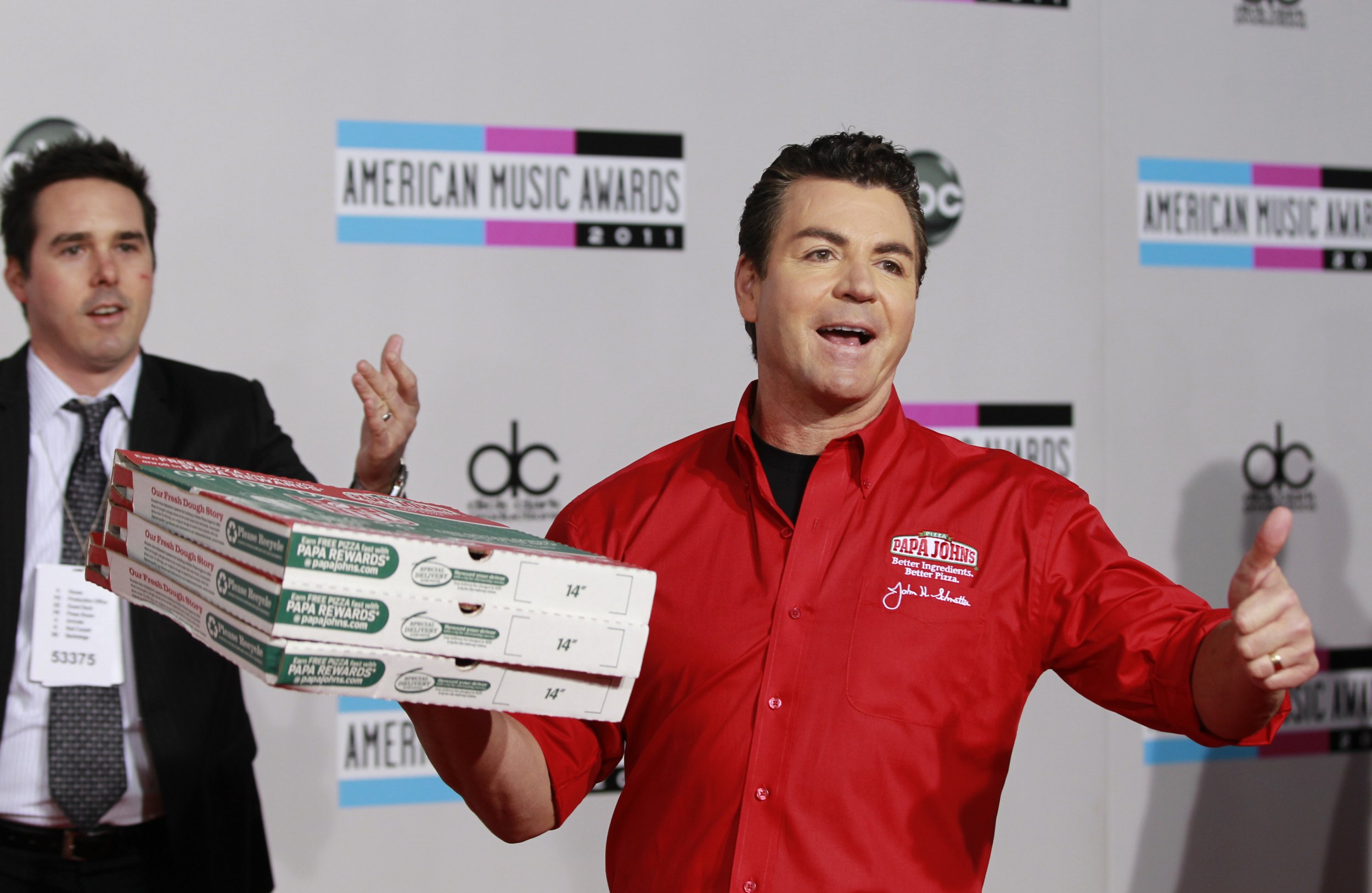 Papa John's Pizza has rejected the endorsement of the white nationalist "alt-right" movement—giving the middle finger to neo-Nazis in a tweet sent Tuesday night.
The chain had been proclaimed the favorite brand of the alt-right after CEO John Schnatter criticized the NFL for its handling of a wave of protests by players against police brutality towards African-Americans.
"The NFL has hurt us. We are disappointed the NFL and its leadership did not resolve this," he said in a conference call to directors, complaining that the handling of the controversy was harming pizza sales.
The comments led neo-Nazi website The Daily Stormer to proclaim Papa John's the "official pizza of the alt-right."
In a series of tweets sent Tuesday night, Papa John's, an NFL sponsor since 2010, attempted an apology.
"The statements made on our earnings call were describing the factors that impact our business and we sincerely apologize to anyone that thought they were divisive," it said. "That definitely was not our intention."
The pizza chain said it supports "the players' movement to create a new platform for change" but that it also believes that "as Americans, we should honor our anthem."
"We will work with the players and league to find a positive way forward. Open to ideas from all. Except neo-nazis," the company tweeted, showing a "middle finger" emoji to "those guys."
Former San Francisco 49ers quarterback Colin Kaepernick in 2016 started a wave of protests in the NFL when he took to his knee during the national anthem before a game to protest police brutality. A new wave of protests ensued after President Donald Trump called for kneeling players to be sacked at a rally in Alabama in September.
And the pizza company won a new following after Schnatter's NFL comments and news he had donated millions to the Trump campaign emerged.
The Daily Stormer posted a picture of a pizza with a swastika fashioned from pepperoni slices—and Mike Cernovich, a pro-Trump conspiracy theorist with ties to the alt-right thanked the franchise on Twitter and branded Papa John's "America's pizza."
Papa John's rejected the endorsement in a statement in November. "We condemn racism in all forms and any and all hate groups that support it. We do not want these individuals or groups to buy our pizza," the company said.