Colonel Sanders's Family Calls Papa John a 'Weasel,' Claims Kentucky Fried Chicken Founder Was Not Racist
Is it a...food fight? The family of the founder of Kentucky Fried Chicken fired back after John "Papa John" Schnatter claimed that Colonel Harland Sanders had said the n-word.
Schnatter admitted last week to using the n-word during a conference call in May, where he described violence against minorities. The ensuing controversy led to his resignation as chairman, according to a statement released by the company on July 11.
Schnatter told Kentucky radio station 840 WHAS during a 25-minute radio interview on Friday that he was "pushed" to use the word and said he was "just talking the way the Colonel talked." Sanders' grandson, Trigg Adams, told the Louisiana Courier-Journal on Tuesday that Schnatter is a "weasel" and his grandfather was never prejudiced to anyone.
"He's a weasel," Adams told the Courier-Journal. "Because he's prejudiced, he's trying to say somebody else was, too. [Sanders] had absolutely no prejudice against anybody.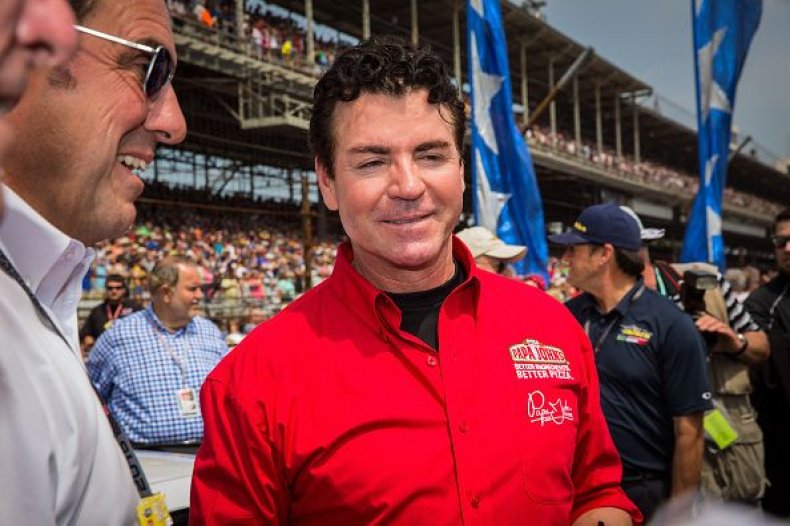 Cindy Wurster Sjorgen, one of Colonel Sanders' great-granddaughters, said in a statement to the publication that her great-grandfather did say a few curse words "but never a racial slur."
"For Mr. Schnatter to use the colonel as a scapegoat for his own horrible, disgusting mouth and racist beliefs is inexcusable," Sjorgen told the publication.
Adams told the Courier-Journal he used to work in his grandfather's store in Corbin, Kentucky. He said his grandfather hired black employees to work in the kitchen and never heard or saw them being mistreated. He also noted that his grandfather had donated more than $20 million to charities, including black churches, the Courier-Journal reported.
"He loved anyone who he felt was kind and good and faithful," Adams said.
Schnatter stepped down as CEO of the Papa John's company earlier this year. During an interview with CNN after his resignation, Schnatter apologized said he was not using the n-word as a slur during the conference call.
"It wasn't a slur. It was a session on strategy and media planning and training, and I repeated something that somebody else said, and said we're not going to say that," Schnatter told CNN. "We don't use that kind of language and vocabulary. And sure, it got taken out of context, and sure, it got twisted, but that doesn't matter. I hurt people's feelings. That's what matters here. And for that I'm sorry."
Since his resignation, major league sports teams like the New York Yankees, Baltimore Orioles, Miami Marlins, Tampa Bay Rays, as well as other companies and organizations, have suspended their relationship with the company.