Papa Johns Out: All of a Sudden the NFL No Longer Has an Official Pizza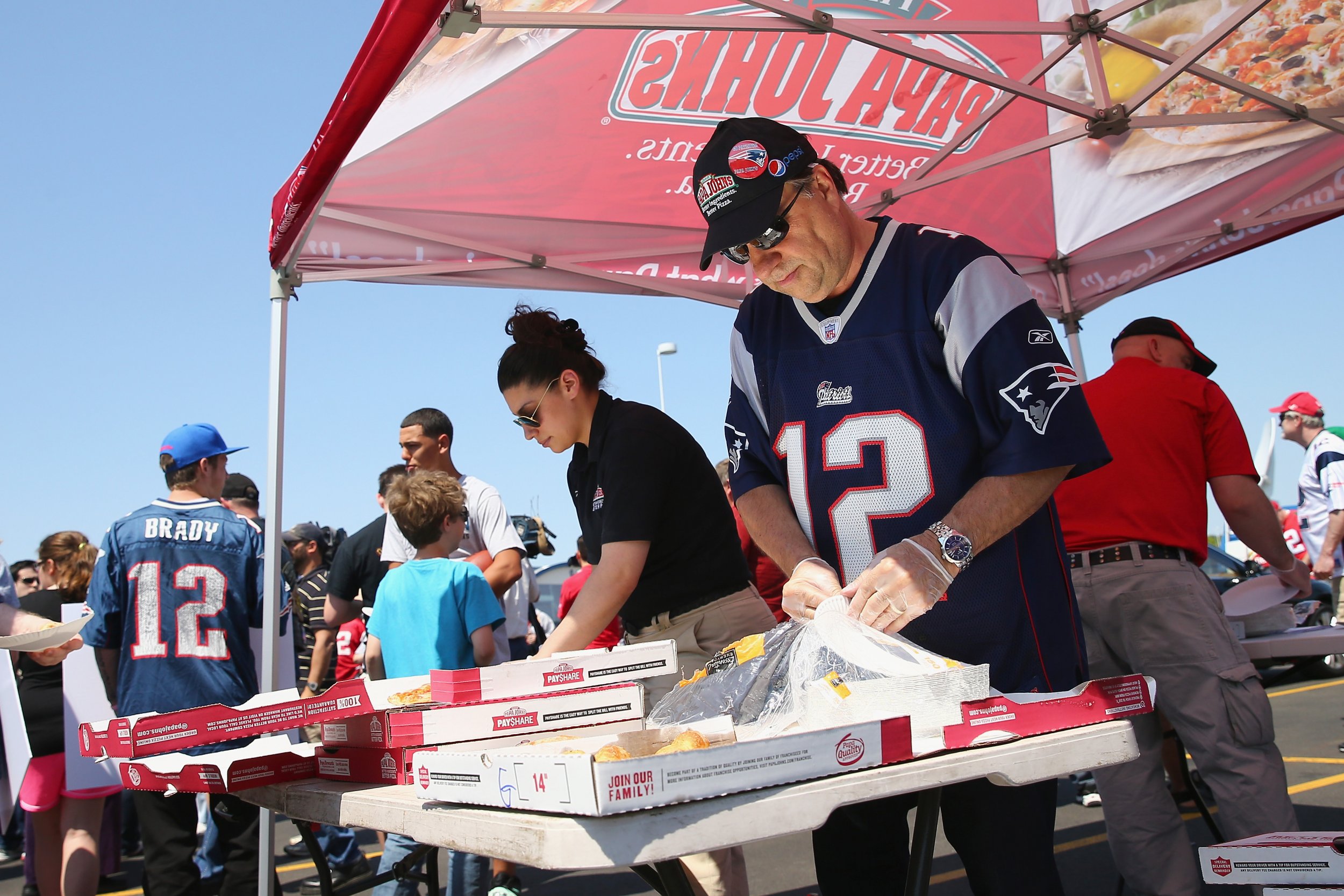 A pizza-shaped hole has emerged in the NFL's roster, after Papa John's announced its sponsorship deal has ended.
Speaking on the company's earnings conference call on Tuesday, Papa John's chief executive Steve Ritchie said the league and the restaurant chain had mutually agreed to part ways, eight years after the latter became the NFL's official pizza.
The Kentucky-based company said it will no longer have a large presence at events such as the Super Bowl and the draft, where it will be replaced by a new pizza sponsor, although its investment in the NFL will continue through its local-market deals with 22 teams.
Ritchie added the company would not face a financial penalty for walking out of the deal before its scheduled end, while the NFL indicated a new pizza sponsor is expected to be announced before the beginning of the 2018 season.
"The NFL and Papa John's have made a mutual decision to shift from their official league sponsorship to a focus on partnerships with 22 local NFL teams, presence in broadcast and digital media, and key personalities in the sport," the league and company said in a joint statement, reported by ESPN.
The relationship between the pizza chain and the league became turbulent last year, when Papa John's founder, John Schnatter, claimed players who staged protest during the national anthem had a detrimental impact on business.
At the time, Schnatter, who was then the company CEO, said he was disappointed the "NFL and its leadership did not resolve this."
The company went on to remove the NFL shield from its pizza boxes and from its commercials during game broadcast as the issue lingered on.
But less than two weeks after Schnatter's statement, the company's stock price had tumbled by 12% and Papa John's founder subsequently apologized for his comments.
Schnatter, who was replaced as CEO on 1 January, oversaw the development of a strong relationship between his company and the NFL. After becoming the league's official pizza sponsor in 2010, the company adopted the same role in Canada, Mexico and the United Kingdom a year later and it also paid $5m for the naming rights of the stadium of the University of Louisville's football team, which has since been known as Papa John's Cardinal Stadium.
Schnatter has since made a further $10m donation to fund the stadium's expansion and extended the naming rights until 2040.