Papa John's is facing backlash on social media once again: This time, it's over an owner's decision to keep stores open in Russia during the country's war on Ukraine.
Independent franchise owner Christopher Wynne is refusing to close nearly 200 stores in Russia, even after the company said it would suspend all corporate operations there following Moscow's attack.
Last week, the chain released a statement announcing the suspension of business in Russia, while providing aid to Ukrainian refugees.
"Papa John's has suspended all corporate operations in Russia," the statement read. "It has ceased all operational, marketing and business support to, and engagement with, the Russian market, where all restaurants are owned by independent franchisees ... "
Although the choice to keep the 190 stores open in Russia falls on Wynne alone, the Papa John's brand is under fire for his decision.
Many people took to Twitter in protest of Wynne's decision.
"Boycott Papa John's pizza for refusing to close their 190 stores in Russia. Thank you," a Twitter user wrote.
"Isn't having Papa John's OPEN in Russia torture enough for the Russian people," another user wrote.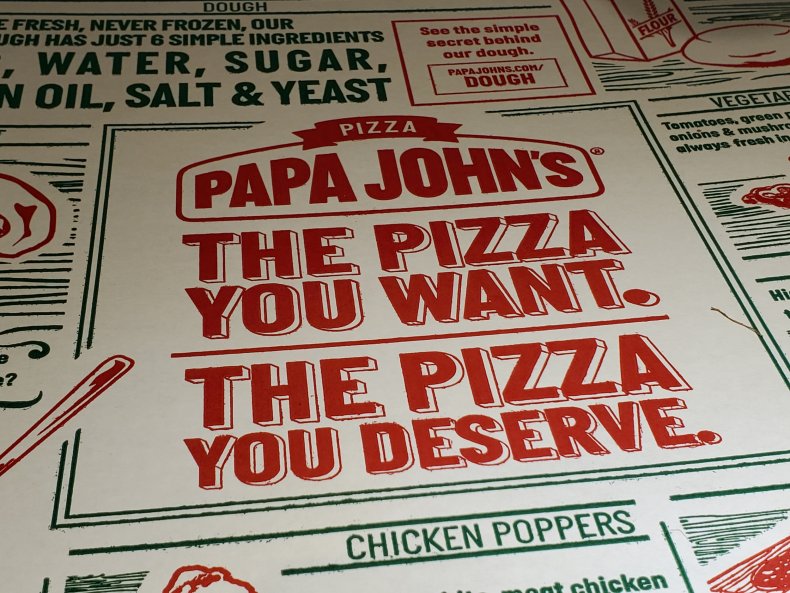 Wynne responded to the controversy over his decision: "The best thing I can do as an individual is show compassion for the people, my employees, franchisees and customers without judging them because of the politicians in power," he told The New York Times.
In a statement regarding Wynne's move, Papa John's said its move to temporarily suspend operations in Russia was "supported by the vast majority of our team members, franchisees, customers and communities around the globe."
Some stood up for Papa John's, saying it isn't the company's fault that Wynne refuses to close his stores.
"Its a bit more complicated than that," another user wrote. "Papa John's DOES want to close it's[sic] doors in Russia, however the stores located in Russia are owned by a single Franchisee Owner named Christopher Wynne, and he is refusing to close the doors. In fact, he plans on opening more stores."
Papa John's made the decision to suspend business in Russia like other big-name chains like McDonald's, Starbucks, Pizza Hut and KFC.
Papa John's made headlines in 2018 after its founder John Schnatter faced criticism over his use of the n-word during a conference call. Schnatter used the n-word during a training exercise, Forbes reported. When asked how he would distance himself from racist groups, Schnatter said, "Colonel Sanders called blacks n*****s," and never received public backlash.
Newsweek reached out to Papa John's for comment, but a spokesperson said they did not have anything to add.
Correction 03/19/22, 1 p.m. ET: This article and the headline were changed to make it clear the decision to keep the outlets in Russia open was Wynne's, not the company's.