After N-Word Controversy, Papa John's Founder Says He Should be the Public Face of Pizza Again
Update| Papa John's founder, John Schnatter, wants his face back on the pizza box. The former CEO, who resigned after using a racial slur during a conference call, said the company shouldn't have scrubbed his face from the brand's pizza boxes and marketing materials.
Schnatter told the Associated Press he could resume appearing in the pizza company's TV commercials and radio ads once the public understood his comments were taken out of context. "My persona resonates with the consumer because it's authentic, it's genuine and it's the truth," he said during an interview with AP Wednesday.
Schnatter faced public scrutiny after Forbes reported he used the N-word while speaking with colleagues during a media training call in May. Schnatter apologized and admitted to using the word but insisted he wasn't using the term in a derogatory manner.
The incident ultimately led to the pizza maker's resignation in July and the company's announcement it would remove Schnatter's image from advertisements in an effort to rebuild the public's trust "from the inside-out."
The 56-year-old told AP his decision to resign was a "mistake," and condemned the company for not doing a thorough investigation of the situation.
In a separate interview with CNBC, Schnatter said he had "no confidence" in Papa John's new CEO Steve Ritchie and management team. "Franchisees don't believe in this leadership, don't believe in this management team and I don't believe this board has the oversight or the confidence to help steer the company in the right direction," he said.
Public backlash from Schnatter's comments led to a number of sports teams ending sponsorship deals with Papa John's including the New York Yankees and Seattle Mariners baseball teams.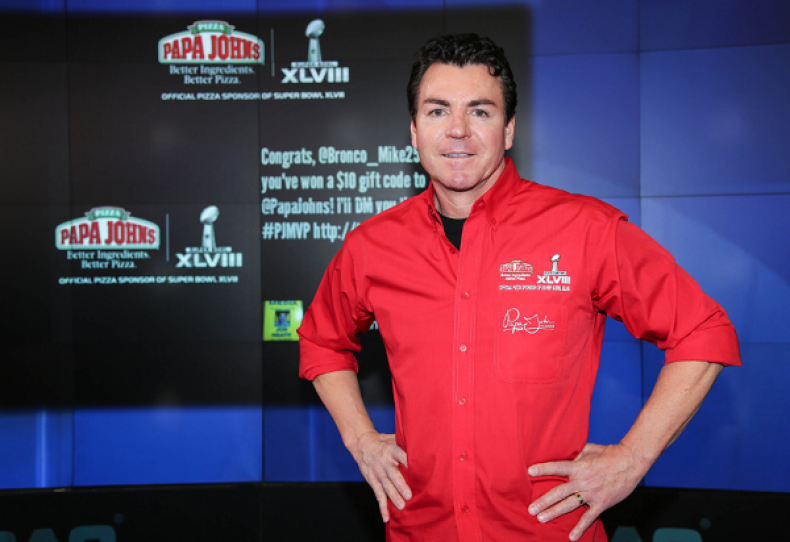 Schnatter first found himself in the hot seat with the company last year after he seemingly blamed Papa John's failing pizza sales on NFL leadership's handling of players protesting the national anthem during games. Despite his attempt to clarify his comments were directed at the league's leadership, some players and NFL fans took offense, resulting in Schnatter stepping down as CEO of the company. The NFL cut ties with Papa John's altogether and ended their sponsorship deal in February.
Schnatter, an Indiana native, co-founded the pizza chain back in 1984.
This article was updated to include Schnatter's comments on Steve Ritchie and the current management at Papa John's.