Papadopoulos Insists He Was 'Shocked' and 'Horrified' by Russian Offer to Help Trump Campaign
President Donald Trump's former campaign aide George Papadopoulos claimed he was "shocked" and "horrified" when he learned of a Russian offer to provide thousands of Hillary Clinton's emails to Trump's campaign.
Papadopoulos, who served on the foreign policy advisory panel of the campaign made the remarks in an interview with CNN's John Berman aired on Wednesday. The former Trump aide's lawyers are currently seeking a pardon from the president to clear his name, as he previously pleaded guilty back in 2017 to lying to the FBI about his contacts with a professor with links to Russia.
"There's been so much disinformation and misunderstanding about who George Papadopoulos is, how he actually fits into (special counsel Robert Mueller's investigation) in the proper context and what he was doing for the Trump campaign and Trump transition team," Papadopoulos told Berman on CNN's New Day program.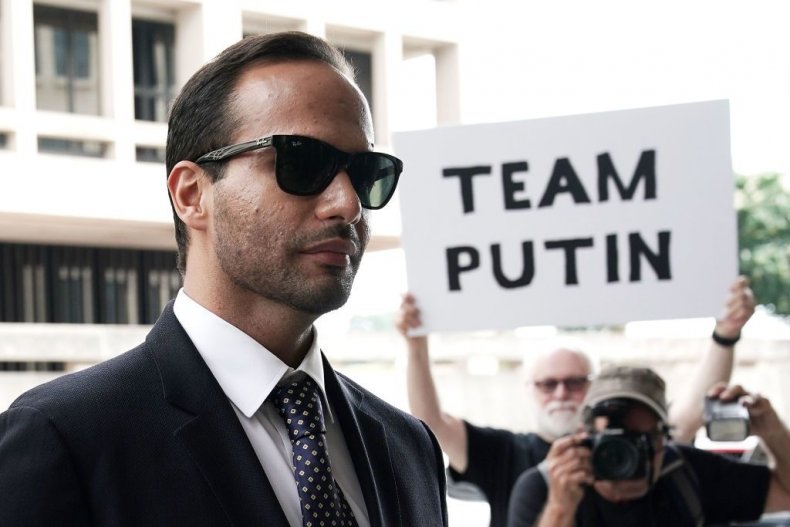 "My lawyers believe, as they are the ones who formally submitted the application, that there's a basis for a pardon," he continued.
Asked by Berman how he felt about Russian offers of assistance to Trump's campaign, Papadopoulos insisted that it did not sit well with him.
"I was shocked, and I was horrified," Papadopoulos said. He also said he went to speak with the FBI voluntarily. Previously, the former Trump aide has argued that he did not intentionally lie to the bureau. "I realize that I misspoke to the FBI, but I wasn't lying to hide anything," he wrote in a new book entitled Deep State Target. "The 'lie' I was charged with…certainly wasn't intentional."
Papadopoulos served 12 days in jail last year after pleading guilty to lying to investigators. He was initially probed due to comments he made to former Australian Foreign Minister Alexander Downer during a meeting in May 2016, in which he reportedly said the Russians "had dirt" on Clinton.
During a separate interview with MSNBC on Tuesday, Papadopoulos spoke rather fondly of his time in prison, saying he "had some street cred."
"Quite frankly, I was treated excellent. Let's say I had some street cred," he said, explaining that the prison was "cleaner than my university dorm."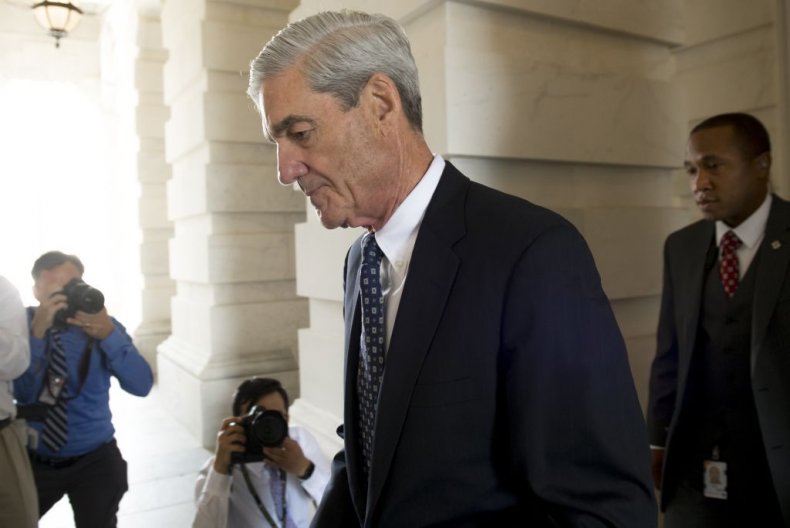 The former Trump associate also said he wasn't surprised by special counsel Robert Mueller's conclusions surrounding the president and alleged collusion with Russia. Mueller submitted his final report on Friday, asserting that Trump and his associates had not conspired with Moscow during the 2016 election.
"I fully expected that there was going to be no collusion," he said on MSNBC. "I wanted Bob Mueller to follow the facts wherever they went, I had no issue with that. When I was cooperating with Mueller, I gave him full access to all my devices, let him do whatever he wanted. I was an open book to his guy, so I wasn't trying to hinder him."
Despite Papadopoulos's decision to seek a formal pardon, Trump's personal lawyer Rudy Guiliani said in an interview with the New York Daily News published Tuesday that nobody should expect such a move by the president. "No one should expect a pardon. [Trump] is not focused on that, and it's not going to happen," he said.