Former campaign adviser George Papadopoulos claims Donald Trump supported his proposal of a meeting with Russia's President Vladimir Putin ahead of the 2016 presidential election.
Papadopoulos, a former foreign policy aide to Trump's campaign, has pled guilty to misleading FBI agents probing allegations of collusion between Russia and Trump officials.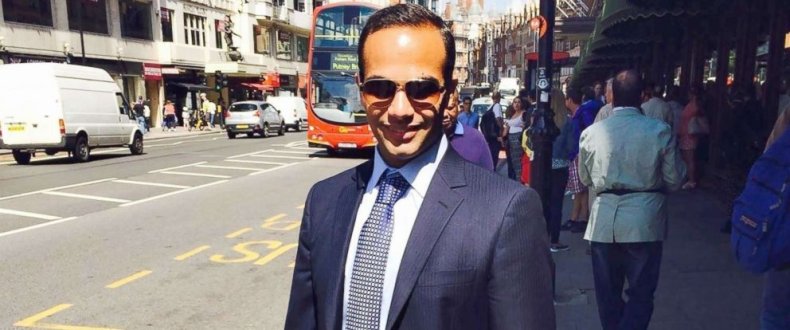 In a court filing made late Friday, his legal team argue their client should not serve a prison sentence for misleading investigators. They claim that Papadopoulos proposed a meeting with Putin in a March 31, 2016, meeting with Trump and senior campaign officials, including future attorney general and then senator Jeff Sessions.
"While some in the room rebuffed George's offer, Mr. Trump nodded with approval and deferred to Mr. Sessions who appeared to like the idea and stated that the campaign should look into it. George's giddiness over Mr. Trump's recognition was prominent during the days that followed," Papadopoulos' lawyers wrote, reported the Associated Press.
In testimony to Congress, Sessions has claimed that he "pushed back" against a proposed meeting between Trump and Putin.
Papadopoulos was hired by the Trump campaign in March 2016, and traveled to the U.K., where he met a professor­ who told him that Russia had "dirt" on Democrat presidential contender Hillary Clinton, and introduced him to Russian officials.
Keen to display his value to the campaign, Papadopoulos offered to broker a meeting with Trump and Putin, according to the court filing.
The lawyers acknowledge that Papadopoulos "lied, minimized, and omitted material facts" to the FBI about his foreign contacts, saying, "Out of loyalty to the new president and his desire to be part of the administration, he hoisted himself upon his own petard."
They say Papadopoulos has discussed the March 31 meeting with Mueller's investigation, and has taken part in four proffer meetings with investigators.
The Mueller probe claims that Papadopoulos' lies impeded their investigation, and have recommended he serve a custodial sentence of up to six months.
On Saturday morning on Twitter, Trump resumed railing against investigations into his role in the multiple, linked scandals.