Paparazzi Are 'Patrolling' For Meghan Markle and Prince Harry in Montecito
Paparazzi on the hunt for Prince Harry and Meghan Markle are "patrolling" their Montecito neighborhood, one photographer told Newsweek.
Picture agencies have been roaming the upmarket community hoping to catch the Duke and Duchess of Sussex popping out for a coffee.
A spokesperson for the couple confirmed last week they had bought their own house in Santa Barbara for the first time.
Property sale paperwork appears to link Meghan to a $14.7 million mansion in Montecito, complete with pool, spa, nine bedrooms and a children's playground.
Mark Karloff, who presents the Paparazzi Podcast, said the move has re-ignited interest in the couple with photographers already making money from pictures of the locked front gates alone.
He told Newsweek: "I was actually joking with a photographer the other day that the shot to get now is Meghan and Harry coming out of a cafe with Oprah and Ellen.
"Montecito is such a small place, if they're going to go out at all and enjoy the town or try to get a coffee I don't know how they're going to do it without getting spotted.
"Just before they moved up there, Orlando Bloom and Katie Perry were being shot there.
"Those photographers have kind of moved in up there when before Montecito wasn't a place for photographers to hang out, unless they were passing through.
"There's a team of guys, multiple agencies, that are up there now and are patrolling.
"Now Meghan and Harry are there, I don't think they're leaving any time soon."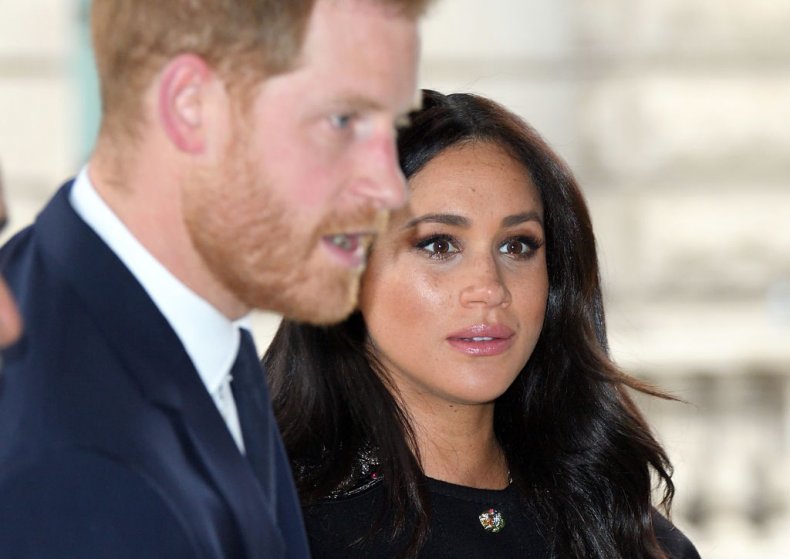 He added: "Everyone wants to get them now. That tight group of photographers who are up there, they'll get them at some point."
Karloff said he has not personally been up to Montecito but has spoken to photographers who have.
He warned some agencies might try to get drone images of the family in the grounds of their private compound.
He said: "I don't put it past a small number of photographers, maybe even one or two. If there's a market for it they will probably try it at least once.
"I call them the savages. If there's no market there's no photo, especially with kids you just don't want to shoot it.
"I imagine they'll try, then get shut down and they won't try again."
Meghan and Harry made repeated calls to police over drone sightings at Tyler Perry's $18 million mansion in Los Angeles, where they were previously staying.
A paparazzi agency got pictures of Baby Archie playing with Meghan's mother Doria Ragland in the grounds of the Tuscan-style villa in Beverly Hills.
Images ran on the front cover of mass market German magazine Bunte and the couple later filed a lawsuit against unnamed photographers in California.
Amber Melville-Brown, head of media and reputation at law firm Withers, told Newsweek: "The privacy problem for Meghan and Harry is that celebrity sells. And they can never be John and Jane Doe.
"They may no longer be senior members of the royal family, but they will always be celebrities as Harry's ancestor Edward VIII and his Mrs Simpson were before him.
"They will always be of interest to the public. And thus they will always be fodder for the newspapers."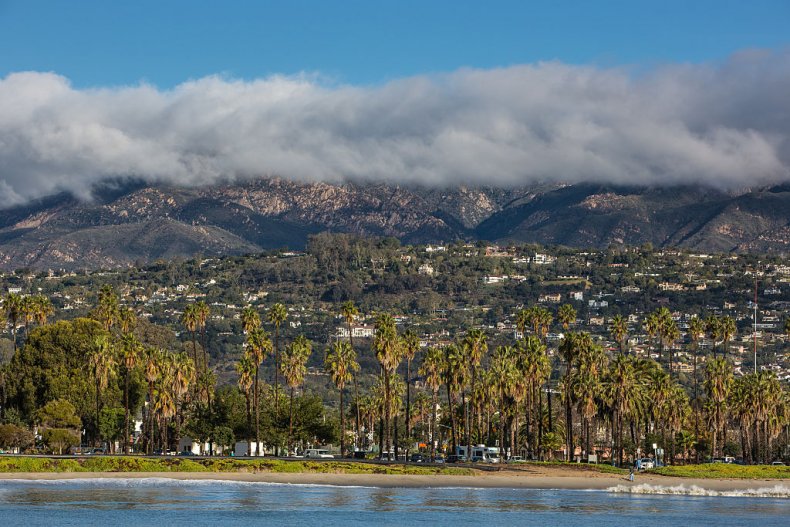 She added: "Meghan and Harry's lawsuit in California is a strategic suit, a sign to anyone out there with a drone, or a long lens, or a short lens and a long ladder, that when it comes to the privacy of their son they mean business."
The court filing revealed the couple do not know who took the pictures of their son.
Melville-Brown revealed targeting the specific photographer may not actually help them anyway.
She said: "For Meghan and Harry it matters little that they can't identify the drone pilot – indeed, if they could the activity might simply be explained away as a one-off by a rogue drone operator and not make the big privacy-protecting splash that they clearly want to make."