'Paper Mario: The Origami King' Is Coming to Nintendo Switch in July
Paper Mario: The Origami King, the next title in the beloved Nintendo series, was announced Thursday. The news came along with the game's release date, trailer and details on its story.
The plot of The Origami King begins when Paper Mario and Paper Luigi are invited to attend the kingdom's origami festival by Paper Princess Peach. However, not everything is as it seems.
Peach looks different and her behavior is unlike the pink-clad monarch we have come to know. Watch the first trailer for Paper Mario: The Origami King below to see what happens: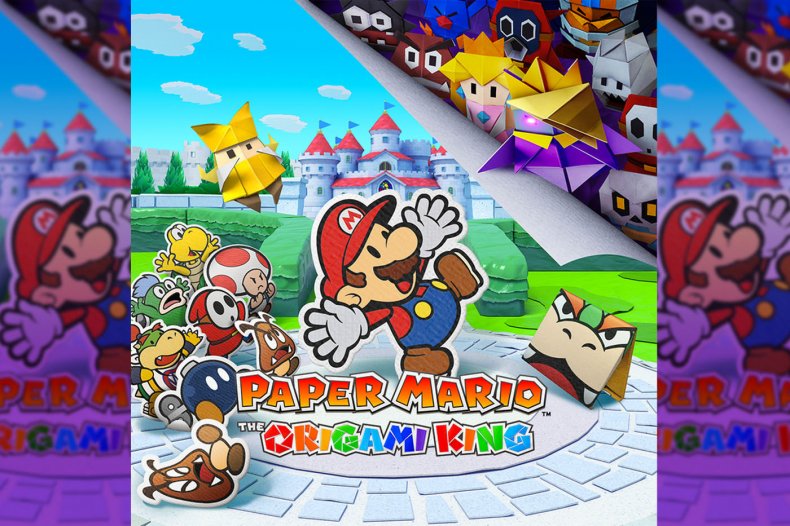 King Olly, who claims to be the ruler of the Origami Kingdom, has hatched a devious plot to fold the entire world in his image. This king has sent Princess Peach to a new castle and transformed Bowser's minions into "folded soldiers" to do his bidding.
"Paper Mario: The Origami King delivers a grand new adventure on Nintendo Switch for players to wrap themselves up in," Nick Chavez, Nintendo of America's Senior Vice President of Sales and Marketing, said in a press release. "This game marks the debut of the Paper Mario series on Nintendo Switch, expanding the vast library of games with another standout entry in a beloved franchise."
Mario has learned new tools and abilities in The Origami King. One of his new abilities, called 1000-Fold Arms, allows you to interact with the landscape by stretching out and pulling, peeling and revealing new locations, helping you to solve puzzles and uncover unexpected surprises.
As Mario explores the paper world in search for Princess Peach, he'll enlist the help of old and new characters. Players will meet Olivia, the good-natured sister of King Olly, and even team up with Bowser himself.
Paper Mario: The Origami King also introduces a new ring-based battle system that lets you line up scattered enemies and maximize damage.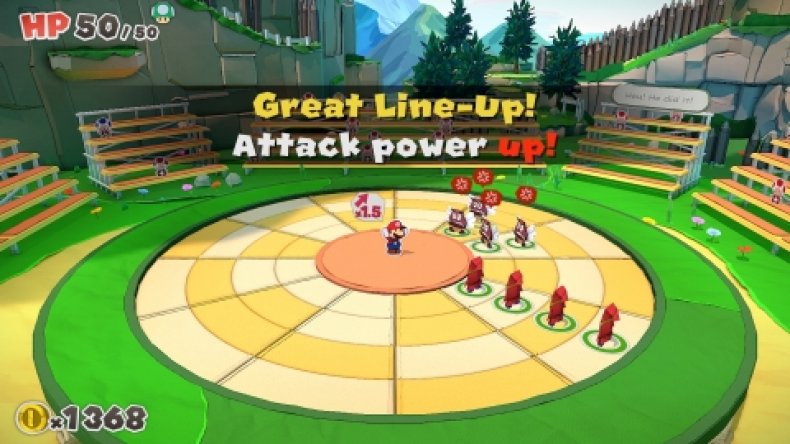 Paper Mario debuted in Japan in 2000 for the N64 system. It was a spin on the world of the Mario Bros that included RPG elements. There have been four other Paper Mario games across different consoles.
The second was Thousand Year Door for the Nintendo Gamecube in 2004, followed by Super Paper Mario for the Nintendo Wii in 2007, Sticker Star for the 3DS in 2012 and finally Color Splash for the Nintendo Wii U in 2016.
Fans can re-enter the world of Paper Mario when The Origami King launches exclusively for the Nintendo Switch on July 17.
What do you think of the next installment of the Paper Mario series? Let us know in the comments section.
'Paper Mario: The Origami King' Is Coming to Nintendo Switch in July | Newsgeek