Papua New Guinea Earthquake: Death Toll Rising After Magnitude 6.0 Aftershock
Hundreds of thousands of residents in Papua New Guinea were still feeling the effects Monday of an earthquake that occurred nearly a week ago. The 7.5 earthquake rocked the highlands region early February 26, triggering immense aftershocks including a 6.0 magnitude quake Monday.
There have been three aftershocks greater than 5.0 magnitude since the original earthquake, Reuters reported.
"People are in great fear of their lives as the quakes are continuing ever since it started," said James Justin, of the Ministry of Petroleum and Energy, according to Reuters. "They actually want to know when it will stop."
The death toll from the combined quakes has now risen to 67, said Udaya Regmi, the head of the Red Cross in Papua New Guinea, according to CNN. An estimated 500 more were injured.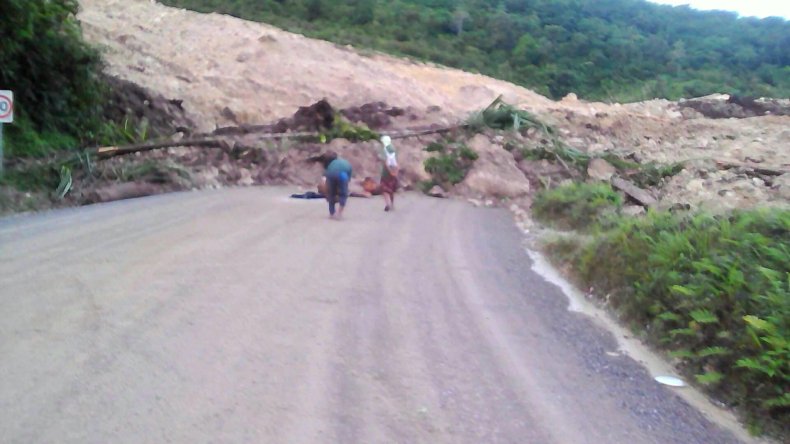 In addition to those who were killed and injured, hundreds of thousands more were displaced or otherwise affected by the disaster. Some 670,000 people live within 62 miles of the earthquake's epicenter, the Red Cross said.
"Around 143,000 people are affected and 17,000 people have been generally displaced because their homes are either fully or partially damaged and not in a condition to lie in," said Regmi.
Aid workers warned of the need for help in the hard-to-reach region. Landslides sparked by the quakes have wrought havoc on the land: food was reportedly becoming scarce in certain areas due to inaccessible roadways, BBC News reported. Hela province governor Philip Undialu told local reporters the police station, courthouse, hospital and homes had been "ripped apart of sunk into the ground."
"The rugged terrain and loss of communications in the area impacted means it is taking time to build a complete picture of the damage," New Zealand Foreign Affairs Minister Winston Peters said in a statement Monday, according to CNN. "But we know that tens of thousands of people are reported as requiring humanitarian assistance."